When you're moving house, things are bound to get a bit chaotic. There are going to be a lot of people coming in and out of your old home – your family, friends, and the Boca Raton movers you hired to assist you with the move. Therefore, both houses are going to be pretty messy and can get really dirty. Even though this can frustrate you, you should remember that this state of chaos is temporary. Everything will be back to normal once you finally get to your new home. However, there are still ways you can keep your old home clean while moving. Granted, these are not going to keep it shiny and pristine, but at least keep it manageable on your moving day. Read on to learn more about preparing for your moving day in this manner!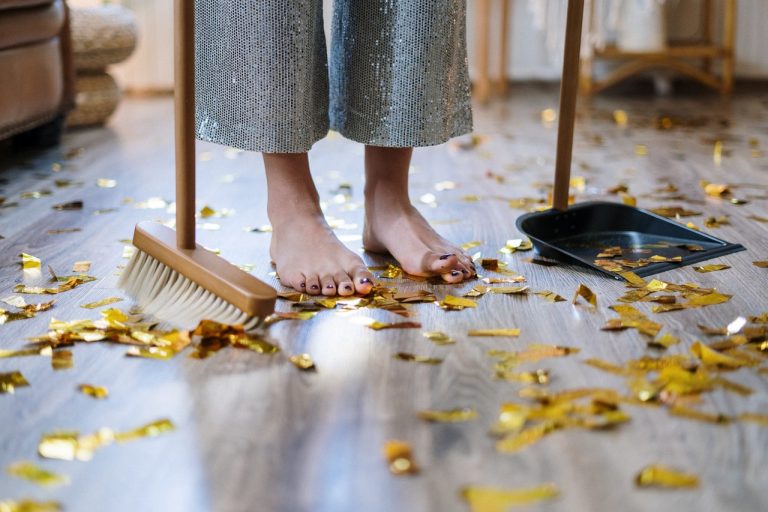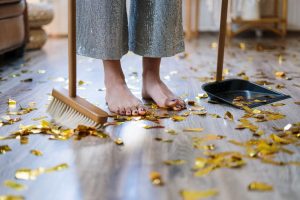 How can you begin to keep your old home clean while moving?
First things first, there are some steps you should do before you begin to pack for your relocation. These will help keep your home clean and decluttered on your moving day. For instance, decluttering is definitely something you should consider. Go through your old home and get rid of all the stuff you no longer need or use. By throwing away dirty and broken belongings, you will feel much more relaxed about the packing process. This way, you will know exactly what you're going to pack and it will go much faster. Not only that, but you won't have trash lying around waiting for you to throw it out. After you get rid of unnecessary items, you should go ahead and fully clean your home. Even though it will get somewhat dirty after, at least you won't get much dirt in your moving boxes while you pack.
You can avoid the mess by being tactical with the way you pack
One good tip that City Movers swear by is that you should begin your packing process by doing one room at a time. That way, you won't have piles of moving boxes all over your house. Imagine what your home could look like if you had cardboard boxes, tape, and packing supplies scattered around your house? Everyone would end up tripping over them and causing a ruckus. That is why it's much better if you pack each room at a time, and keep the packing chaos contained in certain parts of the house.
Alternatively, you can hire professional packers to come and do the job for you. We understand that people are very busy nowadays and that life moves very fast. In your day-to-day life, you may not have enough time to pack for your upcoming relocation. Professional packers will save you some time. They will also know the proper techniques to pack all of your belongings. For instance, you should be really careful when packing your artwork, antiques, and other fragile items. Even relocating your piano has to be done with the utmost care, as this instrument is really fragile and sensitive to most packing materials. These guys will know exactly what it takes to properly pack and transport all of your belongings safely to your new home.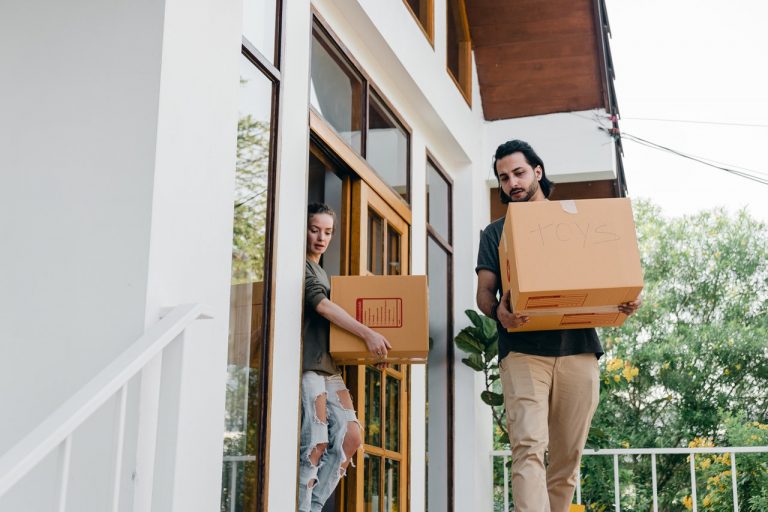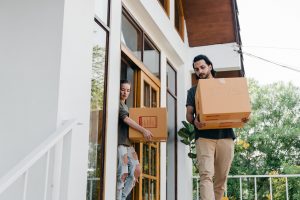 Renting a storage unit is also a great way to keep your old home clean while moving
In case this hasn't crossed your mind already, putting away some of the belongings in a storage unit is a great way to minimize the chaos in your home on moving day. You can either rent a storage unit for a short time, for instance until you move house, or you can rent them long-term. This is a great solution, especially if you begin your packing process on time.
If you have some rooms or items you know you won't use in the upcoming weeks or months before the moving day, you can go ahead and pack them and put them away in storage. They will be safe and secure there, and they won't contribute to the mess in your old home. By putting away a few boxes and furniture pieces beforehand, you will have more space to move around when it's time to pack everything else for the move. Keep in mind that you should rent a storage unit that is suitable for your belongings. Some can only go into temperature-controlled units, and others don't have to.
Remember to protect your floors and clean as you go
Once your moving day rolls around, there are a few things you can do to ensure you don't make a big mess in your old home. You might already know, but your floors will be the first thing that gets really dirty on moving day. Whether you have carpet or hardwood floors, you should definitely protect them before your movers arrive. Cover as much as you can in protective layers. Not only to keep them clean but also to prevent them from getting scratched or damaged. You don't have to get any special material for this – you can use anything you find around the house, such as:
Old rags and towels
Newspaper
Plastic sheets
Old linen and fabric
Spare cardboard boxes that you will flatten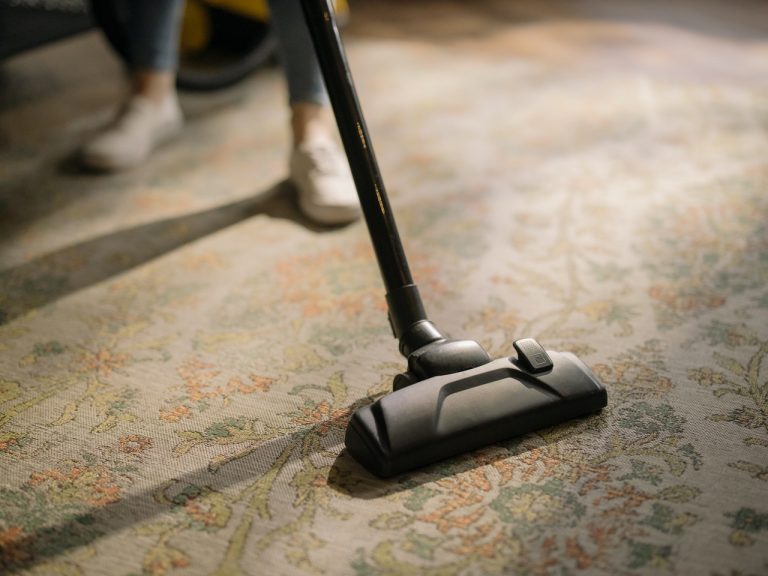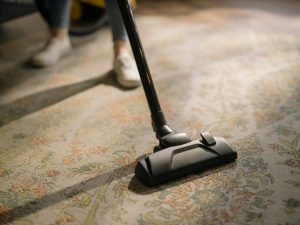 Either way, you should keep in mind that it is inevitable that your house will get dirty and messy when you're packing and moving. However, by starting on time and being practical with the way you approach this relocation, you can definitely keep your old home clean while moving. Keeping the clutter out is what will definitely make a difference!