It's really important to find movers for your relocation to Miami in 2023 who are right for you. There are so many companies you can choose from, but you need to make the right choice. Especially if you're moving cross-country! You need to be able to trust the people who are taking all of your belongings from one location to the other. If you're unfamiliar with the whole moving process, don't worry! Even if you've never hired movers, or don't even know where to start – our Florida movers have your back! Your first step should be just deciding on what kind of company you need. You might need long-distance movers, or you might need just local or interstate movers. And always remember to ask for a free moving quote!
Ask around for recommendations and referrals
Not everyone has all of the time in the world to browse the web. And even if you're completely dedicated to browsing the web and finding the ideal moving company, you could end up wasting a lot of time. If you wish to save time, while also finding the perfect movers for yourself, ask around. Ask friends, loved ones, family, neighbors, or anyone you know who has moved in the past. If you get a direct recommendation from someone you know and trust you can trust the movers they've recommended. But, don't forget that the opposite is also true. If someone you trust tells you to not associate with certain movers, you know that they are bad news.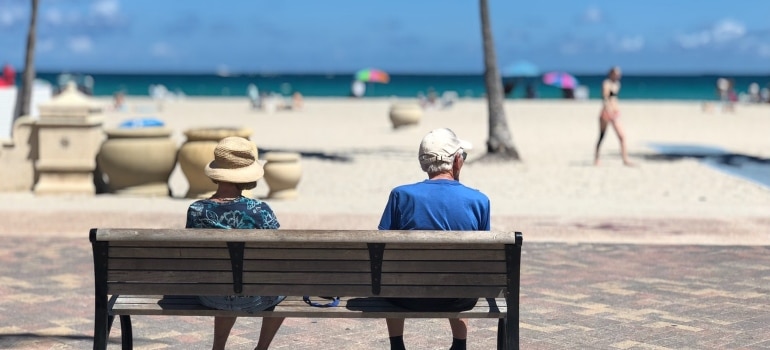 Also, remember that your Miami movers need to fulfill your moving needs. So, whenever you're unsure if you should hire someone, make sure they offer all of the services you need. Moving is something people go through just a few times in their lives. This is why it's even more important to choose the right people to help you through this turbulent time. In all actuality, movers are more than just physical workers, they need to be good people you can trust.
Start searching in advance
We would urge you to start your search for the perfect moving company well in advance. You will have a lot of time to think things through and make some decisions. Remember to ask for free moving estimates! And also, if the moving company tells you their estimate isn't free, we recommend searching elsewhere. Each and every reputable moving company offers the service of a free moving estimate. For example, you might be deciding between various Coconut Grove movers. And if you've started your search a good while back, you can take all the time you need to think.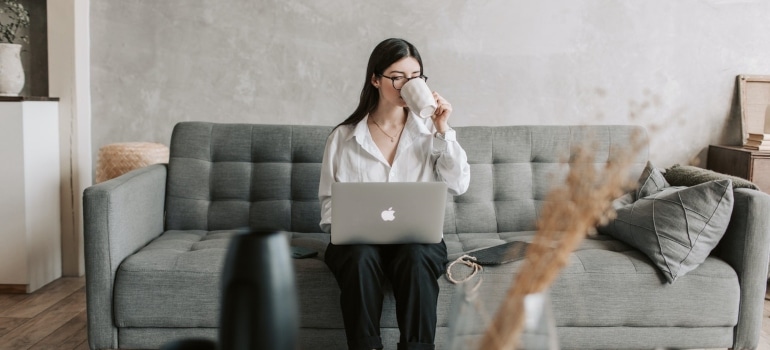 Additionally, we have to point out that if a company is available the day you call them, there must be a reason behind that. And that reason is usually something bad. So, try to start in advance and take all the time you need. If you start later though, don't despair. You'll surely find good movers, but maybe just not ideal.
Check if the moving company is verified and licensed
Before you officially sign any agreements and hire the Brickell FL movers you've been considering, you need to make sure they are licensed and verified. There are many moving company scams floating around. A good way to check if a company is legit or a scam is to go visit their address. You might be surprised to find out that there is nothing at the address! Or, even worse, some completely unrelated business resides on that street. To find movers for your relocation to Miami in 2023, you should try out everything you need to.
You can consult either the FMCSA (Federal Motor Carrier Safety Administration) or see on their website if they list any specific credentials. You will be able to tell a lot about the company as soon as you contact their call center. If you encounter someone genuinely kind and curious about your relocation, you can assume that the company is good news. On the other hand, if they are distant or uninterested, they might not be the perfect fit. Still, we urge you to always question them about insurance. Legitimate companies will always have good, transparent insurance policies. So, inquiring about insurance can give you a lot of details about the company!
Go through the reviews on the company's website
It's always a good idea to consult the thoughts of all the people who've hired the Grapeland Heights movers you're checking out. When it comes to reading through reviews, it's always important to pay attention and keep your eyes peeled. As with a lot of companies themselves, a good number of reviews tend to be fake.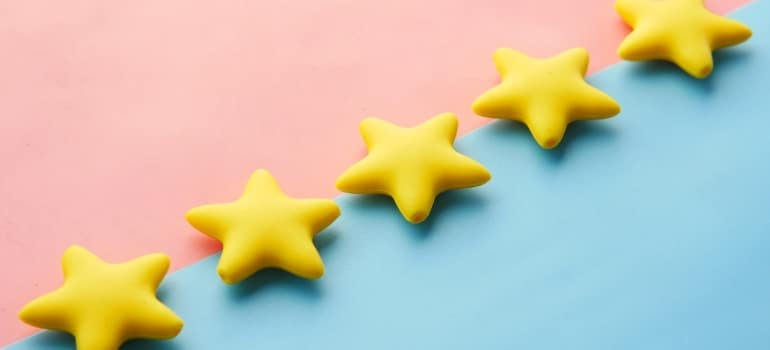 Now, the key here is to discern the real ones from the fake ones. How do you do that?
Check the date – If you notice a lot of reviews made on the same day or in the span of a few days, it's highly likely that they are fake.
Pay attention to the words – For example, according to some research, it seems that fake reviews use "I" and "me" a lot more than people use in real reviews. Also, if a company has hired someone to write fake reviews, it's probably just one person. So, if you're good at pattern recognition, you might be able to see a few reviews written with the same typing style.
Too many personal details – When you see a review that starts with "It was our 15th anniversary-" you can almost certainly know that they are fake. When the reviewers put in too much unnecessary detail, they are trying to appeal to you and they are fake. Real people would never use so much personal information.
Analyze spelling and grammar – Fake reviews are more likely to use bad spelling and grammar. Usually, the people who work as fake reviewers are from 3rd world countries and don't know English that well. This doesn't mean that each Enligh-speaking person will use perfect grammar. But, you can usually tell when someone made a mistake and when someone just doesn't know English well enough.
Review moving estimates from various companies
To find movers for your relocation to Miami in 2023, you will need to put in a lot of work. If your goal is to hire the perfect people for your move, you will likely spend hours thinking about all of this. A moving estimate is an approximate sum of money you would spend if you were to hire the company giving you the estimate. You tell your moving company where you're moving from, where you're moving to, and how much stuff you own. Then they give you this approximate price for the moving process. This number is, of course, going to change a few times as the negotiations are happening. If you ask for more services than the basic moving from A to B, the price will rise. And if you sell a lot of items and are left with not so much, the price will fall.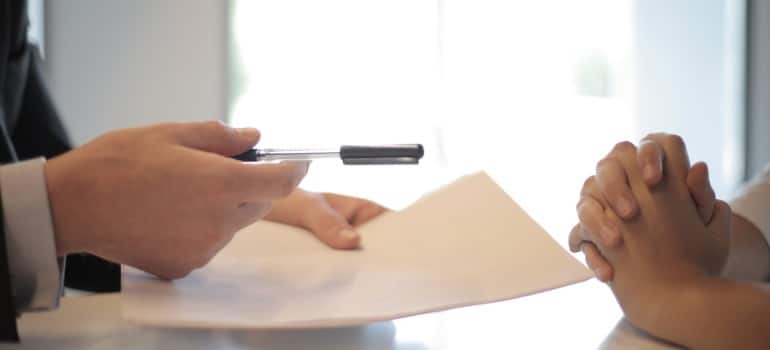 To make sure that the moving quote is real and legit, check the signature and date at the bottom. These need to correspond to the information you know. The date is the date you asked or the date you received this quote, it can't be 5 months ago for example. The signature needs to belong to the person you know is assembling this moving quote. Just check if everything is in order and if it's the way your chosen Little Havana movers should have written it down. If you realize that something is missing or doesn't add up, be sure to contact the company as soon as possible. It might be an individual doing a wrong thing, or the whole company could be corrupted!
Check their track record
If a moving company has been in the business for a few years, there has to exist some kind of track record of theirs online. And once you obtain and look through this track record, you can decide whether these movers are for you or not. Nowadays, it's pretty simple to find out anything you're curious about. You can check on forums that are dedicated to moving for some honest thoughts and feedback. Or, you can just go through the internet and dig until you find what you're looking for. And what should you watch out for?
Rates – Do their rates change a lot? Were they much lower and suddenly much higher?
Time management – Are they on time when moving day comes? Do they delay the move in the last second?
Quality of work – How satisfied are the customers truly? Did everyone get what they wanted and what was promised by the company?
Now, this kind of research requires skill and time. But, if you're ready for it, go ahead! It will save you a huge headache, and you'll be 10 times more sure and secure once you make a decision. You'll be able to hire the best Coral Way movers in the whole USA.
The rule of three
When you're just starting the whole moving process and contacting a lot of companies, don't settle for the first one. A good rule to follow is the rule of three to find movers for your relocation to Miami in 2023. Check out at least three different moving companies. And then once you decide whether or not these companies are right for you, then acquire three different estimates. Now, we'd urge you to ask for in-person estimates. The truth is, when a company gives you an online estimate, it's never a true estimate. They simply don't know how many items you own and how many trucks they need to help you out.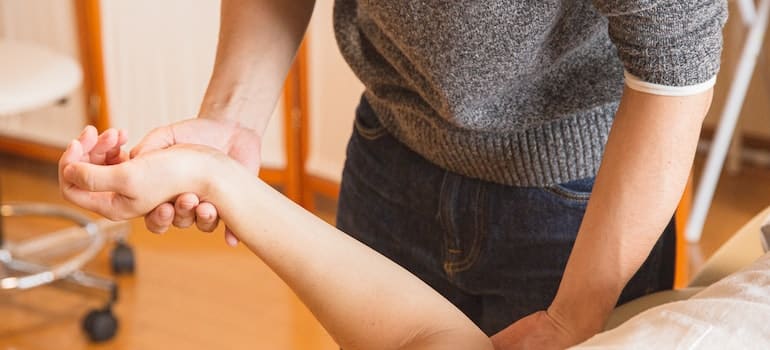 To acquire a true estimate, the movers need to come to your home, evaluate what you won and give you a good realistic estimate. Our suggestion is to aim for at least three different moving estimates from companies you feel are a good choice for you. Then you can see what each company has said, and make some decisions from there on out. Be patient! If things don't work out immediately, don't worry, they rarely do. Remember to keep going at it, and the right movers will show up eventually.
Watch out for red flags!
During the estimates, keep an eye out for red flags. Most legit, reputable West Flagler movers will never ask for a deposit before the move. When you think about it, this makes perfect sense. What do they need a deposit for? It's not like they can come to your home with their trucks and you'll tell them to go home. If you were to back out of a move on such short notice, the company will likely charge you a fee for wasting their time. But, this fee never comes before the move itself. If the movers seem too money-hungry, it's probably not a real business!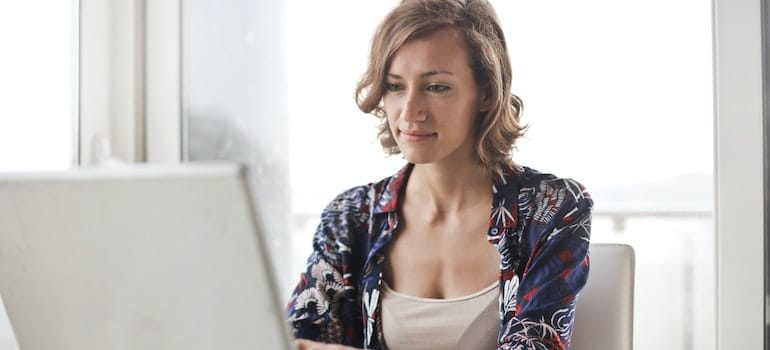 It's also a good idea to pay attention to the movers during the estimate. Do they seem professional? Do they know what they're doing? If they seem unsure or are acting way too casual, something fishy might be up. Do they seem confident in their abilities? Can they answer all of the questions you're curious about? Also, take a look at their vans and equipment. If it seems too old, or if the van is rented, then they are not a real moving company. We hope our extensive list of tips has proved useful in your journey to find movers for your relocation to Miami in 2023. Remember to truly give it your all and don't let laziness overcome you! Be persistent and you'll find the movers of your dreams.