This year found a lot of people in self-isolation. With the treat of COVID, it is imperative to stay at home and take care of ourselves. Not only for our health but also that of the others. And working from home is now a normal thing for a lot of people. But with months locked between four walls, the boredom is sure to set in. This is especially true for a lot of people who are alone. So what can we do not to go crazy during the long days? City Movers has prepared a list of home improvement ideas that will keep you busy. It is a great moment to improve your home. And it is not only fun but a perfect opportunity to learn some new skills.
A few home improvement ideas to try during the lockdown
Now more than ever, it is important to keep busy. Why not use this time and learn a new skill. For example, if you always wanted to play the piano but never had time, now is the perfect moment. Piano movers Miami will help you fulfill your dream. But what about all those plans and ideas to improve our homes that we have been avoiding for ages. Indeed why not use this time to do things around the house. If you are not sure where to start, here are some ideas that might inspire you:
Repaint the old – bring fresh color into your home
Declutter your home – Perfect start for your many home improvement ideas
Kitchen and bathroom – this is a great time for some serious cleaning
Repurpose the basement – there are many things you can do with an open space
A splash of new color will bring light into your home
As far as home DIY projects go, painting is the easiest one. You do not need a lot of money nor skill to have fun painting. Just pop to the store for some brushes and favorite colors. Also, do not forget to buy some plastic sheets. Even professional painters make a mess from time to time. So firstly, refresh your walls with some new paint. Be sure to protect your floors and furniture before you start. If your walls do not need a lot of work, think of different ways you could decorate them. For example, put a bit of color around the power sockets or dark corners.
Secondly, you can refresh your old cupboards by repainting them. Start by removing everything and thoroughly cleaning them. Also, do not forget that you should sand the wood before applying the color. It is a perfect project for the entire family.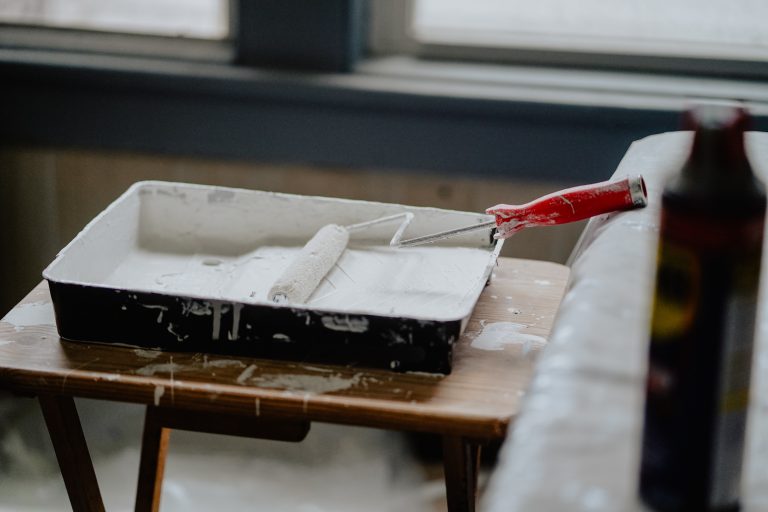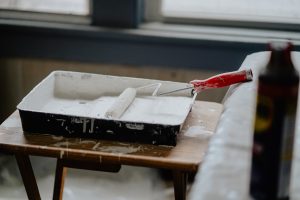 Decluttering will improve your home during the quarantine
Now, when we have a lot of time on our hands, is a perfect moment to free some space. Truly we are creatures of habits, and we rarely throw things we do not need. In fact, how many times we saved something in the hope we will need it in the future. Start with your closets and remove all the clothes that you know you will never wear. Put everything old and ripped into bin bags. Instead of throwing them away, contact a local shelter, and donate. This way you will help a lot of people. Secondly, remove all the broken furniture or pieces that you never use. This way, you will free up some much-needed space. If you would like to keep them, use best storage Miami. Indeed storing them is a perfect idea for decluttering your home.
Self-isolation is a perfect moment to meticulously clean the bathroom and  kitchen
During the time of COVID, it is important to keep your house clean. However, the usual day to day cleaning is not enough. There are places where if we do not clean them well can become a real petri dish of bacteria.  Start from the kitchen. Since this is a place where we cook and store food, it should be spotless. For instance, when was the last time you cleaned your fridge. So firstly, remove all the products from your fridge, and then disassemble it. Next, make sure to clean all the pieces – drawers and shelves. As a result, your food will stay fresh longer in a clean fridge.
Next, refresh your home by cleaning your bathroom. The danger of a dirty bathroom is that mold thrives there. Because it is the number one cause of respiratory problems, your home must be kept mold-free.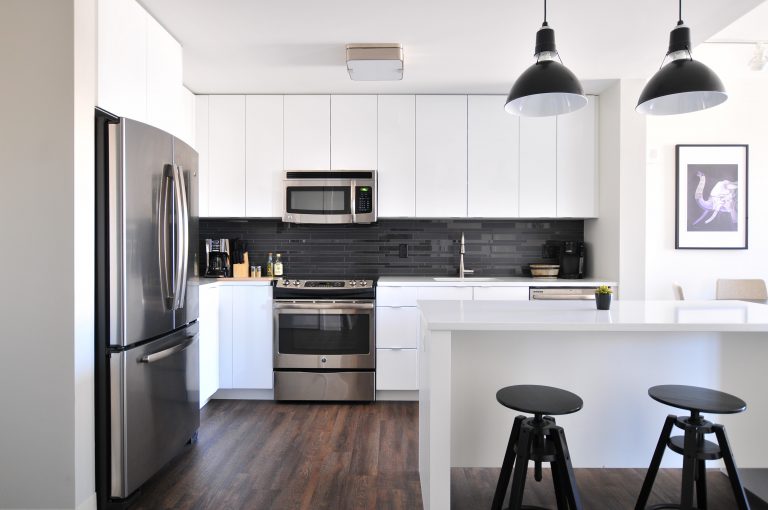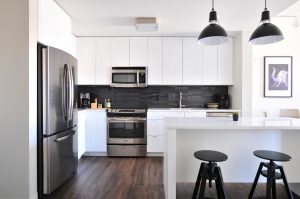 Breathe new life into your basement
The basement is the last place people want to spend time in. It is usually damp, dark, and used for storing. Why not then start to refurbish a home during isolation by repurposing the basement. For indeed, it is a space with a lot of potentials. Start with packing all the items that are cluttering it. You can always get rid of them or put them in storage. Once the space is empty, it will be easier to clean it. Once everything is tidy, take some time and think about what you would love to do with space. Since a lot of people are now working from home, the basement can be a great space for your new office. Or a playroom for the children.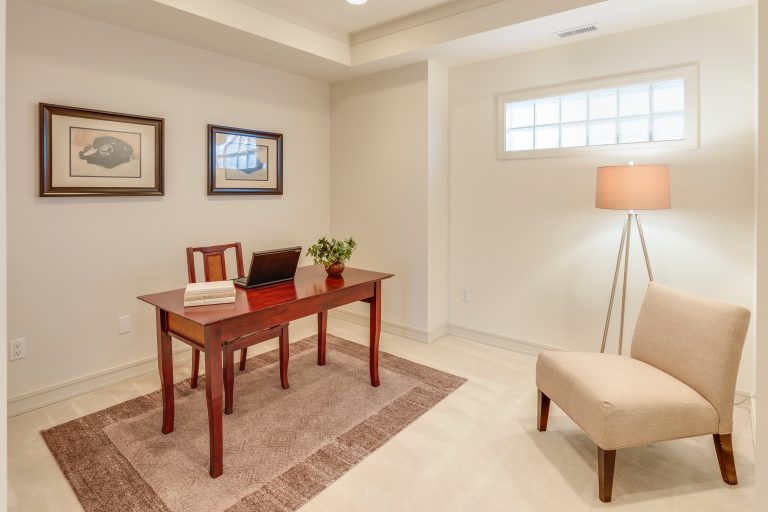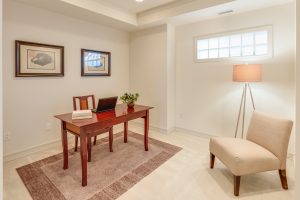 Stay busy by implementing some home improvement ideas
Staying indoors for long periods can be stressful and harmful to your health. Hence it is important to stay busy and engage your mind in different activities. So have fun with home improvement ideas that can keep you busy and active. And if you are a beginner, it is always best to start small and go from there. For example, a little decoration can go a long way into breathing a new life into your home. But remember, make sure you follow all the safety protocols if you are going out shopping for materials.