Are you selling a piece of art when moving, or will you opt for storing your paintings in one of the Boca Raton storage facilities until the whole process is finished? Whatever your plan is, our guide is here to show you how to store artwork for the short term or long term. Someone who doesn't know a great deal about fine art might pack up a painting with a simple sheet of newspaper and call it a day. Don't be that person. Storing paintings does indeed require specific conditions. You need to ensure that the paint, canvas, and frame don't withstand any damage. While it's tempting to lazily lean a painting against a storage unit wall, stop right there. We know that there are safer ways to store artwork. This guide goes through some crucial advice on how to treat your paintings without devaluing them.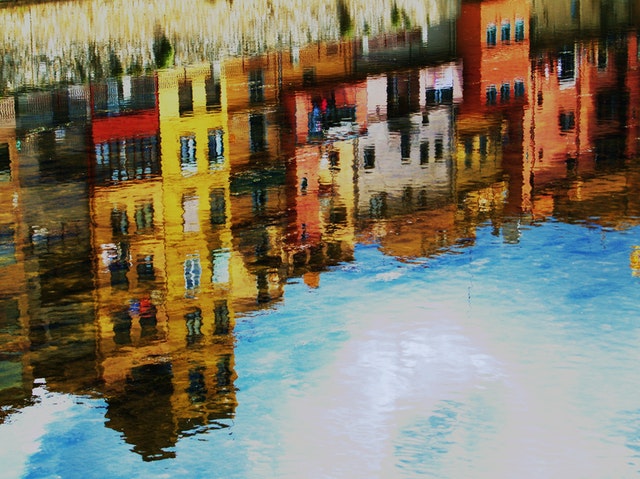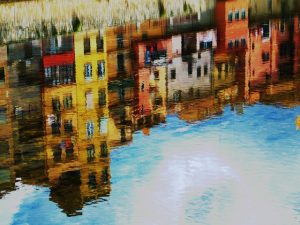 1. Understand the risks involved in storing paintings.
According to The Conservation Register, the biggest risks to a valuable painting or other delicate works of art are:
Breakages, tears, loose and missing elements, impacts, smudges.
Fingerprints etched into polished surfaces.
Stains and marks from skin contact, eating, smoking, cosmetics, and other domestic chemicals.
Utilization of materials and conditions that encourage pests or other environmental damage: foods, other infested objects, poor storage materials, central heating, damp, intense light.
Do you notice the common link here? That's right – it's people. People accidentally break, rip or spill condiments or liquids onto their precious paintings. They put their greasy fingers all over the surface. They want to quickly store their art, so they put it in a convenient place. Instead of hiring one of the best interstate moving companies Florida, and leaving the hassle to them. Which, most of the time, is their moldy basement. But we are here to fix that!
2. Consider these precautions when packing oil paintings.
Minimize contact. The first step to conserving oil paintings and other artwork during transportation or storage is to keep human contact at a minimum. An easy way to do this is to create some kind of barrier between you and the painting during the packing process.
However, never wrap in plastic. Plastic wrapping will not the painting clean, or protect the finish. Plastic traps moisture, which is detrimental to the longevity and quality of delicate artwork.
Instead, seal with styrofoam. Use a custom-sized styrofoam box to ensure that the painting is safe and snug.
Put art in a small box, if possible. Then, place the painting that you've already packed in styrofoam into a close-fitting cardboard box. If you already have appropriately-sized boxes, use them.
If you do not have a box, even better, because you should rent or buy specially designed crates that professionals use.
Pack with dense packing material. Make sure that you fill any space with a bubble pack to avoid bouncing or jarring in transit, then seal the entire apparatus shut with packing tape. Avoid peanuts or any packing material that can get smashed or settle over time.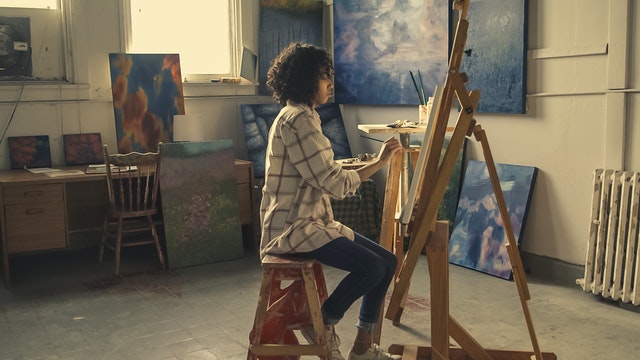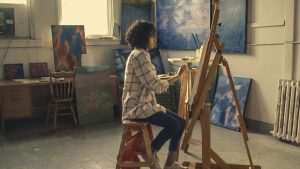 3. Learn how to transport a painting like a pro.
If you are driving yourself, be careful. Make sure your painting won't flop around, or worse, become a missile if you stop suddenly.
Always store the painting vertically. If it's laying flat, something (or someone) could fall, flop, or sit on your painting.
Protect the painting by using other objects on the moving truck. If you must lay the artwork flat, slide the painting against something solid in case you have to stop quickly.
Pick a reliable carrier. Are you shipping the art through a professional carrier? In each case, whether you are using the United States Postal Service or a private company like FedEx or UPS, you can find unique moving rates, rules, and standards for shipping based on the size and weight of your parcel. You should take the opportunity of using an online calculator to compare rates to get an idea of what you will pay.
Get insurance for your artwork to protect it against damage. You should also strongly consider purchasing shipping insurance if you consider your work of art irreplaceable.
4. Follow these steps when storing paintings.
Never store artwork someplace too dry or too damp. Never store paintings in a basement or attic. Choose someplace with consistent temperature and moderate humidity, like a climate-controlled storage unit which is perfect for these kinds of items.
Make sure you are not storing paintings on top of each other. If you find yourself needing to lay your painting or paintings flat, use a rack to keep the artwork off the ground and each other. Frames and canvases will absorb dampness from concrete and other materials. This will distort the frames if there is too much weight on top of them.
Protect paintings from fluctuating temperatures. If there is a furnace in your storage space, or inadequate heating or cooling, the sudden changes will damage your art.
Stay away from the sun, as direct sunlight causes colors to fade. Keep paintings covered with an acid-free cloth or leave it in its travel packaging.
Don't forget about the contents of your storage. When storing art, it's easy to put it into storage and simply forget about it after a while. But this way you can't monitor and remedy any potential hazards if you don't check in every few months. Keep an eye out for signs of rodents or moisture and make adjustments as needed.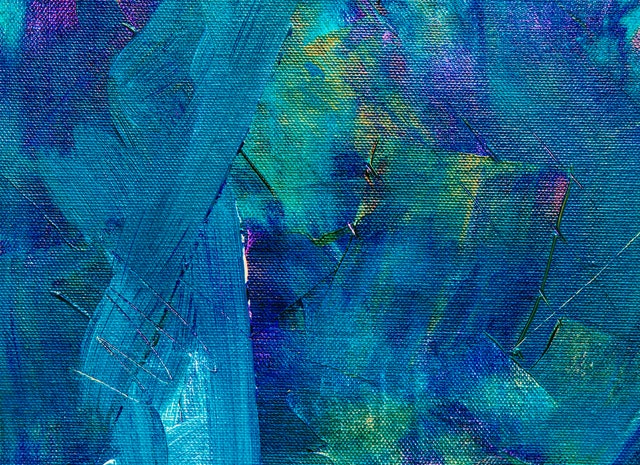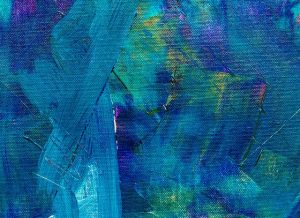 5. Keep paintings safe inside a storage unit.
If you want to keep your art in storage for an extended period, consider hiring reliable storage professionals. City Movers FL can provide climate and temperature-controlled storage, clean, secure units, and the peace of mind you don't necessarily get when you keep paintings in the attic. Contact us to get our full guide on finding storage locations near you.