Moving is complicated as it is. Before choosing the right place to move to, you have to do some research first. Understandably, learning about new ways of life, and shifting your whole world might be stressful. But do not worry, here at City Movers, we have prepared a guide to Fort Lauderdale for beginners.
Fort Lauderdale, Florida
Fort Lauderdale is a city located in the state of Florida. It is located around 25 miles north of Miami. Furthermore, it is the largest city in Broward County. Also, this city is a very popular tourist destination, with an average temperature of 75,5 °F during the year.
Climate
Fort Lauderdale has a tropical rainforest climate. Here, winters are often sunny and dry, and drought can be something to be concerned about sometimes. The wet season starts in May and ends in October. As for the dry season, it begins somewhere in November and lasts until early to mid-April. Therefore, people here can enjoy around 246 days per year of beautiful sunshine.
People
Currently, according to data, around 183,109 people live here. Spreading across over 36 miles, this city has a population density of 5,294 people per square mile. However, the population still continues to grow, since many people decide to move here seeking to enjoy the sunny weather.
Beginner guide for places to live
There are many great neighborhoods to live in. Before you settle for one, check out some of the best neighborhoods in Fort Lauderdale. Here are some of the most popular places: Victoria Park, Rio Vista, and Sailboat Bend. However, be realistic about your financial situation before choosing the right place to live in.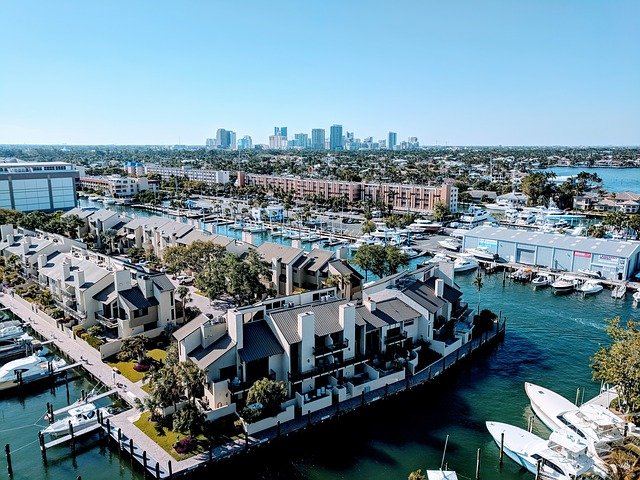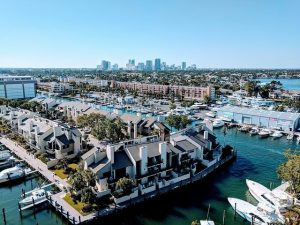 Working in Fort Lauderdale
There are many job opportunities in Fort Lauderdale. The top ten highest paying jobs are:
surgeons
physicians and surgeons
chief executives
family and general practitioners
pediatricians
education administrators
nurse anesthetists
sales managers
computer and information system managers
financial managers.
Fort Lauderdale outdoor activities guide for beginners
People call this city the Venice of America. And with the Atlantic Ocean, New River, and many inland waterways, it is no wonder it got this particular nickname. Therefore, if you are considering moving here for its natural beauties, the places you should definitely visit are Fort Lauderdale Beach, Las Olas Beach, Flamingo Gardens, and Butterfly World. Truly, you cannot go wrong with choosing any of these places.
For lovers of art, this city has many places that can feed your hunger for culture. For example, you can visit many of the city's ideas to escape the heat, and take some time to enjoy some art. Overall, the whole place sounds dreamy, right?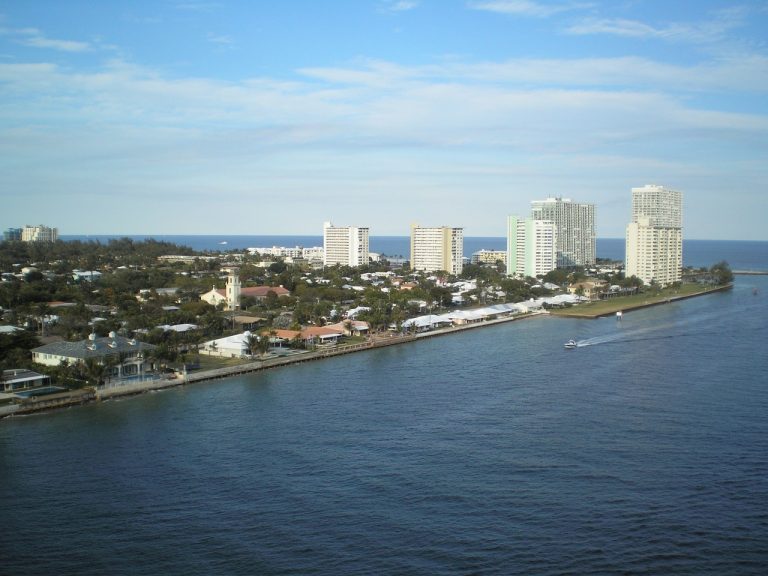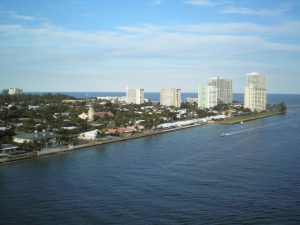 Moving to Fort Lauderdale for beginners
Finally, you have done your research and found out everything you wanted about Fort Lauderdale. Everything looks great, and you have made your choice. You have decided to move there. Very exciting, right? Now comes the next stage. This one can be somewhat stressful and challenging. Where to begin? Stop worrying, we have tips for making the move easier.
What do to before moving to Fort Lauderdale for beginners
There are some things you should do before the actual move. First, organize your belongings and make sure everything is packed tightly. Then do your best to choose the right packing supplies, so your belongings will be safe.
The next thing you have to do is to look up local moving companies Miami, in order to find the most suitable moving company for you. After you pick out some, check out their prices, and services, and contact them as soon as possible. Do not leave that for the last minute. It is important to schedule your moving date on time. Otherwise, you will end up without the help of movers, and you will have to reschedule the whole thing. Above all, organizing everything in a timely manner is extremely crucial.
Therefore, it is quite important to hire a reliable moving company. They can dedicate their time to you, and make sure your move goes as smoothly as possible. Furthermore, movers will make sure your belonging are properly packed and moved across the state securely. Check out moving services Fort Lauderdale. You just need to sit back and relax. They will do all the work, and you can dedicate yourself to some other matters.
Things to do before you pack your bags
Speaking of other matters, here are some other things you can do before moving to Fort Lauderdale:
choose a neighborhood
find an apartment
look for job opportunities
pick your mode of transportation.
When it comes to choosing a good neighborhood, we have already mentioned some of the most popular ones. Make a list of the things your ideal neighborhood should fulfill. This can make the choosing process easier.
After you choose the neighborhood, finding an apartment should become easier. Choose wisely and keep in mind your financial situation. Be realistic about what you can afford.
If you are already moving to Fort Lauderdale because you found a job there then you are all covered. If your working situation has still not been resolved, look up some job opportunities.
As for picking the mode of transportation, think about which option is less expensive for you. You can choose to fly to Fort Lauderdale if you are moving from a distant state. If you are coming from a nearby state, consider having a ride. It can be a fun road trip.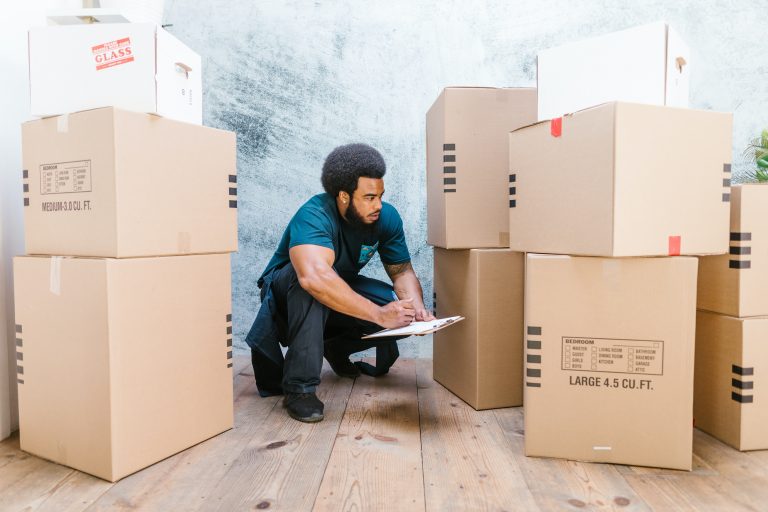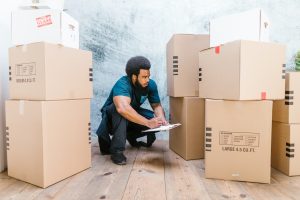 Three cheers for Fort Lauderdale
Since you are already considering moving to Fort Lauderdale, we can agree with you that it is a good choice, especially now that you've gotten the Fort Lauderdale for beginners introduction. We hope we have provided some useful information for you in this text. For instance, we covered things from Fort Lauderdale's background, everyday life, to the actual moving process. Every change is a little scary. But do not let that discourage you. Take the big leap, and start living life in this sunbathed place. We wish you best of the luck in your new life.