In the past few years, Hollywood has become the best place to visit on Florida's east coast. If you love spending time on the beach and having fun on a night out, this is the perfect city for you. Wait no more – hire City Movers to relocate you to the city of your dreams! Even if you are not a fan of the previously mentioned, you will still find plenty of things to do. This south Florida gem offers live shows, shopping and so much more for families and romantic couples alike. Whatever it is that you are looking for, you are bound to find it here. If you want to know what the top attractions in Hollywood are, keep reading.
Hollywood Beach is one of the top attractions in Hollywood
This is the main reason why most people visit this city. It is totally understandable tho, soft, white sand, beautiful turquoise water, and the shade of tall palm trees. Add hot sunny weather to the combination, and you have a reason to contact one of the residential movers Florida to relocate you here. Even tho it tends to get crowded, it is not as bad as its more famous Californian counterpart. You can still find sufficient space to stretch yourself and enjoy various beach activities.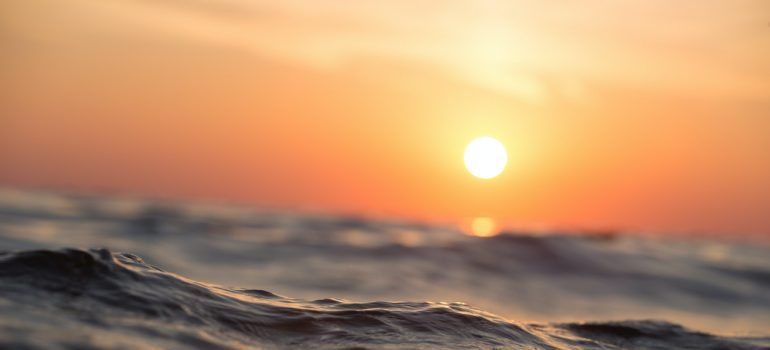 Anne Kolb Nature Center
This center has 1,501 acres of protected mangrove wetlands. This place is home to many endangered species of plants and animals. If you are a nature lover, relocated here with the help of one of the movers Hollywood FL, you are in luck. You can even see the area by boat on a guided boat tour. On land, there is a large exhibit hall that is home to a saltwater aquarium.
Yellow Green Farmers Market
There's a lot of beautiful things about a farmers market:
Fresh fruits and vegetables
Freshly baked bread (one of the rare attractions in Hollywood where this beautiful smell will overwhelm you)
Raw honey
Beautiful flowers for sale
This is the largest farmers' market in South Florida. It is so huge that it can seem overwhelming, especially during the weekends.
Anniversary Park
It is located in the heart of the city's historic downtown. It is a perfect piece of nature in the middle of the busy city. This park is especially good for families with kids since it has playgrounds. You can come here to unwind after a laborious long-distance move Once you get hungry, you can pick from the various restaurants that are just a few minutes away.
The Downtown Hollywood Mural Project is one of the attractions in Hollywood that is worth seeing
Make sure to have enough free storage space on your phone when you come here. The beauty and uniqueness of these murals will for sure have you taking pictures. This fantastic collection of outdoor murals just serves to heighten the charm of this already charming city.
Topeekeegee Yugnee Park
The TY park ( as it is known by locals) is a lovely spot for people of all ages. With the wide variety of activities, it is almost impossible to get bored here. There are campgrounds, picnic areas, a fitness facility, a swimming lagoon, a fishing pier, etc. You can get more information on their official site. We told you, you cannot get bored here!
Seminole Hard Rock Hotel, Hollywood
This huge resort offers everything that you might need for an amazing stay. It goes without saying that in a Hard Rock Hotel there will be good music. Aside from that, there are the usual amenities of a hotel, pools, spas, shops, etc. Luckily, you don't have to stay in the hotel to be part of the fun. But you will need to book events in advance.
Attractions in Hollywood – conclusion
Whether you are just visiting or recently moved here, we hope to have given you an insight into the attractions in Hollywood. There are a lot of things to do, you just need to have enough time to enjoy them all. Because of that, you should book a longer vacation. We hope that you will enjoy Hollywood!