Are you dreaming about the perfect beach town in Florida? You're in luck because Florida offers a wide range of options. Some towns buzz with excitement and cosmopolitan flair, while others provide a peaceful, secluded escape. Each has its own charm, catering to different tastes and lifestyles. But how do you choose? Don't worry, we've got you covered. This guide will walk you through various beautiful towns—from Boca Raton's upscale vibe to Lake Worth's artsy atmosphere. We'll also touch on key aspects like beach quality, local amenities, and family-friendliness. So, let's dive in and find the perfect Florida beach town just for you!
Criteria for choosing a beach town
Before you pack your bags and head for the sandy shores, let's discuss what you should look for in your ideal Florida beach town. Not all beach towns are created equal, and knowing what matters most to you can make all the difference. Here are some criteria to consider:
Quality of beaches: Of course, the beach itself is crucial. Look for towns with well-maintained, clean beaches. Soft sand underfoot and clean water are essentials for a relaxing time.
Local amenities: A beach trip isn't just about the water and sun. Check if the town has diverse dining options, quaint shops, and other entertainment. Convenience stores and easy parking can also add to the experience.
Family-friendliness: If you're taking the kids along, safety is a top priority. A town with lifeguarded beaches, playgrounds, and family-friendly activities can keep everyone happy and secure.
Nightlife: For those who enjoy the evening buzz, a town with a vibrant nightlife can turn your beach getaway into a multi-faceted experience. Bars, clubs, and events can keep the fun going after the sun sets.
So keep these factors in mind as we explore different towns. It will help you narrow down your options and find that perfect Florida beach town that meets all your needs.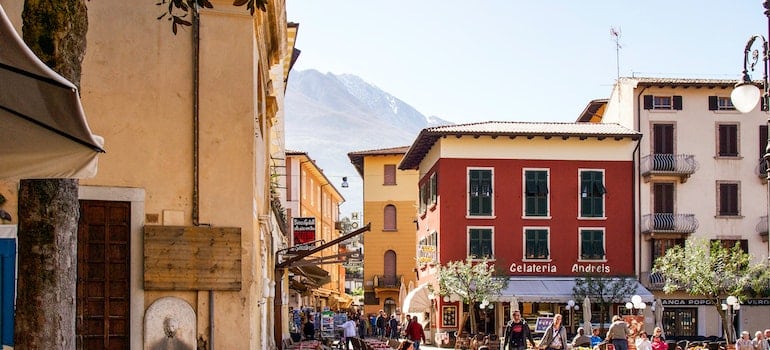 Spotlight on Boca Raton
If you're eyeing upscale living with pristine beaches, Boca Raton should be on your radar. This luxurious town offers not just beautiful shorelines but also a sophisticated lifestyle. Picture yourself strolling down beaches that are immaculately maintained, where the sand feels like a soft cushion beneath your feet. It's a place where you can revel in the high-end experience, right from moving and storage Boca Raton to enjoying beachfront dining. Families will find this place inviting as well. Sugar Sand Park is a fantastic venue where kids can run around, and parents can relax. There's an entire community feel that celebrates family life in a serene setting.
Nature lovers aren't left out. The Gumbo Limbo Nature Center is a must-visit for anyone passionate about wildlife and conservation. Here, you can walk along boardwalks, gaze at sea turtles, and even take part in nature programs. Boca Raton offers a well-rounded beach experience that caters to a wide range of interests and lifestyles.
Miami's diverse appeal
Miami is the go-to place if you're looking for a blend of vibrant culture and pulsating nightlife. The atmosphere is electrifying, making it a great pick for those who love socializing and taking in the city's energy. If you're planning a move, opting for a moving company Miami FL, can make your transition smooth, allowing you to jump right into the action.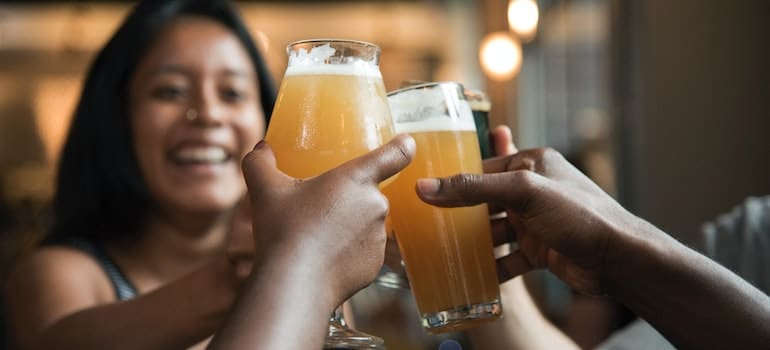 South Beach is a trendy hotspot where you'll find people flaunting the latest fashion while soaking up the sun. The Art Deco Historic District adds a touch of class, giving you plenty of photo opportunities. But Miami isn't just for the young and restless. Families will also find a haven here. Jungle Island, for example, is a fantastic outing for kids and adults alike. Imagine seeing exotic animals vibrant plants, and engaging in interactive sessions, all in one place. Miami truly offers a diverse range of experiences, making it a versatile choice for a beach town in Florida.
Fort Lauderdale: A balanced choice
Fort Lauderdale is an excellent choice for those who want a balanced experience, offering both natural beauty and modern amenities. Imagine waking up to scenic beach views and still having the luxury of modern shopping malls and restaurants just minutes away. If that is just what you are looking for, do not hesitate to hire one of the best moving companies Fort Lauderdale and relocate here.  Fort Lauderdale's well-rounded offerings make it a desirable destination for many. For leisurely activities, the Riverwalk Fort Lauderdale is a highlight. This charming area along the New River provides scenic walkways, perfect for a romantic stroll or a family outing. You'll often find events and live music, making it a dynamic spot to spend your weekends.
Families have much to enjoy, too. The Museum of Discovery and Science is a hit with the kids. It's not just a place to escape the heat; it's an educational journey where young minds can explore everything from aviation to the ecosystems of the Everglades. Fort Lauderdale combines the best of both worlds, making it a well-rounded option for a beach town in Florida.
Discovering Pompano Beach
If you're keen on discovering a beach town that's a bit off the beaten path, then Pompano Beach might just be your hidden gem. This less crowded locale is a paradise for those who love fishing and other outdoor activities. If the idea of casting a line off a serene pier appeals to you, then this is the place to be. And if you're considering making a move, Pompano Beach movers can help you settle in with ease. But it's not just about fishing. Pompano Beach also boasts local dining experiences that focus heavily on seafood. Imagine enjoying freshly caught fish at a beachside restaurant as you watch the sunset over the horizon.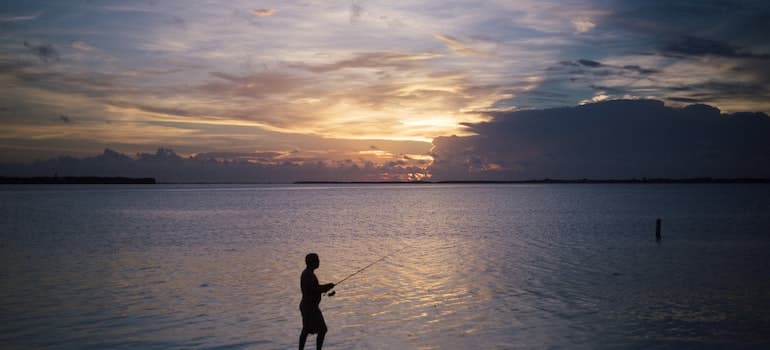 What makes Pompano Beach truly special is its laid-back atmosphere. Without the hustle and bustle common to some other Florida beach towns, you can genuinely relax and take in the natural beauty around you. For those seeking a quieter yet fulfilling beach experience, Pompano Beach is worth considering.
Coral Gables: Classic elegance
If classic elegance and historic charm are what you're after, Coral Gables is the perfect beach town for you. This area exudes a sense of sophistication that's evident the moment you arrive. You'll see it in the Mediterranean architecture and in landmarks like the Biltmore Hotel, a classic that has stood the test of time. If you're planning to move here, know that moving companies Coral Gables specialize in ensuring a smooth transition to this upscale neighborhood.
For a unique swimming experience, don't miss the Venetian Pool. This isn't your average community pool; it's a beautifully designed aquatic facility carved from a coral rock quarry, complete with waterfalls and caves. What adds to the allure of Coral Gables is its quiet, upscale neighborhoods. Tree-lined streets and stately homes make for peaceful strolls and a comfortable living experience. If you're looking for a refined, laid-back atmosphere in a beach town with historic charm, Coral Gables might just be your ideal spot.
A family paradise in Boynton Beach
Boynton Beach is a haven for families and outdoor enthusiasts alike. Imagine spending your days kayaking, paddleboarding, or simply building sandcastles with the kids. If a family-focused move is in your future, local movers Boynton Beach can help you get settled into this vibrant community with ease. What sets Boynton Beach apart are its family-friendly activities. Take the Schoolhouse Children's Museum, for example. This isn't just a way to pass the time; it's a place where your children can learn and play simultaneously, making it a win-win for parents and kids.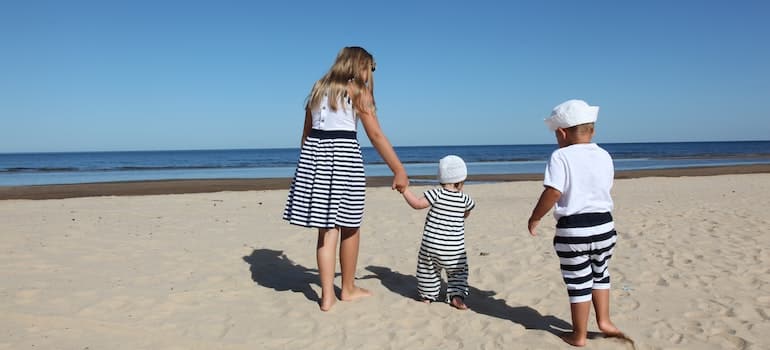 Don't forget the natural parks, like Green Cay Wetlands. These natural havens offer a break from the beach, where you can observe local wildlife or take a peaceful hike along the boardwalks. It's a fantastic way to educate young ones about nature while getting some fresh air. In short, if you're seeking a family paradise that offers both beach activities and educational outings, Boynton Beach could be your perfect match.
Entertainment and leisure in Hallandale Beach
Hallandale Beach is a playground for those who love entertainment and leisure. Whether you're a fan of casinos or horse racing, this beach town has something special for you. The Big Easy Casino is one of the area's star attractions, offering an exhilarating experience for those who like to test their luck. And if you're keen on horse racing, Gulfstream Park is a must-visit; it's not just about the races but also the vibrant atmosphere and community events that are regularly hosted there.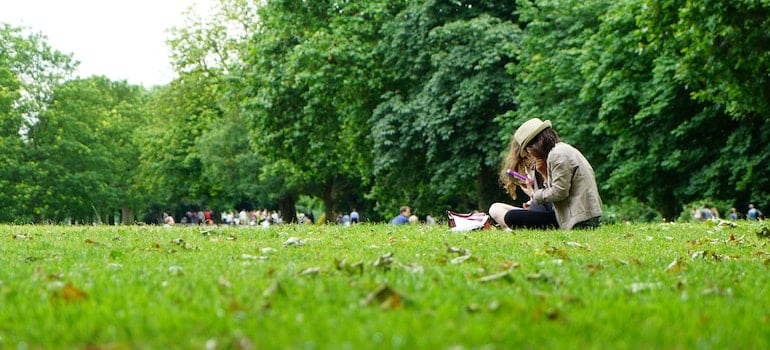 But Hallandale Beach isn't all about adult entertainment. Families will appreciate the beaches, which feature calm waters ideal for younger swimmers. Here, you can build sandcastles, paddle in the shallows, or just relax on the sand while enjoying the ocean breeze. So, whether you're looking for high-stakes excitement or low-key relaxation, Hallandale Beach provides a range of options that can cater to diverse interests. After relocating here with Hallandale Beach movers, you will certainly enjoy a mix of activities for all ages.
Lake Worth: An artsy alternative
If you're drawn to a Bohemian and artistic vibe, then Lake Worth should definitely catch your eye. This beach town has a unique, artsy atmosphere that sets it apart from other Florida locales. As you explore, you'll find art galleries, boutique shops, and colorful murals that showcase local talent. It's a place where creativity flows as naturally as the ocean tide. Bryant Park is a central hub for this artistic community, frequently hosting outdoor events, craft fairs, and music festivals. The energy here is palpable, and you'll likely find something happening no matter when you visit.
The beach itself offers a more laid-back experience. Lake Worth Beach is ideal for those who want to escape the crowds and just enjoy the simple pleasures of sun, sand, and surf. So, if an artsy, alternative atmosphere speaks to you, consider hiring movers Lake Worth and making Lake Worth your next Florida beach destination.
White sand beaches in Clearwater Beach
If you're searching for the quintessential beach experience, you might find that the perfect beach town in Florida is Clearwater Beach. This destination is renowned for its stunning white-sand beaches that feel like powdered sugar between your toes. The clear, shallow waters are inviting for swimmers of all ages, making it a versatile choice for both families and solo travelers. One of the iconic features of Clearwater Beach is Pier 60. This lively pier becomes a hub of activity, especially during the evening. You'll find artisans selling crafts, musicians performing live music, and even street performers entertaining crowds. It's a fantastic place to watch the sunset and soak in the vibrant local culture.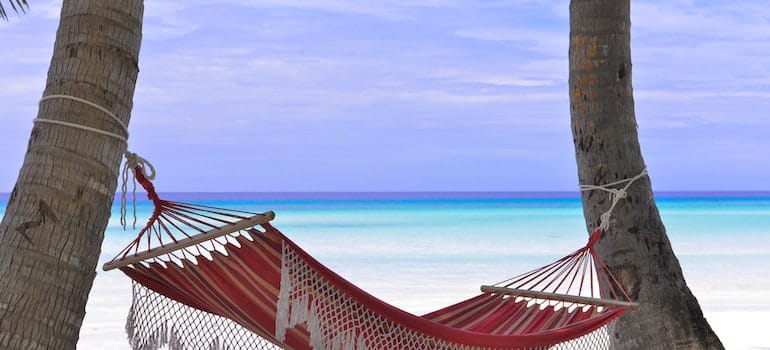 So, whether you're interested in beachside relaxation, water sports, or simply taking in the view, Clearwater Beach offers a well-rounded experience that ticks many boxes. Its reputation as one of the best beaches in Florida is well-deserved, making it a must-see for any beach lover.
Find the perfect beach town in Florida that suits your lifestyle preferences
Selecting the perfect beach town in Florida is all about matching your lifestyle and preferences to what each location offers. Whether it's the bustling energy of Miami, the artistic atmosphere of Lake Worth, or the family-friendly environment of Boynton Beach, you have a variety of choices. Take into account the local amenities, beach quality, and the types of recreational activities available. Doing so will not only ensure you enjoy your time spent there but also that it feels like a true home away from home. Each town has its unique character and attractions, so take the time to explore and discover which one aligns best with what you're looking for in the perfect Florida beach experience.