We understand that life after divorce can feel like a maze, and choosing the right city can help you find the exit. Think of it this way: location sets the backdrop for your new chapter. From job opportunities to social circles, the right city can give you the fresh start you're looking for. As we dive in, we'll evaluate cities based on a few key factors. These include the job market, cost of living, social opportunities, and overall lifestyle. Whether you're seeking the hustle and bustle of Miami or the tranquil beaches of Highland Beach, this guide is your roadmap. So, before you decide to hire one of the moving companies in Florida, let's embark on this journey together and discover what are the best Florida cities for starting over after divorce.
Why do many choose Florida to start over after divorce?
Florida has become a go-to destination for many people looking to start over after divorce. So, if you're contemplating a fresh start as well, Florida's diverse cities offer something for everyone, setting the stage for a better, happier chapter in your life, and all for good reasons:
Favorable climate: The Sunshine State offers year-round warm weather and abundant sunshine, providing a natural mood boost that can be therapeutic during times of personal upheaval.
Economic opportunities: Whether it's the bustling job market in cities like Miami or the potential for entrepreneurship in smaller towns, Florida offers diverse economic opportunities to suit various career paths.
Social life and amenities: From world-class beaches and outdoor activities to vibrant social scenes in cities like Fort Lauderdale and Boca Raton, you'll have plenty of options for leisure and socializing.
Best Florida cities for starting over after divorce
Embarking on a new life after divorce can be both daunting and liberating. One of the most impactful decisions you can make during this transitional period is choosing the right city to call home. The location you pick will frame your daily life, affecting everything from your social circle to your career prospects. So, let's explore Floridian gems together, making your next chapter not just a new start but a better one.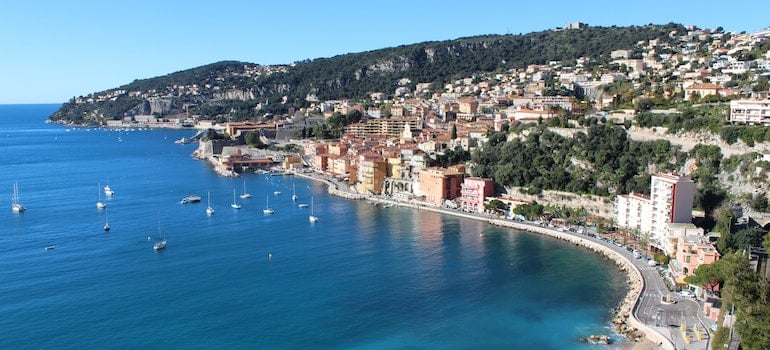 Miami
Are you seeking a fresh start in a city buzzing with energy and possibilities? Miami, known as the City that Never Sleeps, could be your answer. Miami offers a robust job market with diverse career paths. Whether you're interested in hospitality, tech, or even launching your own startup, opportunities are plentiful. Socially, the city is a playground. Imagine unwinding after a long work week at a salsa club in Little Havana or enjoying a cocktail at a rooftop bar overlooking the ocean. For day-to-day living, you'll find everything you need, from gyms for your morning workouts to parks where you can enjoy the Florida sunshine.
However, it's important to consider the cost of living; for example, the average rent for a one-bedroom apartment can exceed $2,000 a month. Planning a move to Miami requires thoughtful budgeting, especially when you factor in daily commute costs. That's where Miami moving services can be invaluable, making your transition as seamless as possible. In Miami, you can truly redefine your life, diving into new experiences right at your doorstep.
Boca Raton
If you're drawn to a lifestyle marked by luxury and comfort, Boca Raton might just be the haven you're seeking after divorce. Known for its high-quality residential areas, this city offers homes that range from chic condos to sprawling estates. Picture yourself in a community where your neighbors are mature, successful individuals sharing your taste for the finer things in life. But Boca Raton offers more than just plush living spaces. The city is rich in recreational facilities like top-notch golf courses and luxurious spas.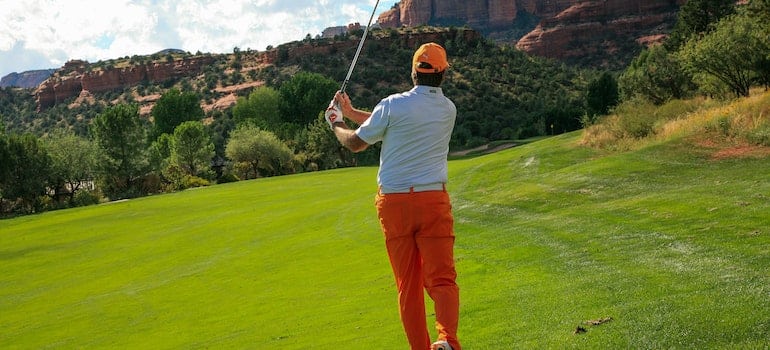 Want to further your education? Universities and adult education centers are readily available. However, such luxury comes at a price; it's not uncommon for the cost of living to be significantly above the national average, with some single-family homes fetching prices north of one million dollars. For a smooth move, services like movers Boca Raton Florida can assist you in making this city your new sanctuary. Boca Raton provides not just a new home but a whole new lifestyle.
Highland Beach
Starting over after divorce often calls for peace, tranquility, and a supportive environment, and Highland Beach offers exactly that. This coastal town provides a small community feel where everyone knows your name, and the ocean is almost at your doorstep. The scenic views offer an everyday escape, making the healing process after a breakup more manageable. When you do crave the bustle of a larger city, places like Boca Raton and Miami are just a short drive away, giving you the best of both worlds. Safety is another significant factor, and Highland Beach boasts a low crime rate, allowing you to focus on rebuilding your life without constant worry.
However, this serenity comes with a price tag; the cost of living here is notably high, with the average home price in the high six figures and day-to-day expenses above the national average. If you're convinced that Highland Beach is your new beginning, movers Highland Beach FL can help ensure a smooth transition. Here, you don't just move to a new address; you step into a new, peaceful chapter of your life.
Kendall
If you're looking to start afresh in a place that combines the best of suburban living with city conveniences, Kendall, Florida, could be your ideal choice. Especially for those with children, Kendall offers a family-friendly community where neighbors look out for each other. The availability of excellent schools is another huge plus, ensuring a good educational foundation for your kids as you move forward in this new chapter of life. Kendall offers more affordable housing options than some of its glamorous neighbors. You can find decent single-family homes starting at around $400,000, making it a financially smart choice for restarting your life.
And let's not forget its proximity to Miami. You're close enough to drive into the city for work or entertainment but far enough to escape the city's hectic pace. When you're ready to make the move, movers in Kendall FL can assist you in settling into this community that offers both tranquility and accessibility. In Kendall, you'll find not just a new home but a balanced lifestyle that complements your fresh start.
Kings Point
If you're an older adult contemplating a new beginning post-divorce, Kings Point, Florida, could be the sanctuary you've been searching for. This community is tailored specifically for seniors, providing an environment where you can age gracefully while enjoying a vibrant social life. Community events, social clubs, and recreational activities abound, allowing you to forge new friendships and hobbies. One of the practical benefits of living in Kings Point is the availability of affordable healthcare facilities, an essential consideration for older adults.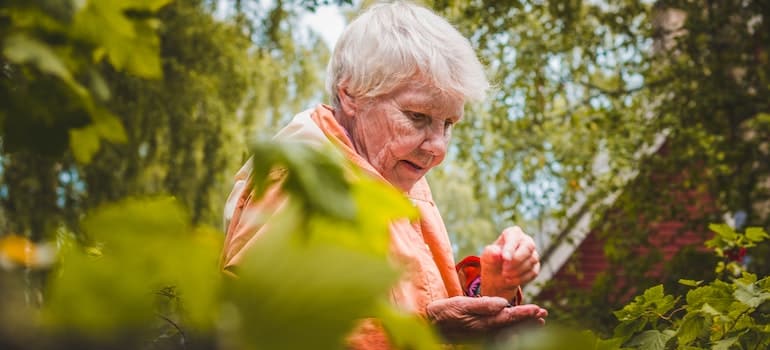 In terms of leisure, theaters and museums are just a short distance away, enriching your cultural life. The cost of living here is manageable. For example, you can find well-equipped senior living apartments for around $1,200 per month. When you decide that Kings Point is where you want to open your new chapter, movers Kings Point FL can help make your transition a breeze. Kings Point offers not just a place to live but a community where you can thrive.
Lighthouse Point
Navigating the seas of life after divorce? Consider dropping anchor in Lighthouse Point, Florida. This maritime city offers a close-knit community where residents share a passion for boating and waterfront living. It's the kind of place where people greet each other by name, at the local grocery store and marina. Safety is a top priority so you can focus on rebuilding your life with peace of mind. Employment opportunities abound, particularly in sectors linked to maritime activities and local businesses.
As for the cost of living, waterfront properties do command a premium. You can expect to spend upwards of $600,000 for a home with dock access. If this sounds like a place you want to be and you are ready to make your move, movers Lighthouse Point FL, can assist in transporting you to this idyllic setting. In Lighthouse Point, you'll find not just a home but a supportive community, helping you set sail toward a brighter future.
Margate
For those in search of a fresh start without breaking the bank, Margate, Florida, could be your ideal destination. This city is particularly budget-friendly, offering cost-effective housing options that make it easier to manage finances after a divorce. You can find cozy single-family homes or apartments for as low as $200,000, giving you room to breathe financially.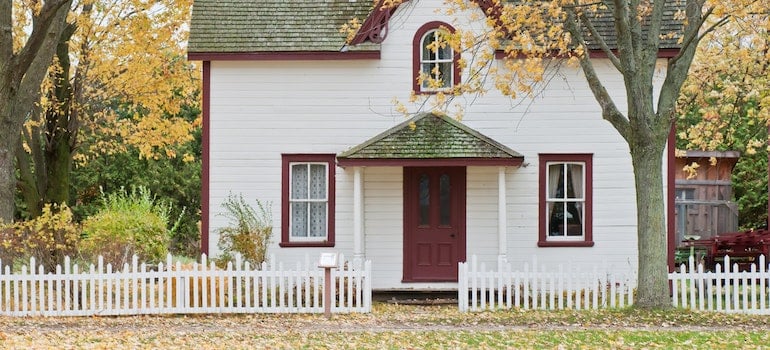 In addition, public services such as libraries and community centers are readily available. As well as frequent community events that can help you establish a new social circle. Healthcare facilities and other essential services are also within easy reach, offering added convenience. When it's time to make your move, movers Margate FL are available to facilitate a smooth transition to your new home. In Margate, you can focus on rebuilding your life while keeping your expenses in check, an important aspect for many starting anew.
North Miami
If you're looking for a vibrant, multicultural setting to begin anew after divorce, North Miami could be just the place for you. The city is a cultural melting pot that celebrates diversity, making it easier to find a community where you feel you belong. Opportunities for arts and entertainment abound, from local art galleries to festivals, adding color to your social life. Employment is also diverse. Job openings in sectors ranging from hospitality to tech will allow you a fresh career start if you need one. Educational facilities are available for both children and adults, so if going back to school is part of your reset plan, you're covered.
On the financial side, the cost of living is moderate. For instance, you can find apartments ranging from $1,200 to $2,000 per month. Once you are ready to move, contact one of the moving companies North Miami that can help you settle into this dynamic city where new beginnings are a common story.
Fort Lauderdale
Embarking on a new chapter after divorce often requires a place that offers a good balance between work and leisure, and Fort Lauderdale could be the ideal backdrop for your new life. Here, you can enjoy the advantages of both urban and suburban living, from high-rise apartments to quaint suburban homes. The city's public transportation is reliable and accessible, making your daily commute easier and less stressful. Job opportunities are also rich and diverse, from corporate roles to positions in tourism and retail.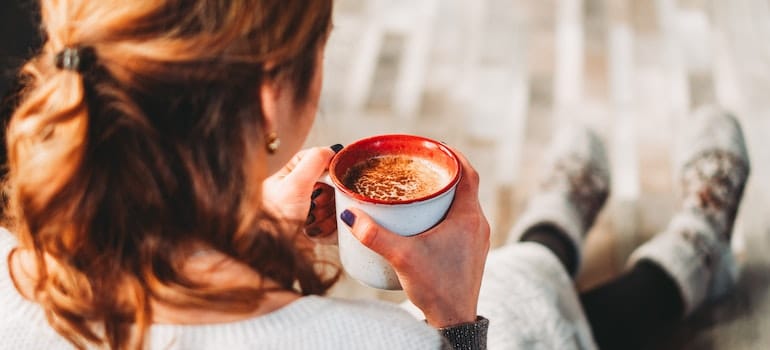 Community events happen throughout the year, facilitating social connections and providing recreational outlets. As for the cost of living, it's worth noting that you can find a variety of housing options depending on your budget, with rentals ranging from $1,400 to $2,800 per month. Fort Lauderdale offers a balanced lifestyle, making it an excellent choice for those looking to start a new post-divorce.
The right city will provide you with a fresh start
Finding one of the best Florida cities for starting over after divorce is more than just a change of scenery. It's about giving yourself the space and resources to heal, grow, and rebuild your life. Whether you're attracted to Miami's vibrant nightlife, or you prefer the peaceful, community-oriented life in Highland Beach, each city on this list offers unique attributes that can help you start anew. Financial considerations, social opportunities, and even aspects like healthcare and education can play a crucial role in your decision. Take your time to explore and weigh these options carefully. Remember, this move isn't just about finding a new home; it's about laying the foundation for a happier, healthier future.