One of the biggest decisions in people's lives is buying their first home. Whether you already own a property or you plan to buy your first home in Florida, this article might provide a bigger picture. When comparing buying vs. renting in Boca Raton, there are many factors to consider. Depending on your lifestyle, financial situation and family status, one or the other could be a better choice. Take a look at how to compare buying vs. renting a property in Boca Raton, Florida.
Should you own a home in Boca Raton?
Florida is not one of the most affordable states, especially when it comes to owning property. However, there are both pros and cons to this decision. If you are considering buying a house or an apartment in this city, you should know "both sides of the story". Take a look at some advantages and disadvantages of buying a home in Boca Raton.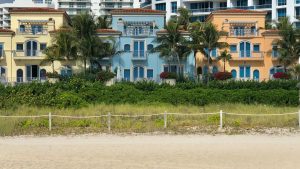 Pros of buying a home in Boca Raton
It will pay off in the long run. While renting an apartment is only taking money out of your pocket, buying a home could be a good investment. Although it is a long-term obligation, at one point, you will be the sole owner of the real estate.
Privacy and freedom. If you feel like it's time to renovate your home by your standards, then buying one could be a solution. When choosing between buying vs. renting in Boca Raton, consider the freedom you will have to remodel and renovate your home the way you want.
Better buying price. It seems impossible, but if it's the right time on the market, you will actually save money by buying a home. The real estate market is ever-changing in Florida, so make sure to consult a realtor before making a decision.
You can rent your home out. If you'll not be there all the time, you can rent your Boca Raton home offseason. An additional income will help with your mortgage payments.
Cons of buying a home in Boca Raton
If you plan to visit your Boca Raton home only for vacations, maybe buying property is not the best solution. It might not be safe to leave your apartment or house for months without anyone living there.
Maintaining the home. No matter how much time you plan to spend in your new home, you will have to consider the homeowner's insurance and all the costs that it implies.
Why is renting in Boca Raton an attractive solution?
If you don't feel like owning a property is right for you, there is always an option to rent a home. Boca Raton is one of the most charming cities in Florida and it's becoming more popular every year. Before you decide between buying vs. renting in Florida, you should know more about the process of finding a rental real estate in this city.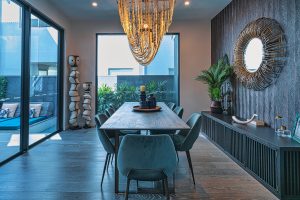 Renting a home in Boca Raton might be expensive. Depending on the neighborhood you choose, you might need to spend up to $2300 for a one-bedroom apartment. If paying a deposit for the first few months is not too expensive for you, renting a home in Boca Raton can be a good choice.
Another good side of renting a home in this city is the time it allows you to check out the market. If you are preparing for a long-distance move to Boca Raton, it might take some time to get to know the real estate market. If you choose to live in a rental home for a while, you'll have time to compare buying vs. renting in Boca Raton and make the best decision.
Buying vs. renting in Boca Raton – how to decide?
Moving to a new home is not an easy decision, especially when moving to Florida for the first time. In order to decide whether you should rent or buy a home in Boca Raton, you will need to take a look at the bigger picture. Here are some questions you should answer before making a decision.
Do you plan to relocate to Florida permanently or just for a couple of years?
If you do buy a home, will you have the money for monthly payments and maintenance?
Will it pay off to rent a home for a family of four or more people?
Is it the right time at the market for becoming a property owner?
After answering these questions, it will be easier to make a decision between buying vs. renting in Boca Raton. Whatever your choice is, don't forget to start planning your move as soon as you decide to relocate to Florida. You can find many top-rated movers Boca Raton Florida has to offer and let professionals help you move.
Planning a relocation to Florida?
If you already set your mind on Florida relocation, organizing a relocation should be the next step. You could always try to manage a DIY relocation, but it can be a complicated process. Especially if you are moving as a big family with children. Hiring one of the best moving companies in Florida can save you a lot of time and money in the long run.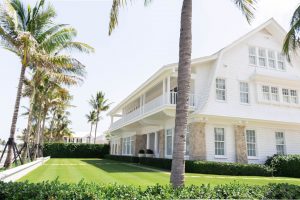 It's not easy to make a decision about buying a new home, since paying rent is not as big of a commitment. However, before you make a final decision, make sure to compare buying vs. renting in Boca Raton and consider all positive and negative sides of both. Deciding on this matter will take time, so make sure to get all the important information about living in Boca Raton first.