Moving to, from or in Highland Beach is a prospect that's much harder than it seems. It can be very easy to give in to all the accumulated stress due to what's ahead. But should you get in touch with City Movers, you would get a team that's an expert in all things moving-related. Our team of movers Highland Beach FL is an experienced one, with plenty of skills and a lot of devotion for every relocation we do. We excel in what we do best – relocating families or businesses to their new location in Highland Beach. With our vast knowledge of the area and modern-day moving equipment, we promise a smooth and seamless move. All after giving us a call.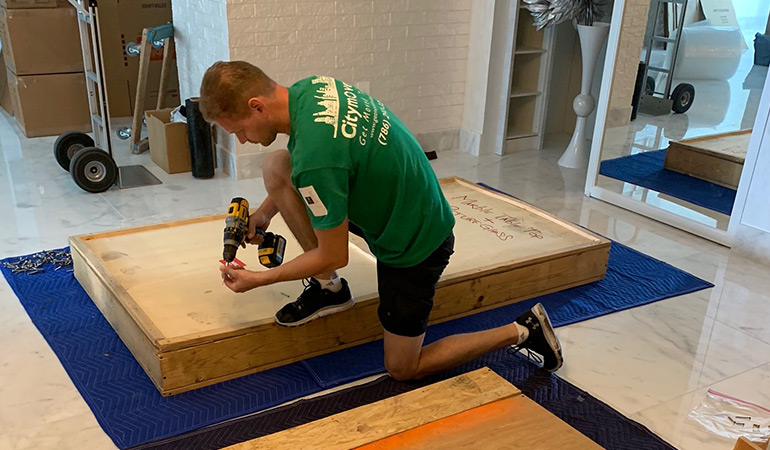 Contemporary moving equipment is a staple with our movers Highland Beach FL
When you think about all the qualities premier local movers FL should have, you certainly think about sufficient experience and a plethora of moving services. That's just the tip of the iceberg when it comes to everything our Highland Beach movers have to offer. What sets us apart from some other companies in the area is our investment in our moving equipment. Even though we don't lack clients, we always strive to be the best and constantly improve our offer in its entirety.
You'll never see us settle for anything but the best. That's why we are always investing a lot of funds in the training of our movers, as well as the equipment we use during your relocation. From a fleet of spacious moving trucks to sturdy packing supplies that come with our packing services FL all the way to our numerous dollies and furniture sliders, top-notch moving equipment is always included in the price with us.
Affordable moving rates make City Movers the best choice for your Highland Beach relocation
People who are on a limited budget need not worry about failing to hire reliable movers. With affordable moving rates and great prices for all of our moving services FL, you might not have to opt for the basic relocation package only. Should you have the need and the funds, you can add special services such as:
Storage solutions
Government relocation
Residential and commercial relocation
With the final bill not breaking the bank, you'll be thankful you had such a great moving experience at a great price. And feel free to ask any of our past customers about their experience and we have no doubt they will all tell you the same thing. With all the work and care we put into every relocation, a great moving experience is a guarantee.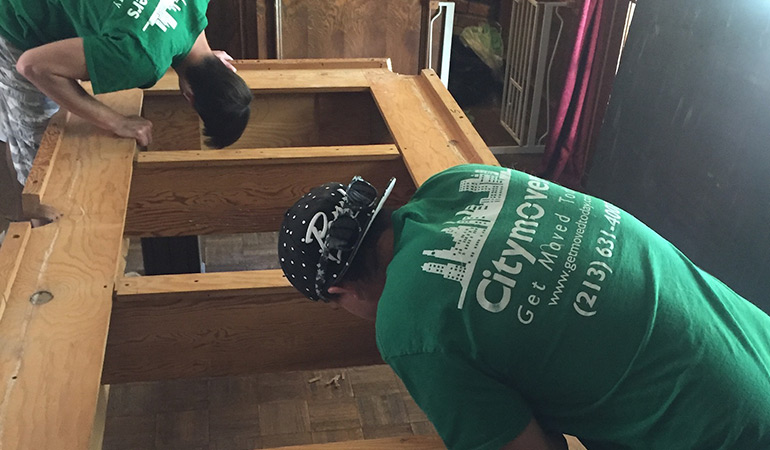 Accurate and quick price estimates with City Movers are a reason you love us
Being interested in how much your residential relocation FL will cost is only natural. Unlike with some other moving companies, with City Movers, you don't have to wait to find out. All of our moving teams, from our Coconut Creek movers to Highland Beach pros offer the chance of getting an online moving quote. All you have to do is input the necessary information and you will be contacted shortly. You can always schedule an in-home estimate where a moving agent from our company will come to your home, assess your needs, and provide you with a 100% accurate estimate. Or you can get a combination of both. Only you decide.
Let us provide you with a moving experience tailored to your needs
As you most likely know it, the needs of your relocation are many. And what you need isn't something the next person will need. That's why our team of movers in Highland Beach always ensures every customer has a unique moving experience. You don't have to pay extra in order for us to dedicate our time and attention to you – that's already included in the price. And so is a personalized moving plan for your residential or commercial relocation in FL.
The only thing you have to do is provide us with the details of your relocation. Everything else will be our duty. From anticipating any problems to finding good solutions for them and planning your moving day down to the smallest of details, we can promise a smooth relocation to your new home or office.
Highland Beach FL is a place you'll want to move to
As a smaller town in Palm Beach County, Highland Beach is one of those tight-knit communities. With around 4,000 residents, chances are you'll walk down the street and see dozens of acquaintances on any given day. And that's just one of the many reasons why people decide to inhabit the area. Reason number one has to be all the beautiful beaches Highland Park has. With year-round sunshine, some of the places you'll want to visit on a daily basis include:
Sand Pine Park
Atlantic Dunes Park
Bark Park Dog Beach
Spanish River Park
If you love the leisurely lifestyle, beautiful vistas, and small communities, then Highland Park is the perfect place for you. And City Movers have the right means of getting you to your new home in this area.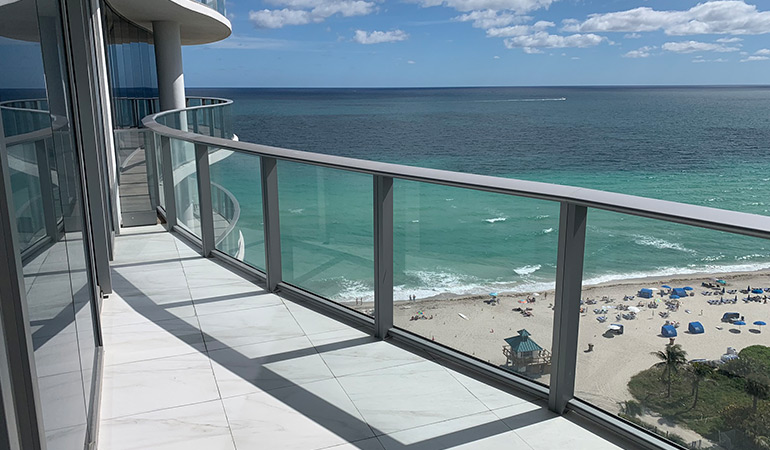 Give our Highland Beach movers a call and forget about your troubles
There will be no worries and no stress once you get in touch with City Movers and employ our team of movers Highland Beach FL. You'll get our complete devotion, a free choice between all of our moving services, and great prices to match everything else we offer. Let us take on all the moving stress that could accompany residential or commercial relocation, and feel free to relax knowing you have a 100% reliable team on your side. We offer nothing but the best for your upcoming relocation to this beautiful area in Palm Beach County.