Moving with children is rarely easy. There are many things to take into account and stress is inevitable. Once you have moved, you would definitely like to relax, and do things that make you happy. One of these things is visiting good-quality and attractive restaurants. There are plenty of wonderful family restaurants in Hallandale Beach that offer amazing views. Also, there are many which are ideal for families with children. These kid-friendly family restaurants will fill both your and your children's tummies. Moreover, you will have a delicious family lunch that you will never forget. Hallandale Beach offers many restaurants that are also the ideal places for kids to replenish their never-ending energy levels. Of course, before you visit them, one of the best moving companies in Florida will help you have a smooth and easy relocation.
1. Strawberry Moon
If you are looking for restaurants offering Mediterranean cuisine, Strawberry Moon will be the perfect choice for you. This amazing place is a modern, high-energy restaurant. Apart from being a family restaurant, this place is also a bar and a swim club. It is located above the busy streets of Hallandale Beach. People with children find this place a very convenient getaway. Namely, their children can swim and have fun, while they enjoy tasty meals and relax. The restaurant offers a completely unique atmosphere, fantastic food, magnificent decor, and lots of entertainment. Their staff provides each and every guest with a one-of-a-kind escape into a colorful, dynamic environment that is suitable even for young children.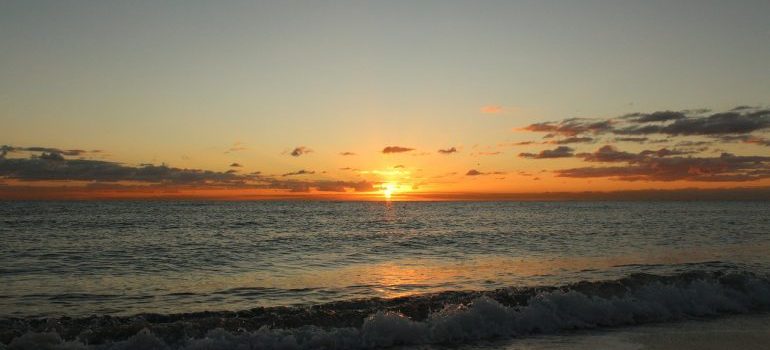 Choosing the right movers is always essential. This particularly applies when you need to move with your children. One of the most experienced movers Hallandale Beach will help you with all parts of your move. Starting from transporting your belongings, packing, unpacking, and storage options, they will certainly make your relocation smooth and simple. With Get Moved Today you can finally let go of your anxiety and stress. These movers are only interested in making you pleased and happy. They will do everything they can to make sure you have enough free time to spend with your loved ones.
2. Padrino's Cuban Cuisine
Padrino's Cuban Cuisine is a family-owned restaurant. It offers their grandmother's delicious recipes and handcrafted drinks. When it comes to the atmosphere, it is quite warm and modern. The design of the restaurant itself all contributes to the ideal Cuban atmosphere. Here, you will find both food and service outstanding. When it comes to the dishes that people recommend, do not miss the roasted pork with fried plantain, black beans, and rice. You will certainly not regret it. All their portions are generous. In case you worry about the prices, rest assured that they are quite reasonable. The place is calm, tranquil, and ideal for children.
When moving, choosing the best services is always crucial. Whether you need packing, unpacking, storage, long-distance, or local moving, their experts will exceed your expectations. They are all well-trained and professional. Their staff can relocate you anywhere in Florida or beyond. In case you are looking for the best moving services Hallandale Beach FL, rest assured that they will do everything they can to help your relocation go as smoothly as possible. They also offer excellent commercial and residential moving services. Whatever you need, do not hesitate to contact them as soon as possible.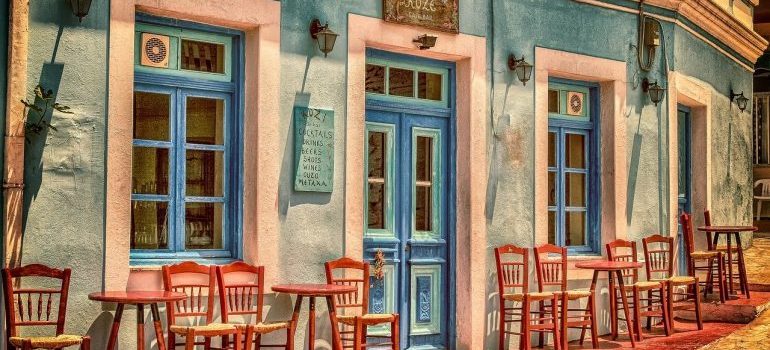 3. Landshark Bar & Grill
LandShark Bar & Grill is considered to be one of the finest family restaurants in Hallandale Beach. It provides the ideal combination of high-quality food and drinks as well as amazing entertainment options. Families with children can definitely relax and have fun. All guests can enjoy panoramic views of the Atlantic Ocean. One of its most important attractions is watching adrenaline junkies compete. You kids will definitely love it! Coupled with the adrenaline, you can also sip your mojito and relax on the oceanfront deck. The staff here is polite and friendly, always willing to help. In case you have some questions or doubts, they will always reach out and assist you.
When moving, people usually need some additional services. In case you are a piano lover, or your kids like to play it, do not worry about how you will transport it. Get Moved Today crew is experienced and skilled at all kinds of relocations. This particularly applies when additional services are needed, such as piano moving. Although relocating a piano is a very challenging, their movers rely on their skills and equipment. These piano movers will perform the best job possible when moving your large but delicate musical instrument. They will keep it safe and secure during the entire move. There isn't a single reason to worry about the safety and quality of their services.
4. Crudos Fusion Art Hallandale
This restaurant is especially suitable for families. It is a quiet haven where you can chit-chat and relax with your beloved family members. The food they offer is also outstanding. The menu is diverse and based on many different cuisines. If you want to see how art, food, and music are combined, make sure to visit this legendary restaurant. We kindly ask you to enter. Hallandale Beach is a colorful and artistic place where artists may express themselves freely. The music played is also interesting and different. If you are an art lover, you will definitely fall in love with this restaurant. Moreover, your kids will be delighted, too, and will never get bored here. One of the best dishes you should not miss is Crudos Cebiche. It contains tuna, avocado, crispy quinoa, ponzu sauce, and nori. The prices of dishes are also quite reasonable.
Final thoughts
There is no need to worry if you are looking for the best family restaurants in Hallandale Beach. Namely, this wonderful neighborhood boasts of many fantastic restaurants where you can eat delicious food from all parts of the world. If you want to experiment, this is the right place for you. Having a family and children usually entails less free time and more stress. However, this does not have to be the case when you visit some of the restaurants in Hallandale Beach. Your kids are bound to be entertained by all the features that these restaurants provide. Do not fret that they might cry, but enjoy and relax.