It does not matter whether you are relocating long-distance or locally – your liquids need to be packed properly. All it takes is one wrong step and your liquids can get spilled and maybe damage other items. So, in order to prevent this from happening, we will let you know how to pack liquids for a local move. You are going to complete this task like a pro because you will know precisely what to do. So, take some time to think about which packing supplies you are going to need, get them, and start packing.
First things first – organize your liquids into different categories
What you should know is that there are some liquids you are not allowed to transport. If it happens that you have relocated before, you already know the process. In case this is the first time, do not worry – your moving company is going to notify you about this on time. These are usually toxic substances, such as acetone and paint.
When other items are in question, the ones that you are allowed to transport, divide them into cleaning supplies, perishables, and automotive fluids. If it happens that there are some items you can easily replace, do not bother to bring them with you. Buy new ones when you settle in. Of course, you can count on City Movers to give you a helping hand during this process.
Get rid of everything you are not going to bring with you
Of course, since you will not have a chance to bring the 'not-allowed items', the only thing you can do is get rid of them. Feel free to check with your Pompano Beach movers what you can and cannot bring. In case some of the items are usable, you can always give them to some of your relatives or friends. In addition to this, there are also perishable liquids. If you are using something for a certain period of time, it may be a good idea to throw them away. You will easily buy new ones when you reach your new home. Also, there will be fewer items for you to pack and unpack.
When you pack liquids for a local move, get good packing supplies
If you have proper packing supplies, there will be no risk of having something spilled or damaged. So, you are going to need plastic bags (preferably with zip-tops), sealable bags, tape, and plastic containers. It is advisable that you do not use cardboard boxes. The main reason for this is to avoid any possible damages. When you put your liquids in a plastic container, even if something spills, it will not damage items in other boxes.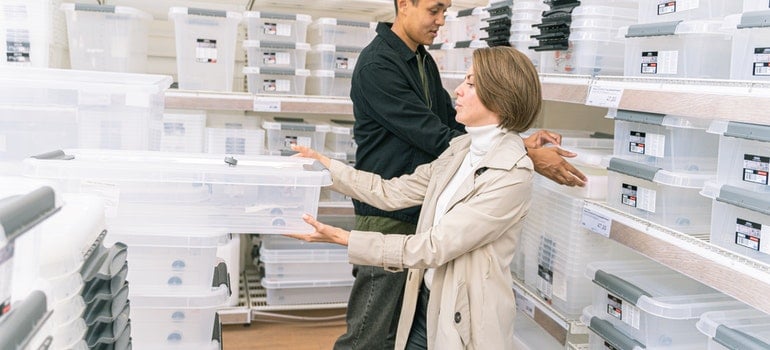 Also, you will know that all of your liquids are in one place. Should you need something, you will not have to go through other boxes. If it happens that you need some help during this process, you can always count on movers in Fort Lauderdale. Even if all you need is just a piece of advice, they will be there to help you.
Some simple, yet very effective things you can do
If the caps can be removed from some bottles, do this. Once a cap is removed, place a piece of a plastic bag over the bottle and put the cap back. This is going to prevent possible leakages. When this part is over, feel free to put each bottle in a separate bag. However, if the bottles are small or medium-size, you can also put several of them in the same bag. What is highly important to remember is that the bottles should be in an upright position in a plastic box. In order to prevent the bottles from moving around, you can put newspapers, rags, or paper towels among them. Also, remember to clearly label these boxes so that Miramar FL movers can load the moving truck with no great effort.
There are some items that you should bring with you
Even though there are things that you can do to protect your liquids, it is still advisable that you bring with you some of them. For example, if you have some liquid medications, these should not be packed and transported by a moving van. Since you probably need to pay attention to the temperature as well, they should be with you in your car. In addition to this, the same situation is with your cosmetics. If it happens that you are using some expensive cosmetics, make sure you bring everything with you.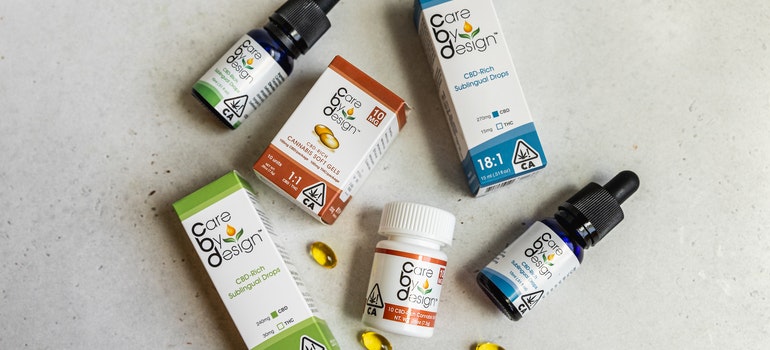 In this way, you will avoid losing items during your move and you will preserve your peace of mind. All of your important belongings are going to reach your new home safely. Although you are relocating locally, you should still do your best to protect your items.
Now that you know what to pay special attention to when you pack liquids for a local move, there is nothing to worry about. You are going to complete this task with no great effort because you know all of the important tricks. As a result, you are going to find your liquids undamaged. So, start preparing for your residential relocation and rely on your movers to help you. They are professionals and they are going to be by your side every step of the way. So, wait no longer and start completing the tasks – the sooner you start, the sooner you will know that everything goes in the right direction.