Getting ready for moving from Fort Lauderdale to West Palm Beach is about much more than simply packing up your belongings. It's a gateway to a new and promising lifestyle. West Palm Beach, with its sun-soaked beaches, vibrant culture, and diverse community, beckons as a highly appealing destination. From scenic outdoor spaces to rich cultural events, it promises a life that's both serene and bustling with activity. However, transitioning to this new life is about more than just relocating possessions—it's about smoothly transitioning into your next chapter. That's where professional help comes in. For a stress-free move, consider enlisting experienced Florida movers. They can handle the logistics, allowing you to focus on the exciting change ahead. So, are you ready to make that dream move a reality? Learn all you should keep in mind before the upcoming relocation to West Palm Beach from Fort Lauderdale. Let's start now!
Getting ready for your move –  a step-by-step guide for moving from Fort Lauderdale to West Palm Beach
Starting your move from Fort Lauderdale to West Palm Beach, a drive of just around 47 miles, marks the beginning of an exciting new chapter in your life. But firstly, take stock of what you own. Embark on a process of inventorying your belongings, deciding what will join you in your new home and what might be better to part with. Decluttering is not just about making your move easier; it's about starting afresh with less clutter. After all, a lighter load can lead to a lighter mind.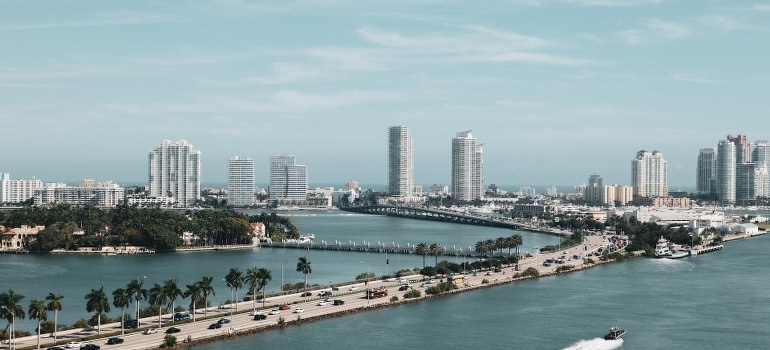 Next, it's time to engage with professionals. Before you contact residential movers Florida offers, it's prudent to research. Dive into reviews, ask for referrals, and compare quotes. Choose Florida movers who are reputable and align with your needs, because your possessions are not just "stuff" – they're your life packaged in boxes. Now, turn your attention to the logistical side. Inform important parties of your upcoming move. Start with your utility providers: electricity, water, and internet services need to be switched over. Simultaneously, ensure that you notify the post office of your change of address. Missing important mail during a move is more common than you might think but is easily avoidable with a bit of planning.
Moreover, don't forget other key entities such as your bank, insurance providers, and healthcare services. Moving isn't just about transporting belongings from Point A to Point B; it's a process that, when executed methodically, leads to a seamless transition. So, be diligent, organized, and proactive. Your future self, settling comfortably into your new West Palm Beach home, will be grateful.
Discover West Palm Beach – who calls it home?
As you prepare for your move with the aid of your chosen movers West Palm Beach is happy to offer, just take a moment to get to know your soon-to-be neighbors. Boasting a population size of just over 110,000, West Palm Beach is a true blend of ages, family structures, and cultures. Indeed, diversity is woven into the fabric of this coastal city. Firstly, let's explore the demographics. With a mix of retirees finding solace in the sunny climate, young families drawn to the strong sense of community, and professionals seeking its growing job market, West Palm Beach is as varied as it is vibrant. Moreover, students attending the area's colleges and universities add a youthful energy that is palpable.
Feel the vibe even before moving from Fort Lauderdale to West Palm Beach
Transition now to the community vibe. West Palm Beach exudes a warm, inviting atmosphere, where neighbors know each other's names. A blend of historic charm and modern luxury, it's a place where people wave hello as they pass on the street. Furthermore, the cultural scene is nothing short of lively. From the bustling weekend markets, celebrated art galleries, and music festivals that fill the streets with rhythm, to a theater scene that rivals those of much larger cities, West Palm Beach is a hub of creativity and expression. So, if possible, visit this charming city in advance and just imagine the fresh start that is coming.
Overall, whether you're a retiree seeking a peaceful yet engaging community, a young family in search of a nurturing environment, or a student looking for both education and excitement, West Palm Beach is ready to welcome you. Here, newcomers aren't just residents; they become part of a vibrant, thriving family.
West Palm Beach unveiled – key location insights and top neighborhoods
Every relocation to another city brings a mix of excitement and concerns. For newcomers, with the assistance of movers West Palm Beach County proudly offers, unlocking the treasures of West Palm Beach is an exhilarating journey. Nestled along Florida's Atlantic coast, this city boasts significant geographic advantages. Firstly, its strategic location offers easy access to both Miami and Orlando, making weekend trips a breeze. Furthermore, being a stone's throw away from pristine beaches means endless sun, sand, and surf at your doorstep.
Dive into the neighborhoods, and you'll discover gems tailored to every lifestyle:
El Cid: An historic haven with luxury homes and tree-lined streets.
Flamingo Park: A vibrant area perfect for young professionals and families, known for its 1920s Mission-Style architecture.
Northwood Village: A bohemian enclave with artsy vibes and eclectic shops.
Downtown: The heart of the action, ideal for those craving an urban lifestyle with countless amenities.
Zooming into these favorite neighborhoods, El Cid stands out for its rich history and majestic waterfront views. Flamingo Park entices with its community events and historic walking tours. In Northwood Village, you can expect art walks every month, celebrating the neighborhood's vibrant spirit. Meanwhile, Downtown pulses with energy, offering a dynamic blend of cultural venues, restaurants, and nightlife. All in all, West Palm Beach isn't just a destination – it's a lifestyle. Whether you're seeking tranquility, culture, or action, there's a corner of this city waiting to be called your home. Thus, as you plan your move, remember that with the right neighborhood, every day can feel like a vacation.
Living the Dream – amenities and lifestyle in West Palm Beach
Although living in vibrant Fort Lauderdale is the dream of many, West Palm Beach keeps attracting more and more newcomers. When you use relocation services Florida residents trust to make your move from Fort Lauderdale to West Palm Beach, you're not just changing your address; you're stepping into a lifestyle replete with amenities and vibrant culture. Firstly, let's talk about the natural wonders. On any given day, you can stroll through the lush paths of Mounts Botanical Garden or lounge on the pristine sands of Peanut Island. Likewise, Okeeheelee Park offers acres of greenery for picnics, sports, and serene lake views.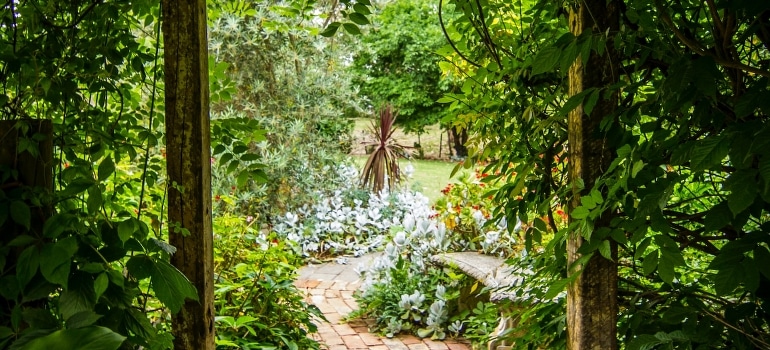 Events and culture
Switch gears to culture, and the city truly sparkles. From January to December, West Palm Beach is alive with festivities. For instance, SunFest, Florida's largest waterfront music and art festival, draws visitors from across the state and beyond every spring. Meanwhile, the Norton Museum of Art invites guests to explore diverse and evolving exhibits, serving as a testament to the city's appreciation for art.
Moreover, the Kravis Center for the Performing Arts is a hub of theatrical and musical talent, showcasing everything from Broadway hits to local performances. Additionally, the monthly Clematis by Night event transforms the heart of downtown into a vibrant street party, with live music, food trucks, and a lively atmosphere. To sum it up, living in West Palm Beach means embracing both the outdoors and cultural riches, all year round. Whether you're a nature lover drawn to its parks and beaches or a culture enthusiast who revels in art and live performances, this city is more than a home – it's an experience. Consequently, your biggest challenge might just be deciding how to spend your weekends in this lively and beautiful setting.
Navigating your new city – traffic, and transportation in West Palm Beach
If you're partnering with some of the finest movers Broward County offers for your relocation from Fort Lauderdale to West Palm Beach, you'll want to familiarize yourself with the local traffic and transportation scene. Firstly, West Palm Beach boasts efficient commute times, with most residents enjoying drives of 20 to 30 minutes. Furthermore, public transportation, like the Palm Tran buses and Tri-Rail train services, provides seamless connectivity, linking major hubs and making daily commuting a breeze.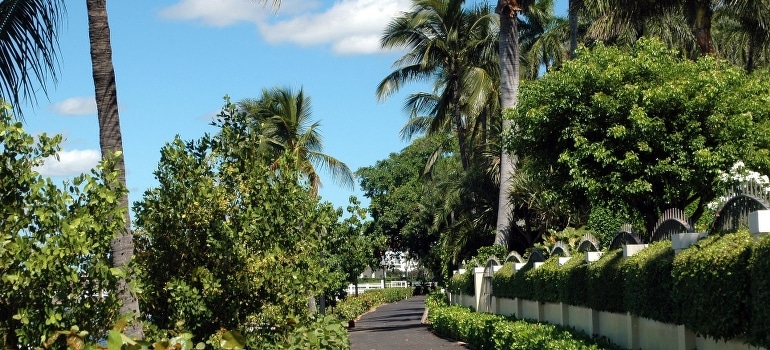 Now, when considering the move from Fort Lauderdale to West Palm Beach, the typically smooth drive of under an hour can fluctuate based on peak hours. Moreover, understanding this corridor's traffic patterns can be instrumental in planning your transition.
In West Palm Beach, efficient traffic management significantly elevates residents' quality of life. Reduced commute times mean more leisure moments, less stress, and a heightened sense of community connectivity. Consequently, the city's blend of accessible public transportation and well-maintained roads makes navigation straightforward. Consequently, as you plan your move, remember – knowledge is power. Being aware of commute timings and traffic nuances can help you seamlessly integrate into your new city, optimizing work-life balance and truly embracing the West Palm Beach lifestyle.
Investing in your future when moving from Fort Lauderdale to West Palm Beach – Real estate trends in West Palm Beach
Navigating the real estate landscape in West Palm Beach, recent trends depict a vibrant market. Firstly, current data reveals a steady rise in home values, illustrating the area's growing appeal. Moreover, the median home price of $397,000 sits significantly above the national average, reflective of the city's desirability. Meanwhile, for those considering renting, West Palm Beach presents a variety of options, with rental prices of $2,650 that are competitive with other Florida markets. Consequently, this makes renting a viable option for newcomers not ready to commit to buying. In essence, whether you're looking to invest in property or seeking a rental to start your new chapter, it's vital to stay informed about market conditions and act accordingly. Thus, securing a wise investment in your future in this sunny paradise.
Raising a family – education, and safety in West Palm Beach
When planning a move with a family, education, and safety are so important. Luckily, turning to local movers Florida professionals can ease the transition and help you get to know the place better. Firstly, West Palm Beach boasts several school districts, including Palm Beach County School District, renowned for its high-quality education. Furthermore, there are numerous private and charter school options, providing families with choices to suit various learning styles. Additionally, institutions like Palm Beach Atlantic University and Palm Beach State College highlight the city's commitment to higher education.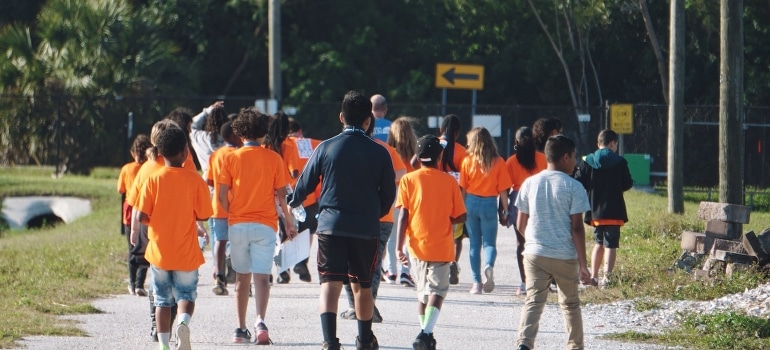 When it comes to safety, West Palm Beach maintains a comprehensive police force and continually works towards lower crime rates. Moreover, various neighborhood safety programs and resources are in place, ensuring residents feel secure in their homes. In essence, West Palm Beach offers a nurturing environment for both education and peace of mind.
Key differences between Fort Lauderdale and West Palm Beach
Starting with a glance at Fort Lauderdale, this vibrant city, home to over 180,000 residents, is often praised for its affordability and diverse opportunities. Known for its extensive network of canals and boating culture, Fort Lauderdale has a laid-back, yet cosmopolitan vibe. Now, when preparing for a move, selecting the right professional help is crucial; hence considering trustworthy movers in Fort Lauderdale is a wise choice. In terms of location, both cities are conveniently situated along Florida's southeastern coast but are unique in their own right. Firstly, West Palm Beach, often regarded as more serene and upscale, offers a tranquil, luxury lifestyle, while Fort Lauderdale tends to attract a younger, more vibrant crowd, partly due to its nightlife.
Moreover, the cost of living is a significant differentiator. While Fort Lauderdale generally offers more affordable housing options, West Palm Beach is often seen as the more affluent area, which is reflected in its higher average property prices and overall living costs. Furthermore, job opportunities in both cities are abundant but vary in focus. For instance, Fort Lauderdale is a burgeoning tech hub, whereas West Palm Beach's economy leans more toward healthcare, education, and finance.
On the cultural front, both cities are rich in activities, but their scenes are distinct. West Palm Beach, with its prestigious museums and galleries, caters to a more refined taste. Conversely, Fort Lauderdale, with its bustling nightlife and a wide array of restaurants, offers a more energetic and diverse social scene. While both cities are Floridian gems, they cater to different lifestyles and budgets. Understanding these key differences is invaluable, ensuring your move is more than a change of scenery—it's the start of your next great chapter.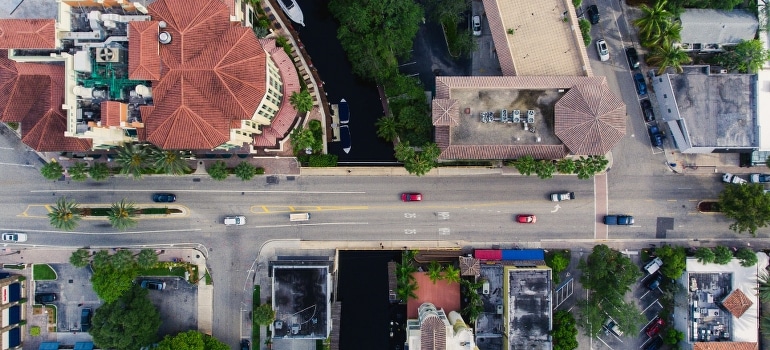 Embarking on your new journey – the time has come
Undoubtedly, moving from Fort Lauderdale to West Palm Beach carries both emotional and logistical dimensions. Initially, leaving a familiar place behind can be a poignant process, yet simultaneously, it's an open door to a vibrant, new lifestyle. In essence, West Palm Beach presents a harmonious blend of natural beauty, rich culture, and burgeoning opportunity. Furthermore, this city welcomes you with its inviting neighborhoods, diverse job market, and a promise of an enriched quality of life. So, as you prepare mentally for this transformative step, also consider physically exploring West Palm Beach, perhaps through a relaxing weekend visit. Ultimately, this move is not just a change of address – it's an exciting new chapter, full of potential and promise.