Fort Lauderdale is a beautiful city known for its stunning beaches and picturesque canals. It is a place many people are proud to call home. But when the time comes to make a long distance move from here, detailed planning becomes crucial. Organizing your move with great attention to detail can help in avoiding unexpected hitches along the way. It means less stress and a smooth transition to your new home. In this guide, we will walk you through each step to ensure your moving process is as seamless as possible. From hiring one of the most trusted long distance moving companies Fort Lauderdale to preparing for a moving day, there are a few steps that you will have to complete. Follow this guide and rest assured that you will have a smooth long distance move from Fort Lauderdale.
Why are people moving from Fort Lauderdale?
Numerous factors might influence someone's decision to use the services of experienced moving companies in Florida and move from the bustling city of Fort Lauderdale. Job seekers may be relocating to cities with a booming job market, such as Austin or Seattle, to explore new career paths. Students could be heading off to prestigious universities across the country, eager to further their education. Families, on the other hand, might be seeking larger homes in suburban areas, dreaming of spacious backyards and close-knit communities. Adventure enthusiasts might simply crave a new environment, envisioning weekends exploring the mountains in Denver or the rich cultural scene in New Orleans. Regardless of the motivation, relocating is a monumental step involving significant adjustments.
The logistics of long distance moving
Embarking on a long distance move requires careful planning and understanding of the logistics involved. First off, you must be aware of the legalities. For instance, some states demand a change of vehicle registration within a certain period of your move. Next, consider the timeframe. Usually, a good rule of thumb is to start preparations about three months before the moving day. This period allows you to comfortably sort out housing, pack your belongings, and tie up loose ends. Lastly, drawing a budget is vital. Begin with getting quotes from various long distance movers Florida has to gauge the potential costs. Remember to set aside a contingency fund for unexpected expenses, such as urgent repairs or last-minute purchases. By paying attention to these factors, you set a firm foundation for a successful and stress-free move from Fort Lauderdale.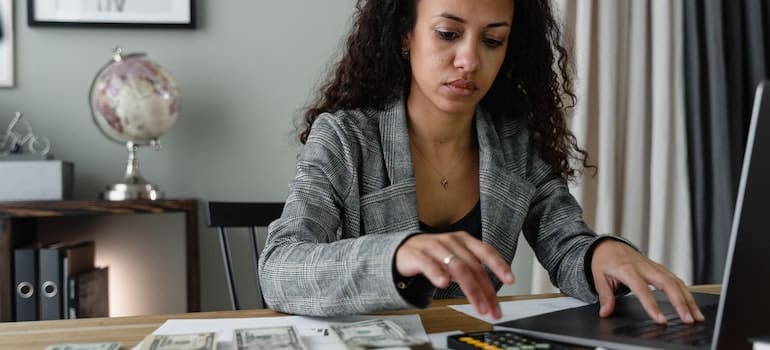 Select the right moving services
Securing the ideal moving service is a cornerstone in the path to a seamless relocation journey. To help you make an informed decision, here is a step-by-step guide on how to find the right movers Fort Lauderdale FL, for your long distance relocation:
Define your criteria: Start by outlining what you expect from a moving service. Consider aspects such as the range of services they offer, their capability to handle delicate items, and if they assist in packing. For example, a service offering packing materials and assistance in dismantling furniture might be more appealing to you.
Verify legitimacy: Ensure that the company operates within the legal framework designed to protect consumers. It is prudent to confirm that they are registered with the Department of Transportation, which signals reliability. Moreover, a legitimate company should offer insurance to cushion you from potential losses during the move.
Seek reviews and recommendations: Turn to people you trust, like friends and family, for recommendations. Beyond personal networks, delve into online platforms such as Google Reviews and Yelp to garner a wider perspective. Target reviews that echo the kind of experience you envisage.
Pre-move preparation
Before the moving day arrives, there are several pre-move preparations to undertake to ensure a seamless transition to your new home. First, it's essential to create an inventory of all your possessions that need to be moved. While doing this, set aside items that you don't use anymore — perhaps old books or clothes that don't fit — to donate or sell. This not only reduces the volume of things to pack but can also make your new space more organized and clutter-free. When it comes to packing, securing good-quality packing materials such as sturdy boxes, bubble wrap, and packing tape is vital. Make use of towels and blankets to provide extra cushioning for fragile items. Additionally, you might find packing hacks like rolling clothes instead of folding them to save space quite handy.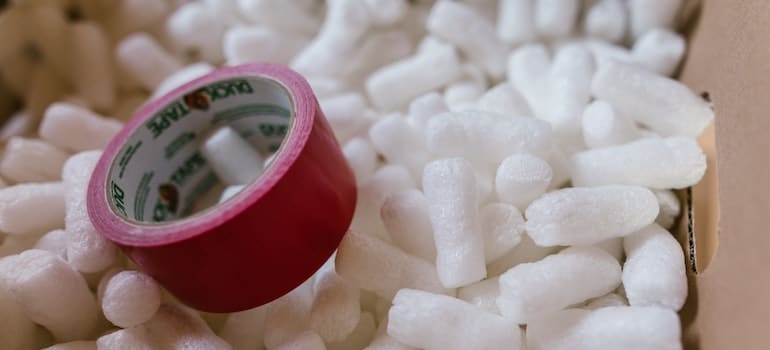 Lastly, special attention must be given to fragile and high-value items. Consider using bubble wrap for delicate items like glassware and securing art pieces in customized crates. Furthermore, it is advisable to carry important documents, jewelry, and other valuable items personally rather than packing them with other goods to prevent loss or damage. With careful planning and adherence to these tips, your pre-move preparations can be both efficient and systematic, paving the way for a smooth moving experience.
What to do on a day of long distance move from Fort Lauderdale?
On a moving day, a few strategies can make a huge difference in facilitating a smooth process. Starting early is always a good idea. It allows you to have ample time to manage unexpected delays that might occur, such as traffic jams or last-minute packing necessities, without rushing. For example, an early start at 6 AM could mean avoiding the peak hour traffic. Keeping a watchful eye on the loading process is equally important. Being present means you can guide the movers on how to handle sensitive items and ensure that everything is loaded properly. Also, maintain a checklist to document the condition of your valuable items before they are loaded onto the truck. Keep a record of all the boxes and their contents. This will be a vital reference when checking if all items have arrived safely at your new home, helping to identify any missing or damaged items quickly.
Settle in and enjoy your new home
As you settle into your new home, having a structured approach can be incredibly beneficial. Begin with an organized unpacking strategy, possibly starting with the essential rooms like the kitchen and bedrooms. Focus on setting up utilities such as water, electricity, and internet to make your new place functional. Simultaneously, initiate the process of familiarizing yourself with the neighborhood. Take short walks to explore nearby amenities and introduce yourself to the neighbors. Keeping these tips in mind will not only help in setting up your new home efficiently but also in quickly adapting to your new environment after making long distance move from Fort Lauderdale.