Florida stands as a top choice for many looking to enjoy their retirement years, surrounded by warmth, vibrant communities, and scenic beauty. The state offers a rich blend of tranquil beaches, leisure activities, and a welcoming environment for seniors. Ensuring safety and fostering a sense of community are pivotal aspects when choosing the ideal neighborhood for retirement. In this guide, we will walk you through safe neighborhoods for retirement in Florida. Each one is distinct in its offerings yet united in providing a secure and engaging habitat for retirees.
Overall safety in Florida
Safety in Florida can change based on where you are and the time of year. It is reported that there were about 2,175 crimes for every 100,000 people living there. Cities like Naples and Marco Island usually have lower crime rates. But also, people take steps to stay safe. They lock their doors and have bright lights outside their homes. During hurricane season, many people follow the news and prepare their houses to stay safe. For example, they might board up their windows to protect against strong winds. Being ready and following advice from experts helps people stay safe in Florida.
Safe neighborhoods for retirement in Florida
Florida offers a plethora of safe neighborhoods perfect for a tranquil retirement. As already mentioned, places like Marco Island stand out with notably low crime rates, establishing a reputation for safety and community warmth. When considering a neighborhood for retirement, it is vital to assess the safety measures in place. But also community initiatives and the experiences of other retirees in the area. A well-informed choice, backed by statistical data and firsthand reviews, promises a peaceful and secure retirement. For that reason, let's delve deeper into various neighborhoods, analyzing each to help you find the perfect spot to enjoy your golden years with peace of mind.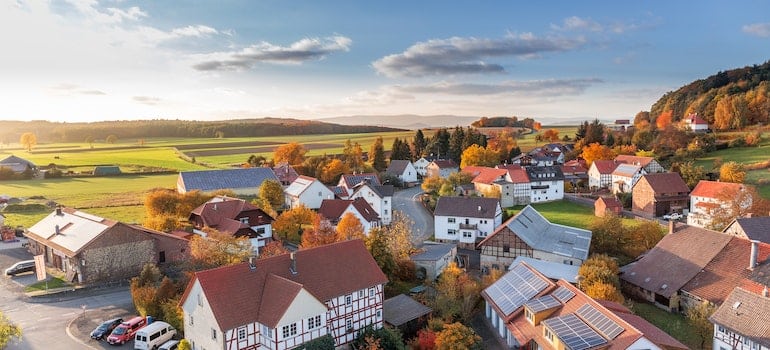 Boca Raton
Boca Raton is often hailed as the perfect example of tranquility and security. This is the reason why it became a favored destination for retirees. And why so many of them are deciding to use the moving and storage Boca Raton company and relocate here. The demographic here predominantly consists of individuals who appreciate a peaceful yet vibrant lifestyle. According to safety reports, Boca Raton maintains a low crime rate, assuring a secure living environment for the seniors. The locale is adorned with a myriad of community and recreational facilities geared towards the elderly. This includes well-maintained parks and golf courses where seniors can enjoy their leisure time.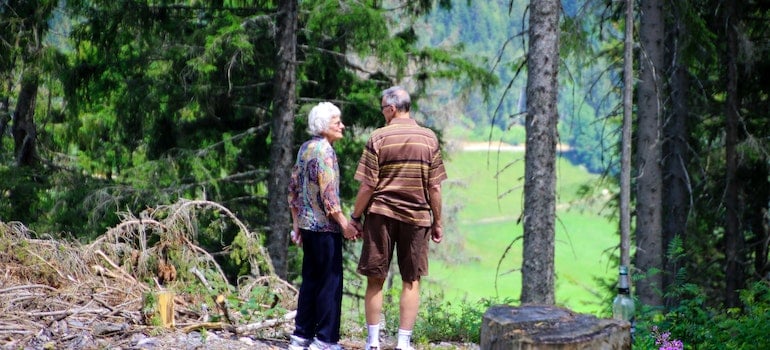 Furthermore, the real estate market in Boca Raton offers a range of options for retirees. They can opt for luxury living with waterfront properties that provide breathtaking views and start at around $1 million. On the other hand, there are also budget-friendly homes in welcoming communities, with prices starting from the mid $200s, making it accessible for different financial plans. This city facilitates a retirement life that is both safe and enriched with recreational opportunities, promising a fulfilling and joyous chapter for retirees.
Coconut Creek FL
Coconut Creek is renowned as the Butterfly Capital of the World. It offers a picturesque setting for retirees. This city takes safety seriously, boasting robust emergency response systems that work round the clock to ensure the well-being of its residents. Seniors who are using the services of movers Coconut Creek FL, and are relocating here will find engaging community life. With a variety of social clubs catering to different interests and hobbies, Coconut Creek offers opportunities to foster new friendships and enjoy fulfilling activities.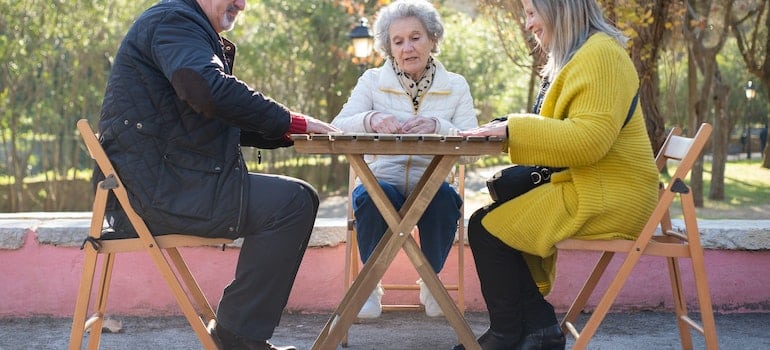 Furthermore, when it comes to housing, Coconut Creek presents an array of options to suit various preferences and budgets. Prospective residents can explore housing communities such as Wynmoor Village, known for its lush landscapes and plethora of amenities tailored for seniors. Here, one might find condos starting at the mid $100s, offering affordability without compromising on comfort and security. For those looking for a more luxurious abode, single-family homes in gated communities provide enhanced privacy and start in the upper $300s. Thus, retiring in Coconut Creek means stepping into a realm of safety and social vibrancy.
Deerfield Beach
Deerfield Beach offers retirees a peaceful retreat, boasting lower crime rates compared to national averages. The local government actively implements safety initiatives, making it a secure place to call home during the golden years. Beyond safety, Deerfield Beach doesn't fall short of offering leisure options for the elderly relocating with movers Deerfield Beach. From tranquil beaches to golf courses, seniors have ample spots to relax and enjoy recreational activities.
Moreover, the housing market is attuned to the needs of retirees. There is a variety of accommodation options available, including senior living communities that provide both comfort and security. For instance, one can find single-family homes starting at around $300,000, while upscale beachfront condos can go upwards of $1 million, providing an option for various budgets. Choosing Deerfield Beach for retirement means embracing a calm and safe environment with a wealth of amenities to facilitate a fulfilling and relaxed lifestyle. It stands as a locale where peace of mind meets the joy of living, offering an enriching retirement experience.
Boynton Beach
Boynton Beach, a haven where nature meets comfort, offers a harmonious environment for retirees. The local community is supported by diligent safety protocols, including neighborhood watch groups that ensure a secure and friendly atmosphere. Seniors moving with movers Boynton Beach and residing here can enjoy an array of community events designed with them in mind, such as fitness classes and hobby clubs, encouraging socialization and active living.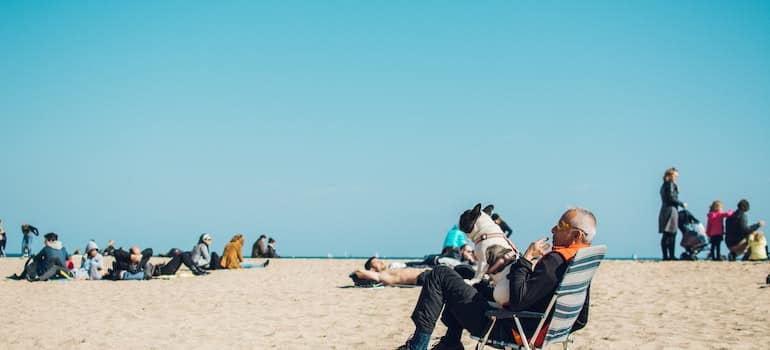 When it comes to settling down, housing trends indicate a preference for areas like Valencia Reserve and Hunters Run, popular for their range of amenities and community spirit. Here, one can find homes priced from the mid $300s to the upper $700s, providing options for diverse budgets. Boynton Beach seamlessly blends nature's embrace with modern comforts, promising a retirement life replete with safety and leisurely experiences.
Pembroke Pines
According to movers Pembroke Pines, Pembroke Pines stands as a modern haven for retirees. It has impressive safety statistics and well-structured emergency services that prioritize the well-being of its residents. The city fosters a lively environment for senior citizens with various clubs and community activities. Seniors can immerse themselves in an array of events ranging from art classes to fitness sessions, facilitating an active and enriched retirement life.
In terms of housing, the city offers a range of retirement homes and communities to choose from. For instance, Century Village is a popular choice, offering condominiums with prices starting at a reasonable range of around $150,000. Additionally, gated communities offering villas and single-family homes are available, providing a blend of luxury and security. Here, prices are ranging from $400,000 to over a million dollars. Pembroke Pines, with its modern amenities and diverse housing options, pledges a retirement life that is both safe and vibrant.
Hollywood
Hollywood offers a splendid blend of glamour and peace, ensuring retirees have a rich and fulfilling life post-retirement. The community actively implements safety measures and initiatives to foster a secure environment for all. Seniors relocating here with movers Hollywood have a vibrant social canvas to explore. There are various organizations and clubs that arrange activities ranging from group excursions to artistic endeavors, facilitating enjoyable golden years.
Regarding housing, Hollywood presents a range of real estate options to cater to different preferences and budgets. For those drawn to historical areas, the Hollywood Historic District offers homes with classic architecture, with prices starting around $400,000. Alternatively, for a more modern living experience, individuals can explore condominiums in downtown Hollywood, where prices begin at approximately $250,000. Essentially, Hollywood promises a retirement life that marries glamour with peace, supported by a rich tapestry of housing options and a lively community spirit.
Sunny Isles Beach
Sunny Isles Beach is fondly known as the City of Sun and Sea. The city enjoys a reputation for its low crime rates and proactive community safety programs, providing a secure ambiance for its residents, including retirees. Seniors can take advantage of pristine beaches and dedicated recreational facilities that cater specifically to their needs, offering an abundance of leisure opportunities from morning walks on the pier to yoga classes with sea views.
When it comes to housing, the real estate landscape in the area is quite promising, featuring a mix of luxury condos and comfortable apartments to suit various budgets. Retirees relocating here with movers Sunny Isles Beach will find high-end residences with prices soaring above $1 million. Alternatively, there are also more affordable options in well-maintained older buildings. Here, prices start at around $300,000. Thus, Sunny Isles Beach stands as a premier choice, offering both tranquility and vibrant living opportunities for retirees, complemented by a wide range of housing options.
Miami Beach
Miami Beach is where vibrancy meets security, offering a lively yet safe environment for retirees. The local police have put forth commendable initiatives and safety protocols, fostering a secure atmosphere in the city. Community centers here play a pivotal role in enhancing the lifestyle of the elderly. There is a range of activities, from fitness classes to art workshops, designed to cater to their interests and hobbies.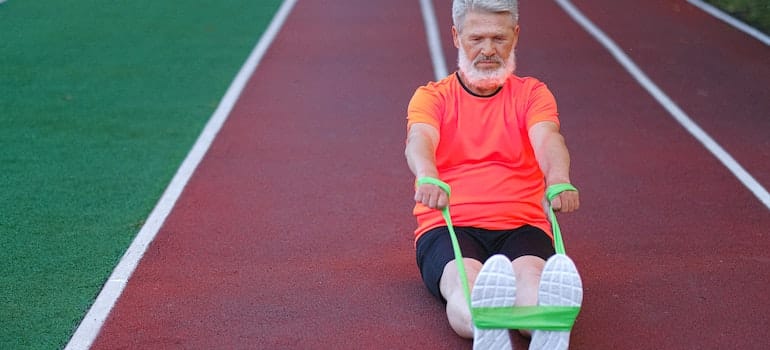 In terms of accommodation, Miami Beach offers diverse options to suit different tastes and budgets. Retirees can find luxury apartments in areas such as South Beach, with properties starting at around $500,000. For those looking for something more budget-friendly, North Beach offers great options, with prices beginning at roughly $250,000. Moreover, the region has seen a trend in retirees opting for renovated historic homes, adding a touch of elegance to their retirement years. All in all, if you opt for moving services Miami Beach providers to relocate you here, you will not make a mistake. Miami Beach promises a retirement life that is vibrant yet secure, with a range of housing options to choose from.
Fort Lauderdale
Fort Lauderdale, often referred to as "The Venice of America" due to its expansive and intricate canal system, ensures a safe and serene environment for retirees through neighborhood safety features and the implementation of positive community policing. Retirees have a host of recreational spots to choose from, including lush parks and artistic venues offering senior-friendly activities that enhance the retirement experience.
The housing market in Fort Lauderdale is dynamic, offering a myriad of options for every preference. For those relocating with one of the moving companies Fort Lauderdale FL, and interested in a luxurious lifestyle, there are waterfront properties starting at around $700,000. Meanwhile, retirees on a more conservative budget can explore lovely communities with homes starting in the mid $300,000s. Additionally, for those who prefer a maintenance-free lifestyle, there are numerous condominiums offering a range of amenities. Thus, Fort Lauderdale promises retirees a harmonious blend of safety, recreation, and comfortable living, all in the picturesque setting of the Venice of America.
Enjoy your retirement in one of the safest neighborhoods in Florida
Florida offers a harmonious blend of peace and vitality for retirees, with its numerous neighborhoods providing optimal safety, engaging recreational opportunities, and diverse housing choices. From the serene surroundings of Boca Raton to the lively atmosphere of Hollywood, each area carries a unique charm, promising safe neighborhoods for retirement in Florida. Relocating for retirement opens the door to an enriching life chapter in Florida, a state synonymous with security and joy. In sum, Florida stands as an exemplary retirement hub, brimming with opportunities for relaxation and delightful golden year experiences.