Moving from one place to another is one thing. But starting a business at a certain place is a whole other ballgame. If you want your business to be a successful ongoing investment, from which you will earn, you need to take this seriously. Finding reasons to start a business in Fort Lauderdale is not difficult. Fort Lauderdale is a quite nice place to choose. And once you set everything that you need to, the only thing left to do is hire those commercial movers Fort Lauderdale has, and get going. Of course, that is not all you have to do. There will be some serious work and paperwork to finish as well.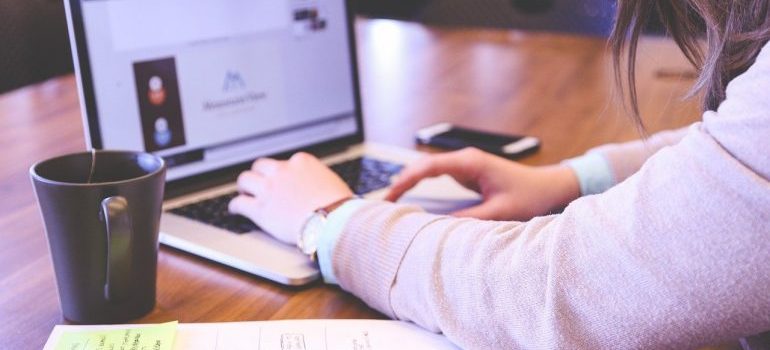 If you want to start a business in Fort Lauderdale, you first need to learn about the place
It doesn't really matter where you want to start your business or relocate it. The procedure is pretty much the same for every place you can possibly choose. The first step you must take when you plan to start a business in Fort Lauderdale is to explore the place as much as possible. And after you do that, you can find those movers in Fort Lauderdale that you will need for this relocation. So you should definitely start from there. Fort Lauderdale is located in Florida, as you probably already know. It is also Florida's 10th biggest city.
People that live there say that this place has an urban are feel. And when it comes to real estate, in Fort Lauderdale the majority of people are owners of homes. But the difference between owners and renters is not great. The median home value in this place is $334,000, while the median rent is $1,293. This location is one of the best ones for young professionals. So this kind of gives you an answer to your question. The downside is that the crime and safety are not at the best level. But there are still solutions, so don't worry much about it. The median household income is $59,450. Which is not the best, but when you are your boss, it is quite different.
There are quite a few benefits and things that can give your business a bright future
Learning more facts about a certain place can already reveal quite much. From your research, you will already be able to understand if Fort Lauderdale is the place you are shooting for or not. And definitely, the answer is yes. This place is full of perspectives when it comes to owning a business. And not only locals will be your clients. There are thousands of tourists that are in this place annually. And of course, road trippers and people on a field trip, and so on. Many young professionals hire City Movers to relocate here for their business expansion. Well, this tells you everything you need to know so you can decide. There is no mistake in choosing this place.
Before you hop on to finding the best long-distance movers Ft Lauderdale, or even local ones, you need to know more things. To make sure you want to completely accept this option and start working on it, you need some approvals. Taking care of your documentation is quite an important step as well. On this one, everything else depends. So, discover what you need to finish and do, in addition, to starting your business somewhere new.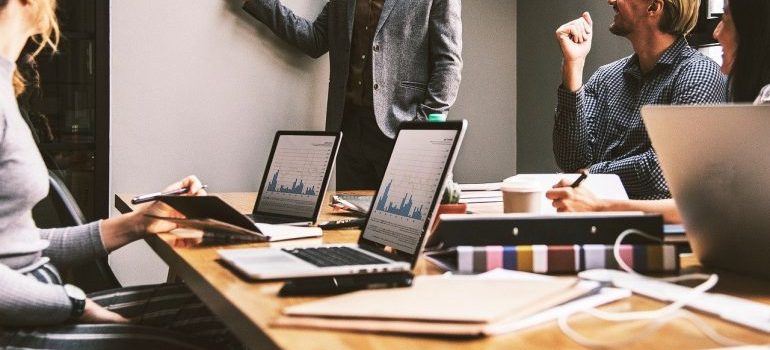 To start a business in Fort Lauderdale, you need to follow a few steps
First of all, don't let this procedure scare you away. No matter which place, city, or state you choose, it will be the same. It is better to understand and learn these steps now, while you are still on time. This can actually help you with the business itself in the future. You will have to follow these steps before you can have permission for your business:
You should firstly develop a business plan.
After that, you will need to select a structure for your business.
Don't forget to register a DBA business name.
The step you mustn't forget is to get your business license. You won't be able to do anything without one.
And last but not least, you must obtain permits and licenses.
When you have all these steps sorted out, you will be ready to go. Only after this, you can start looking for moving services Fort Lauderdale that you will need for this relocation. Basically, it is all about starting those business licenses, tax IDs, forming LLC, incorporation, partnerships, and so on. If you are into business at all, you will find these things easy to understand. If not, the best solution is to find someone that can help you out.
Once you finish with the paperwork, the only thing that is left to do is relocation
Relocation to Fort Lauderdale is one of the last steps when you are transferring and starting your business somewhere. Normally it is not as complicated as it may sound. But only if you do it properly. So, the first thing to know, is that you can't do it on your own, at any cost. If you make such a mistake, not only you will be paying much more than usual, but you will also bring yourself and your business at the risk. You might break, or lose some important business equipment. So, definitely, the best solution is to find a proper moving company that can deal with this. There are various options on the market, so try to find something affordable, reliable, and with a proper license.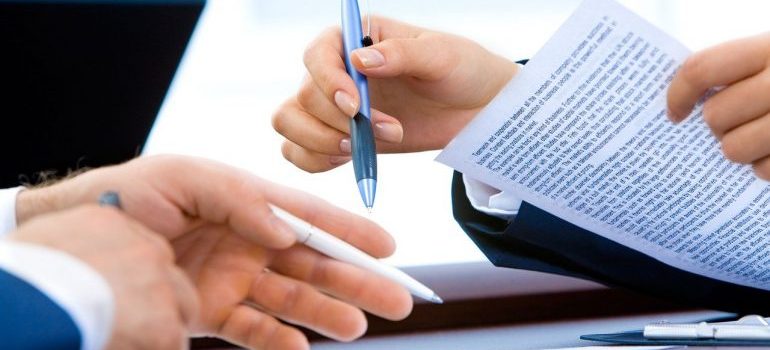 Be careful how you pack your office equipment
The difference between a household relocation and a business one is the way how you pack. You can do it on your own, of course, but starting a business in Fort Lauderdale probably means that you will have some serious and valuable equipment to transfer. And you shouldn't take any risks in breaking these things. You can pack small desk items on your own. But leave the main things to professionals.