Known for its stunning beaches and high-end lifestyle, Fort Lauderdale is a haven for those seeking the finer things in life. If you relocate with Florida movers here, you'll find some of the most exquisite resorts and rejuvenating spas that Florida has to offer. But the luxury doesn't stop at the city limits. We'll also take you on a grand tour of nearby gems like Deerfield Beach, Hallandale Beach, and several others, each boasting its own array of lavish retreats. So sit back, relax, and let us guide you through the best upscale resorts and spas near Fort Lauderdale. Your journey into ultimate relaxation and indulgence starts here.
The lavish lifestyle of Fort Lauderdale
Fort Lauderdale is not just any travel destination. It's a playground for the elite, where luxury is the norm. Imagine strolling down streets lined with high-end boutiques, dining in gourmet restaurants, and enjoying waterfront views that rival a postcard. The city's reputation for affluence is well-earned and widely recognized. Celebrities and high-profile individuals often make a pitstop here, further solidifying its status as a luxurious getaway.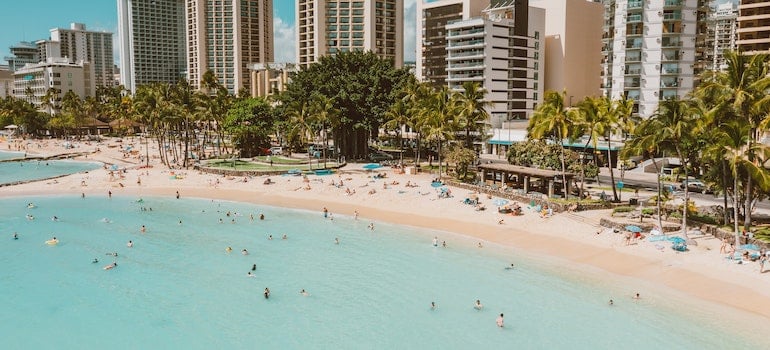 What's more, Fort Lauderdale has evolved into a hub for luxury travel, drawing more and more people to use the services of movers Fort Lauderdale and relocate here. But visitors from all corners of the globe as well. Whether it's the allure of yachts dotting the coastline or the world-class resorts that promise unparalleled comfort, the city offers an elevated travel experience that few other places can match. If you're looking to indulge and enjoy life's finer aspects, Fort Lauderdale should be at the top of your list.
Top-rated upscale resorts and spas in Fort Lauderdale
If you're planning a trip to Fort Lauderdale and luxury is what you seek, you're in the right place. Here, you'll find a variety of upscale resorts and spas designed to pamper you. Let's explore some standout options:
The Ritz-Carlton, Fort Lauderdale: Picture yourself waking up to breathtaking ocean views from the comfort of a plush bed. The Ritz-Carlton makes this dream a reality. It also elevates your stay with marble-finished bathrooms, and the luxury doesn't end there. A sky-high heated pool awaits, offering unbeatable views and relaxation.
The W Fort Lauderdale: This is where modern design elements meet unparalleled comfort. At this resort, you can take a dip in the rooftop pool while enjoying panoramic ocean views. The rooms aren't just rooms. They're tech-savvy spaces designed for ultimate convenience and luxury.
The Heavenly Spa by Westin: This spa is an oasis of calm where soothing music and aromatic scents welcome you. Here, you can indulge in treatments like hot stone massages and organic facials that make you feel rejuvenated.
Upscale resorts and spas near Fort Lauderdale
As already mentioned, in Fort Lauderdale, luxury is not confined to the city limits. While the city itself is a haven for opulent resorts and spas, the surrounding areas also offer their own versions of extravagance. Nearby destinations like Deerfield Beach, Hallandale Beach, and others boast upscale resorts and rejuvenating spas that match the grandeur of those found in Fort Lauderdale. So, whether you're staying in the city or venturing a little further out, rest assured that luxury is never far away.
Magnificence in Deerfield Beach
If you're looking to extend your luxury experience beyond Fort Lauderdale, consider Deerfield Beach as your next upscale destination. One resort that stands out is the Royal Blues Hotel. Offering oceanfront rooms with state-of-the-art amenities, you can expect to pay around $400 per night for this slice of luxury. Here, you'll be treated to breathtaking views and top-notch service. Now, for those of you who love to be pampered, the Buddha Spa is a sanctuary you won't want to miss. It offers a range of services, from Thai massages to luxurious facials, all in a setting that radiates calm and opulence. It's an experience designed to rejuvenate both body and spirit.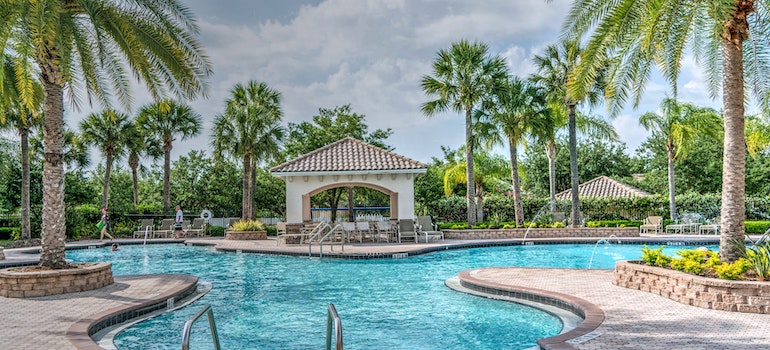 Deerfield Beach is more than just an alternative to Fort Lauderdale. It's a destination that holds its own when it comes to luxury. With its pristine beaches and high-end offerings, it has become an increasingly popular choice for discerning travelers. But it also became a destination where many people decide to relocate with local movers Deerfield Beach, and start the new chapter. So, why not give it a try on your next luxury getaway?
Luxury finds in Hallandale Beach
Hallandale Beach is another gem worth exploring if you're seeking luxury near Fort Lauderdale. The Diplomat Beach Resort is an example of pure opulence, where rooms can start at around $350 per night. With its oceanfront views, sumptuous dining options, and impeccable service, you'll feel like royalty during your stay. For a rejuvenating experience, head to the Eména Spa located within the resort. You'll find a range of services, including organic facials and Swedish massages, all set in an environment that embodies luxury and relaxation.
Interestingly, Hallandale Beach has a unique blend of urban sophistication and natural beauty. It offers not only luxurious places to stay and unwind but also a rich array of activities, whether you're into horse racing or want to explore the local art scene. If you're planning to move around to explore the area, you might find local movers Hallandale Beach useful for their convenient services. So go ahead and indulge in the luxury that Hallandale Beach has to offer.
An upscale retreat in Pembroke Pines
If you're seeking a luxury retreat with a more suburban feel, Pembroke Pines offers just that without sacrificing opulence. Consider staying at the Grand Palms Hotel, Spa, and Golf Resort, where nightly rates start at around $200. Here, you'll find well-appointed rooms and the added luxury of a world-class golf course. For some pampering, the on-site Bella Vida Mediterranean Spa offers treatments that include aromatherapy massages and hydrating facials, all in a serene atmosphere that elevates your relaxation to a whole new level.
Pembroke Pines presents several advantages for luxury travelers. It's less crowded than Fort Lauderdale but still offers easy access to beaches and upscale shopping. Also, if you're looking to explore or move items during your stay, local movers Pembroke Pines offer convenient services tailored to your needs. With its unique blend of tranquility and luxury amenities, Pembroke Pines has carved out its own niche for travelers in search of upscale experiences.
Sunrise, FL: Luxury meets serenity
For those who desire both luxury and serenity, Sunrise, FL, is an excellent choice. Consider booking a stay at the Sawgrass Grand Hotel, where nightly rates start at approximately $150. This hotel features spacious rooms, a scenic outdoor pool, and a fitness center to meet your wellness needs. When it comes to pampering, Serenity Spa at Sawgrass doesn't disappoint. You can choose from a variety of treatments like Swedish massages and facials, all in an ambiance designed to evoke peace and relaxation.
Sunrise offers a tranquil atmosphere unlike any other, blending suburban calm with touches of luxury. The city is perfect for travelers who wish to escape the hustle and bustle while still enjoying high-end amenities. But also for those who want to use the services of local movers Sunrise FL, and relocate here. In Sunrise, you get to experience the best of both worlds—luxury and serenity.
The elegance of Weston, FL
Weston, FL, should be at the top of your list. The Bonaventure Resort & Spa is one example, offering nightly rates starting at around $250. You'll be greeted with tastefully designed rooms, multiple fine dining options, and even a PGA championship golf course. For an exquisite spa experience, the Alaya Spa within the resort is your sanctuary. It offers a menu of treatments that range from deep tissue massages to anti-aging facials, all set in an ambiance that screams luxury and relaxation.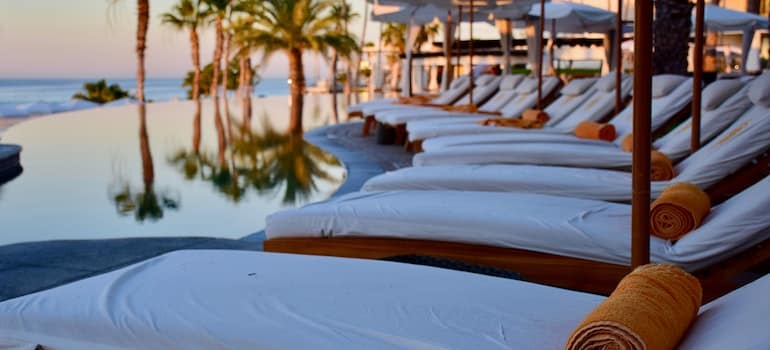 Weston combines its lush landscapes and scenic lakes with a penchant for luxury, making it a compelling destination for discerning travelers. If you're planning to move or require transportation of items during your stay, local movers Weston FL, are at your service. Here, you'll experience the sheer joy of being surrounded by natural beauty without sacrificing an ounce of luxury.
Indulge in Coral Springs
If you're eyeing Coral Springs as your next luxury escape, you're onto something special. The Fort Lauderdale Marriott Coral Springs Hotel is an elegant option where nightly rates start at about $200. Here, you'll enjoy modern rooms with cozy bedding, an on-site golf course, and a swimming pool to unwind. To elevate your relaxation, the Heavenly Spa located within the hotel offers a serene environment. You can indulge in treatments such as seaweed wraps and aromatherapy massages, truly making your stay a rejuvenating one.
Coral Springs is steadily becoming a hotspot for luxury travelers, offering a delightful mix of tranquility and urban amenities. The city itself is known for its well-maintained public spaces and quality dining options. So go ahead and discover why Coral Springs is an emerging favorite among those who appreciate the finer things in life. And who knows? You might decide to fire movers Coral Springs and make this place your permanent home.
Oakland Park, FL: A hidden gem
Oakland Park, FL, may not be the first name that comes to mind when you think of luxury, but it's a hidden gem worth exploring. Consider spending your nights at the Blue Ocean Guesthouse, where rates start at around $150. The guesthouse offers a cozy, intimate atmosphere, featuring amenities like an outdoor pool and a lush garden to relax in. For those in need of some pampering, Lifestream Spa & Boutique is a must-visit. The spa specializes in treatments like hot stone massages and rejuvenating facials, all delivered in a tranquil and luxurious setting.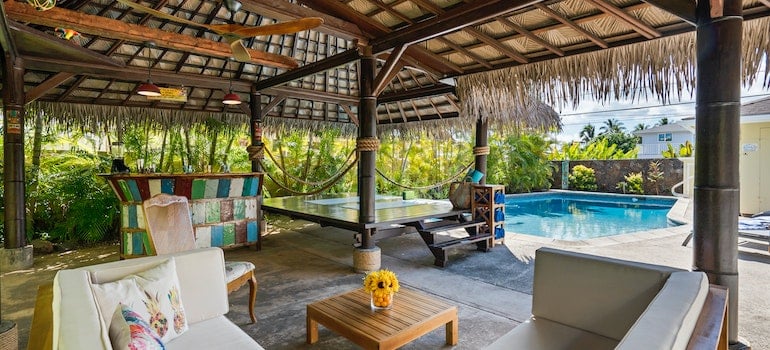 Oakland Park offers less crowded yet equally luxurious options for the discerning traveler. Its advantage lies in its subtler ambiance, giving you a break from the bustling luxury hubs while still offering top-tier amenities. As movers Oakland Park FL, can confirm, Oakland Park is truly an understated locale where you can indulge in luxury without the crowds.
How to book one of the upscale resorts and spas near Fort Lauderdale?
Booking reservations for your upscale experience near Fort Lauderdale is usually a straightforward process. Most luxury resorts and spas offer online booking options through their websites, or you can use reputable travel platforms. To ensure you get the amenities and room type you desire, it's advisable to book well in advance, especially for popular places and peak seasons. Speaking of timing, the best period for an upscale experience is from December to April, when the weather is at its finest—warm but not oppressively hot. This is the high season, so you'll be in good company with other luxury travelers. Remember, rates may be higher during this time, but the exceptional service and weather make it worth the cost.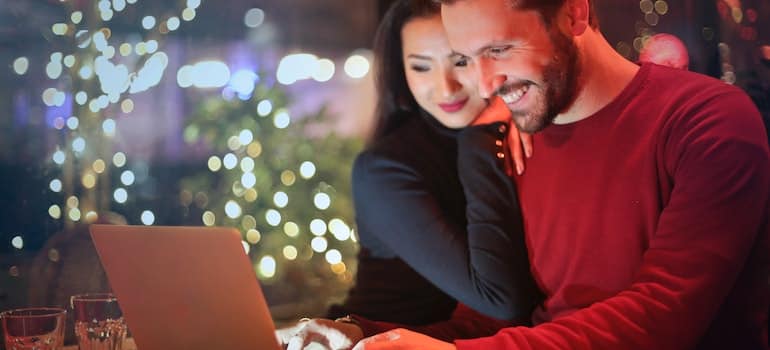 Pick the resort and enjoy the amenities it has to offer
Choosing the right upscale resorts and spas near Fort Lauderdale is the key to unlocking a memorable, luxurious experience. Whether you're enticed by a beachfront oasis or a serene hideaway in the suburbs, the options are as diverse as they are upscale. Once you've made your pick, all that's left is to revel in the exceptional amenities your resort has to offer. From invigorating spa treatments to world-class dining and scenic pools, your chosen resort is more than just a place to sleep—it's a haven of relaxation and indulgence. So go ahead, make your choice, and prepare to enjoy every opulent detail, knowing you've selected a place that aligns perfectly with your taste for the finer things in life.