Deciding to move and finding the right help for this process can be really stressful and full of anxiety. That is why when you bring the decision that it has come time to move, you should be very careful when you chose the moving company. There are too many things that need to be taken into consideration. And each and every single one of them is important. If you have some doubt, you should look at this guide and see how to find and what to expect from your residential movers in Florida. To start, you can contact City Movers and get all the information you need to gain one of the best moving experiences ever.
Start with finding a good and reliable help
When choosing the moving company you will put your trust in, you should search for three things.
The number one thing you should look for in a moving company is whether it can offer you insurance. The insurance the company will give you benefits both of you. Your items will be safe and you will be secured if something happens during the transportation of your items. You can even search for some additional insurance if you own some valuable items or antiques.
The second thing the company must have is a license. It is important to sech for a licensed company because nowadays, there have been many fraudulent moving companies. In order to avoid them, there are some tips and tricks you can look for.
The third and maybe the critical detail about some companies is to check the references. The more and the various references the company has it is most likely that the company is reliable and reputable. They will show you what n you expect when you move to Miami and how reliable the company is.
Of course, if you have enough time, you can always ask people who have moved with moving companies Coral Gables has. You will have a more vivid picture of what can you expect from the movers and how to prepare for some disruptions and obstacles.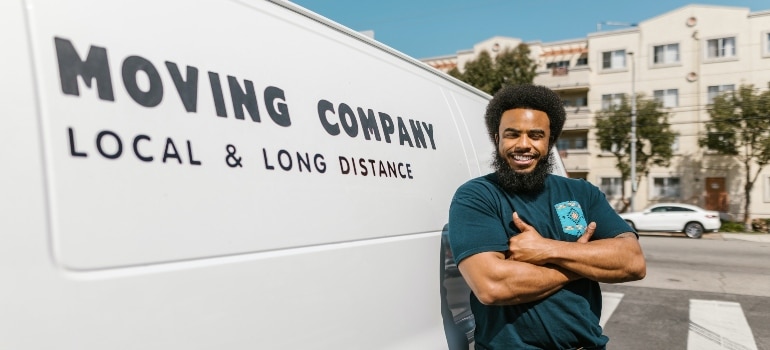 How to avoid fraudulent moving company
As we have mentioned before, when you are looking for a moving company you should pay attention to some red flags. One of the biggest red flags when looking for a company to hire is the contract that has been given. If you have been given a blank page, it is most likely that the moving company is fraudulent. You should never sign any blank pages.
The other thing you should avoid is hiring companies that have no references or a website. Reputable and reliable companies have a page and you can always contact them. If the company is not offering you details about them and the number you can reach them, it is most likely that the company is fraudulent.
One of the things that every reliable and moving company should provide you with is moving companies Miami prices. You should be able to know how much will your moving cost. If the company cannot give you the exact amount and you are not able to determine your moving budget, try to avoid this company. Fraudulent moving companies will not give you the exact price. Plus, they would want you to pay for the whole relocation in advance. Do not do it.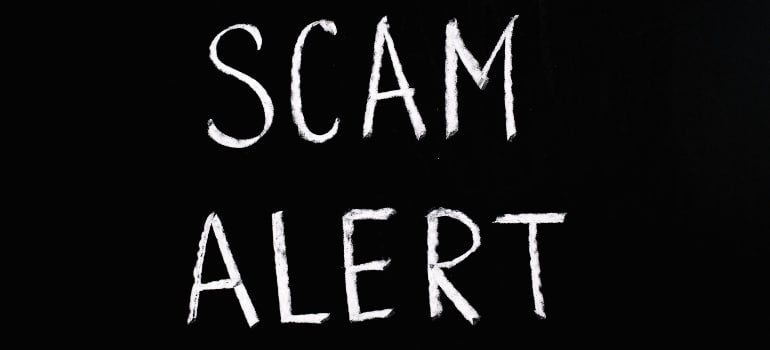 What to expect from your residential movers in Florida?
There are many great things about residential movers in Florida. One of them is that they are arriving on time. Good movers, such as movers Kendall FL has will show p at your home at the time you have already agreed on. There are some obstacles that might happen, like traffic jams, accidents, etc. Remember that these are the circumstances that are not under the control of you or the movers. But no matter what happens so that they do not make it on time, you should know that the professionals will do their best and give their best to come to your door at the time you have agreed on.
You can expect that the moving truck they come with has a company name on it and it will be big enough for all of your items. Therefore, one thing you need to do to make the movers do their job is to get them a great and big enough parking spot so that the moving truck can easily be parked. The driver will introduce himself and give you all the documents that are necessary. Make sure you have read them carefully. There should be written the details about the moving process, such as the terms of the moving contract and everything you have previously agreed on.
Movers will take inventory
No matter if you have done this before the movers Deerfield Beach came, they will definitely take the inventory. You should use this chance to go with them through your items. Plus you will be sure that everything is packed and listed on the piece of paper. Definitely expect from your residential movers in Florida to list down and write the exact number on the items you have and you are relocating.
One of the valuable pieces of advice is that you should inform them about some specialized shaped items. While the movers are taking an inventory and you go with them. And of course, inform about the items that are fragile, breakable, and have a great value. This is good for movers to know, especially if you have done the packing by yourself. They will have a more vivid picture of how to load the moving truck and how to extra secure the items that are in need.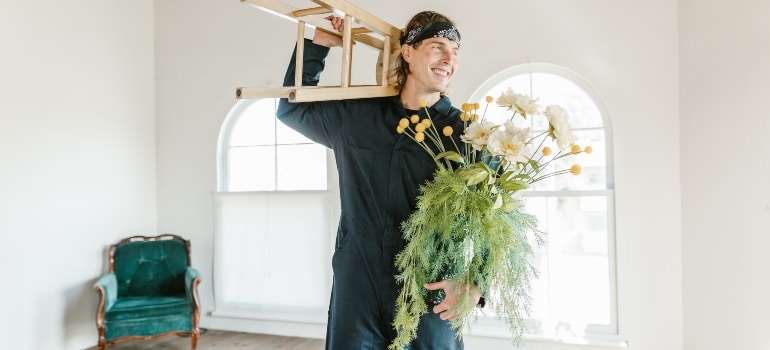 Is protecting your home one of the things you should expect from your residential movers in Florida?
If the movers are professionals, they will take some measurements to prevent your property from damage, scratches, accidents, and injuries. There are tons of moving supplies and things that can be used to protect your home. Some of them are carpet protectors, and plywood sheets, and one of the most used ones is moving blankets. With these, you can protect almost everything around the house. On top of that, the moving company will bring tools and supplies. Those are moving dollies, furniture pads, floor runners, and other tools to protect your home and your stuff. So one of the most important things is that you can expect that the movers will give their best to keep your home your items in the same original shape as they found them.
Packing services
If you have decided that the packing process should be done by the professionals, you have made the right call. Especially if you have no moving experience. Professionals know how to pack and prepare sensitive and large items for the relocation. Plus, it is most likely that this will be cheaper than packing and gathering all the packing supplies you need to do alone. The professionals will bring packing tape, paper, boxes, special sized boxes ad containers and they will surely know how to label the boxes. You can even give them a solution to pack room by room. This has been shown to be the most efficient way of packing.
If you hire residential movers in Florida and the packing services they are offering, you can be sure that your items will be safe and protected during the relocation. However, if you determine the moving budget and you realize you cannot afford the packing services, you can choose only packing sensitive and valuable items.
Always keep in you remind that it is more expensive to repair some of these broken items than to buy new ones. Therefore, do not hesitate to give more money than you have planned to pack those valuable and sensitive items. You will spare your head from worrying and your stuff will be relocated with zero damage. Plus, remember what we have been writing about the moving insurance. If you find a moving company that is offering one, you will have no problems letting the professionals pack them and relocate. Your items are safe, trust us.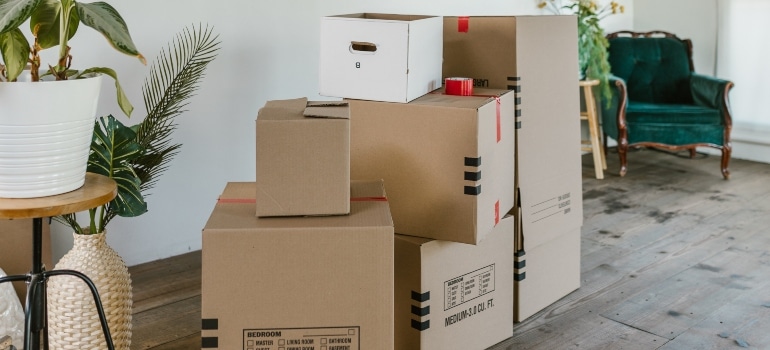 Disassembling furniture – something you should expect from your residential movers in Florida
If you have some furniture that will not fit through the door in one piece, you should not worry. When you hire some of the best movers in Florida, you should know that they will disassemble the furniture. This means that they will bring tools and everything they need to take your furniture into a pieces and then pack and relocate it. Even if you do not have enough space for all of these items, you can always search for some storage in Florida and place your furniture there. The storage will be a perfect place for you to keep your stuff until you are done with the relocation. Or even if you do not have time to unpack it later.
The way of loading a moving truck is important
So once the movers have packed and protected the items you are relocating, it is time to put them in a truck. The way they are doing it is carefully and safely. The professionals will know the exact order and the way of packing your items in the truck. Movers in Florida are known as efficient and reliable ones who will protect your items like they are their own. Therefore, you should not worry about what might happen to them during the transportation. 
One of the things residential movers in Florida do is that they place heavier items on the bottom. The rest of the items will go on top of it. The reason for this is that if something happens, the heavier items will not fall on the small ones and break them. If there is an accident, it is better for the small items to float through the moving truck than the heavier ones.
Take one last round through your home, to check that there is nothing left behind when the last labeled items are placed in the moving truck.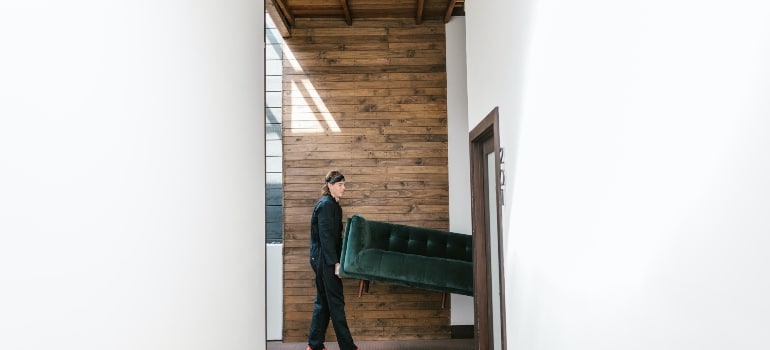 If the residential movers in Florida have done everything you expected them to do, do not forget this
Think about tipping the movers. If they have done everything you wanted and they have done it in the best way possible, make sure that you give them some kind of reward. Search how to tip the movers if you are not sure. Another thing you can do is to prepare them some refreshments. If you are moving during the summers, they could use some fresh water. Even some snacks will help them be in a great share all day long. However, if you are relocating during winter, make sure they have some coffee or tea, something that will make them warm and more relaxed.
Make sure that you know the driver's name and phone number. Give him a piece of exact information about you. He should have your phone number, the exact new address to which he is driving the truck, and some clear directions. If you hire a professional no matter how big and loaded the truck is, your items would be in your new home in the time you have arranged before.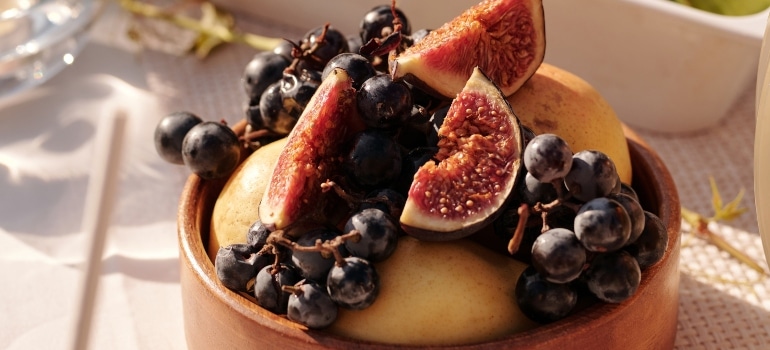 So, if you have been wondering what to expect from your residential movers in Florida, you can expect skills. experience that is rich, genuinely concerned about your items,  and some of the happy and most friendly faces you have ever seen. You will be relocated in no time and either some obstacles that can ruin your biggest day – moving day.