Relocating long-distance is an endeavor all on its own. When you need to go through it with your kids, it gets more complex. However, the good thing is that there is a solution for everything. As a matter of fact, we are going to give you a helping hand and provide you with the ultimate checklist for moving long distance with kids. This will surely be of great help because you will not forget to complete some of the most important tasks. So, read this text and start with the preparations as soon as possible.
You should always have snacks and think about entertainment
This is something that largely depends on the age of your kids. Of course, this is a piece of advice that you can modify so that it suits the needs of your children. Namely, your kids are probably used to having snacks several times a day. So, make sure you do not forget about this part and bring their favorite snacks on your moving day. In addition to this, it will be better both for them and for you if they are entertained.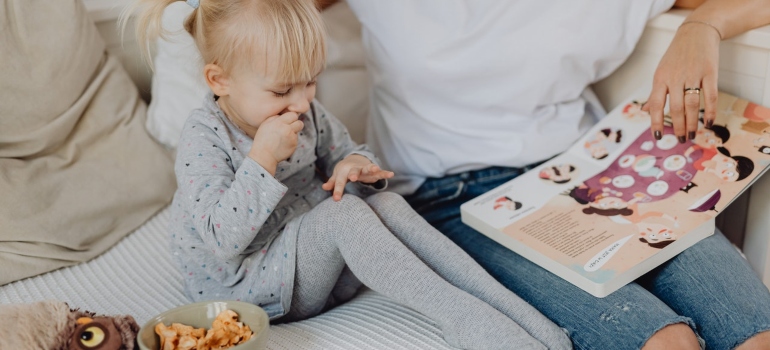 So, what you can do is bring some of their favorite games that they can play in a car or a plane. As a plan B, you can always think of some word games because you are not going to need some extra materials. Do not worry about your moving process – Miami movers have got you covered.
If possible, plan the trip when the kids are sleeping
A great number of parents who are relocating are using this trick. They usually wait until their bedtime, snuggle the kids into the car, and hit the road. Considering the fact that you will have quite a great number of hours ahead, your children will not even notice anything. This will be easier both for them and for you. There will be no need to stop every once in a while so that they can go to the toilet or get some more snacks. So, take some time during the day to take a nap and prepare for the road. Put your trust in some of the most reliable cross country movers Miami offers to help you and load your belongings on your behalf.
When moving long distance with kids, you should have a separate essentials bag for them
You have probably packed an essential bag that contains everything your family is going to need for a day or two. However, what you should also do is pack an essential bag for your kids. This bag should contain not only their clothes but also their favorite toys or games. If they are still small, they may easily get bored and this is something you already know.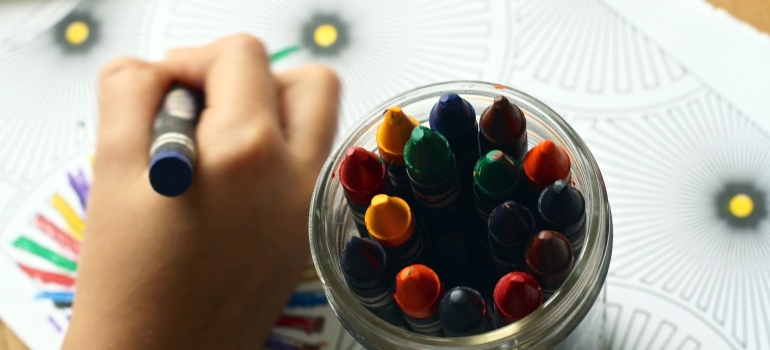 What is a good thing is that you are going to be prepared for this. They are going to have fun and you will have more time for unpacking. In addition to this, you will not be constantly afraid of whether they will hurt themselves. There is nothing to worry about – some of the most reputable long distance movers Miami offers will be there as well.
If your children are somewhat older, show them your new home in advance
In case your children are having a hard time accepting the new state of affairs, this is a solution. Namely, what you should do is, first of all, talk to them honestly. They will surely have many questions – answer them and try to be positive. Bear in mind that your children already have friends and they do not want to leave the familiar environment. In order to help them overcome this, show them your new home. Also, let them know what is going to be in your vicinity. If there is a store you think they are going to like, make sure you mention this. In case you have enough time, go and visit your new neighborhood. Do not worry about your moving tasks – City Movers got your back.
Find a new school for your kids on time
Finding a good school for your kids can take some time. So, in order to make the right choice, you should start with the search on time. Basically, once you decide that you are going to change your place of residence, make sure you start thinking about this. There are some guidelines that are highly helpful for this process. Take into consideration your kids' wants and needs and you will surely make a good decision. In fact, if your kids are old enough to make important decisions, include them in the decision-making process.
It is very important that your kids are happy with this choice. After all, they will be the ones to attend the classes in that school. Also, this will be something that will help them accept the new community more easily.
Moving long distance with kids can be somewhat demanding. However, just like with the entire moving process, good organization is the key. Even though there is going to be a great number of tasks for you to complete, you will surely do it successfully. What is important is that you start thinking about what to do and how to do it on time. Whether you are moving on short notice or not, you are going to have the help of your movers. So, let them complete the moving-related tasks and feel free to dedicate your time and energy to completing the personal ones. Before you know it, you will be enjoying the comfort of your new home and exploring the new enviroment.