A commercial move comes with a lot of unique details. And when you consider you have a move all across the US, the attention to detail needs to be even bigger. For that reason, it's not a bad idea to have top moving companies in Miami helping you follow the timeline of a cross-country commercial relocation. They will know how to assist you every step of the way. Here are just some parts of the moving process that will have an impact on the whole process.
Creating a budget and organizing will be the number one thing on the timeline of a cross country commercial relocation
Starting off with a commercial move will never be an easy task. And especially when you're relocating to a location that is far away. For that reason, it's best that you get started with a budget and a plan. Those will be the foundations for any commercial move however big or small it might be. Even much before you call the City Movers it's best that you take care of the most important details. Sometimes this can take a lot of time and dedication. That's why it's not a bad idea to start the process of budgeting and planning as soon as possible.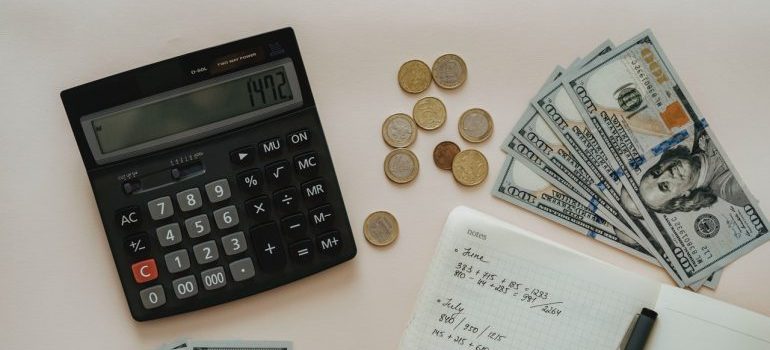 Use this opportunity to improve your office space and equipment in the best way possible
Every move is an opportunity to improve things. And why would anything be different for your office relocation? Make sure to take your time and see what was going well and what didn't in your office. This can improve things in your new one drastically and ensure you have the best space for your workers. And if you have our cross country movers Miami on the job, they can always give you some good advice. With hundreds of offices and businesses moved, they know how to improve your space as much as possible.
A timeline of a cross country commercial relocation will require you to leave some time for finding a reputable moving company
A commercial move isn't something that the company can do on its own. That's why it's best that you have the help of professionals handling every step of it. Especially when you have a move that will take you to a location that is across the US. Thankfully, by picking the commercial moving companies Miami FL you can be sure all your equipment and office furniture are in the right hands. Having the right movers will ensure that you won't lose too much productivity in the process and that the stress is reduced to a minimum. With the right company, even the most difficult of moves are made to look easy.
Find the right time to tell your customers that you're moving
Above all, you do work for your customers. That's why it's important to show care for them too. A couple of months before you officially move make sure to inform them about the situation. Of course, some of them will be sad, but make sure to let them know you care. Giving them the right information at the right time will surely make you look better in their eyes. On top of that, they will know where you find you and your products. Having good communication with your clients is a complete win-win situation.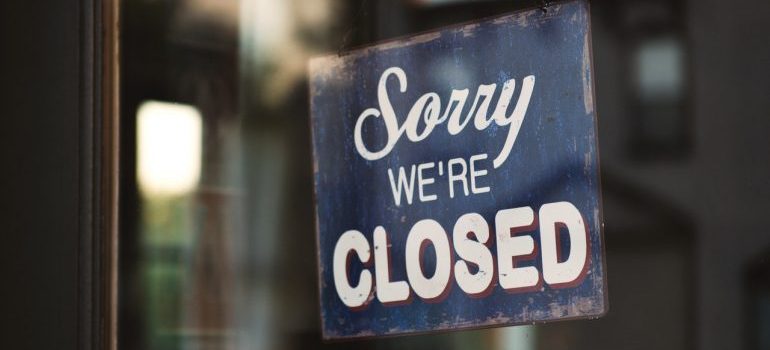 Creating an inventory won't hurt
Making sure that you have everything under control right before your commercial move will be crucial. And one of the things to do is to make an inventory. This can simplify both your packing and moving process completely. By knowing what items you have right from the start the whole moving process will be an easier and more streamlined process overall. On top of that, this can also help you when it's time to unpack in your new office as it helps you check if things are still there. Overall, making an inventory, especially for a cross-country move, will always be the right choice.
Decluttering needs to be part of the timeline of a cross country commercial relocation
Like for any move, your office also has some items that maybe don't serve a purpose anymore. That's why it's important to know what can be of use and what can't. By doing so, you will open the doors for a decluttering process that will help you move easier and smoother. Be it that you want to donate furniture or have some equipment that you can donate to schools, there are many things that you as a company can do. Downsizing and decluttering are great options as they will make the relocation process smoother and more efficient for you and the movers.
Pack all the things up and help out the movers as much as you can
Depending on what company you're using for your move, you will need to pack on your own. It's one of the last things on your timeline of a cross-country commercial relocation. Making sure that everything is packed in the best way possible will ensure that all your items and equipment arrive at your new office without any problems. Using the best quality of equipment and materials the whole process will be easy and smooth. Making sure everything is packed will speed up your moving process a lot.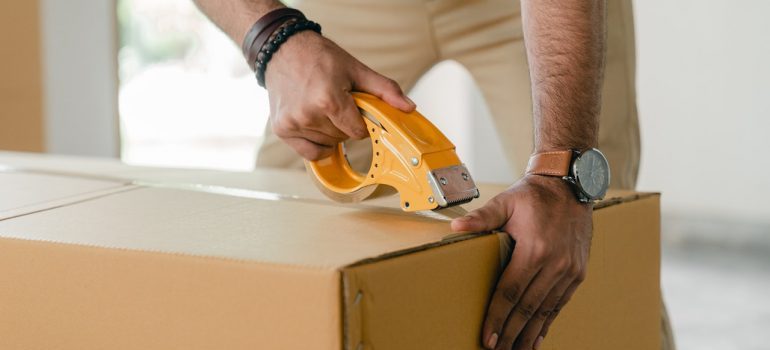 However big or small your move might be you want to organize a relocation in the smoothest way possible. We helped you with getting to know the timeline of a cross-country commercial relocation in the best way possible. With the right approach, even a move to a long-distance location will look easy. And especially when you consider that you have a professional moving company helping your business. Good luck with the move and we're sure it will go by smoothly.