Many people are moving to new places these days. It is a big trend. And people from Florida are not the exception. There are many reasons for this. Some want to find new jobs, while others are looking for a change in scenery. If you are one of the people who is thinking about using the services of one of the moving companies in Florida, continue reading. In this blog post, we will talk about ideal new hometowns for Floridians. We will explore exciting cities like New York City, Seattle, and Chicago. We will also talk about Dallas, San Francisco, and Los Angeles. Plus, we will visit another great city in California and two more fantastic places in the USA. Let's find out which city could be your new home!
The charm and hustle of New York City
For Floridians contemplating a move, New York City beckons with a wealth of opportunities and vibrant lifestyles. One of NYC's greatest attractions is its mosaic of unique neighborhoods, each boasting distinct characteristics. Picture walking through the historic streets of Greenwich Village, known for its artistic vibe and iconic brownstones. Or exploring the modern, upscale environments of Tribeca. The city is a powerhouse of opportunities with thriving industries like finance, media, and technology. Jobs in renowned organizations, from Wall Street firms to startups in Silicon Alley, open a world of prospects for career growth.
Also, people are moving from Florida to New York because of its rich cultural diversity. You will immerse yourself in a melting pot of traditions, cuisines, and festivals. You can enjoy a Broadway show, visit a museum in the Upper East Side, or discover a new favorite dish in one of the city's many ethnic neighborhoods. While Florida offers beautiful beaches, NYC is not devoid of recreational spots. Central Park, the High Line, and numerous entertainment hubs provide a perfect escape in the city itself. In comparison to Florida, NYC offers a faster-paced life with a richer urban experience, bringing together world cultures and opportunities right at your doorstep. For those dreaming of a vibrant, dynamic life, New York City could be your new home.
Seattle is one of the ideal new hometowns for Floridians
Floridians seeking a change of scenery might find their dream destination in Seattle, the Emerald City nestled between Puget Sound and Lake Washington. With its breathtaking natural beauty, Seattle offers a plethora of outdoor recreational activities, including hiking, biking, and boating, that nature enthusiasts from Florida would appreciate. Seattle stands tall as a hub for tech industries, offering promising careers in companies like Amazon and Microsoft. It also boasts renowned educational institutions, paving the way for excellent educational opportunities.
The city has a rich cultural backdrop, too, with a vibrant music, art, and theatre scene, promising diverse and enriching experiences. Unlike Florida's tropical setting, Seattle offers a blend of modernity with nature, adding a refreshing touch to city life. Floridians moving from Florida to Seattle will find a balance of work and play in a beautiful, naturally endowed setting with a pulsating cultural heartbeat.
Chicago: The windy city with a heart
Floridians eyeing a new start might find what they are looking for in Chicago. It is a city renowned for its architectural splendors and picturesque spots along Lake Michigan. The Windy City, rich in history and diverse in culture, offers a robust job market, with opportunities spanning from finance to tech and healthcare sectors, promising a strong foundation for career growth. The city is a patchwork of vibrant neighborhoods, each with its unique charm and specialties.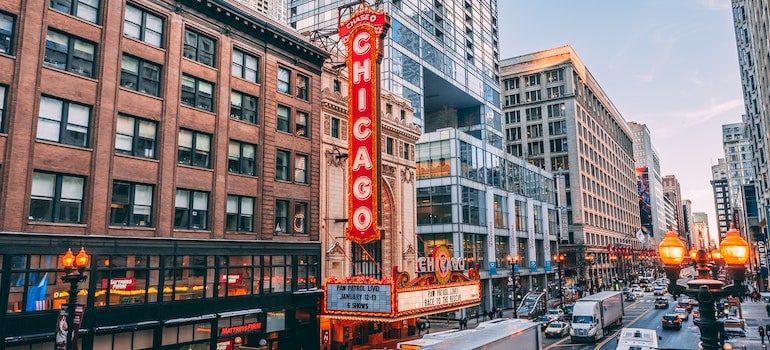 Whether it is the artistic murals in Pilsen or the vibrant nightlife in River North, there's a community for anyone moving to Chicago from Florida. Food enthusiasts from Florida will feel right at home with Chicago's diverse food scene, ranging from the famous deep-dish pizza to a myriad of multicultural cuisines, promising a gastronomic adventure. Comparatively, while Florida boasts sunny beaches, Chicago offers a different kind of beauty with its scenic parks and architectural wonders, offering a fresh perspective for Floridians seeking a change with a heartwarming touch of community and culture.
Dallas is the Texan gem with opportunities galore
For Floridians dreaming of a fresh start with a balance of affordability and opportunities, Dallas stands as a promising destination. The city offers a lower cost of living compared to many other major US cities, allowing for a comfortable lifestyle for people moving to Texas from Florida. But Dallas is not just affordable. It's a city on the rise with booming industries, including technology, healthcare, and finance, presenting ample job prospects for newcomers. Moreover, the city is home to family-friendly neighborhoods and communities offering a warm, welcoming environment to settle down with loved ones.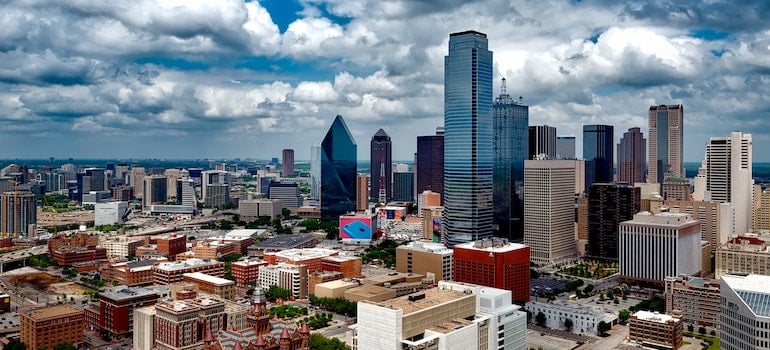 The recreational opportunities in Dallas are vast, making it one of the ideal new hometowns for Floridians. From enjoying a day out at the Dallas Arboretum and Botanical Garden to exploring the vibrant arts district, there is no end to the adventures awaiting in this Texan gem. Comparing it with Florida, Dallas offers a rich blend of modern city life with a touch of Texan culture, offering Floridians an enticing mix of the familiar and the new, making it a destination well worth considering for a fulfilling, affordable, and vibrant new start.
Austin, another Texan city Floridians love
In recent times, Austin has risen as a sought-after destination for Floridians seeking new horizons. This Texan city stands as a beacon of opportunity, particularly in the tech industry, which is witnessing exponential growth. Austin hosts numerous esteemed tech companies, offering plentiful job prospects to newcomers. But Austin isn't just about work. It is a city rich in culture, hosting vibrant festivals and events that add color to the city's vibrant lifestyle. It is a haven for art aficionados and music enthusiasts alike, thanks to its active art scenes and famous music festivals.
Furthermore, the educational landscape in Austin is robust, housing renowned universities and learning institutions offering top-tier education, making it a sensible choice for families with academic aspirations. Austin also presents a world of outdoor recreational activities, offering a balanced lifestyle for Floridians used to vibrant outdoor experiences. When we compare Austin with Florida, it stands tall, offering a comparable, if not richer, mix of opportunities, cultural experiences, and recreational adventures, crafting it as an attractive option for Floridians aiming to relocate.
San Francisco is one of many Californian cities that people from Florida gladly choose
San Francisco opens its golden gates to Floridians seeking new beginnings in a city buzzing with opportunities. The tech industry here is thriving, with numerous renowned companies offering a fertile ground for career growth and innovation. Moreover, the city hosts prestigious universities and educational institutions, promising excellent educational prospects for both young and adult learners. San Francisco is a kaleidoscope of diverse cultures, providing a rich tapestry of experiences that can be both enlightening and enriching. The city's vibrant arts scene, coupled with a myriad of cultural festivals, promises a life full of color and excitement.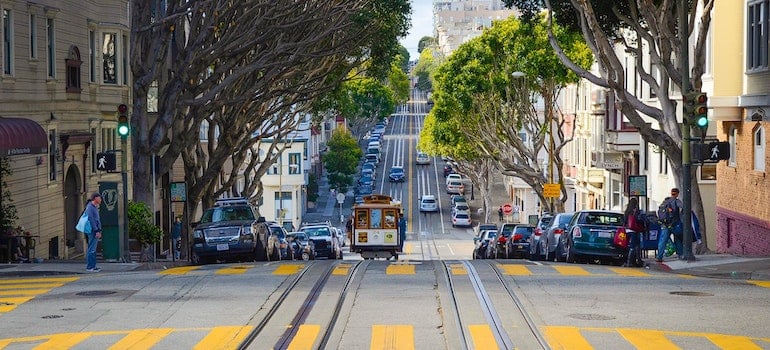 Nature lovers from Florida, especially the ones moving from Miami to San Francisco, will appreciate San Francisco's breathtaking natural beauty. There are a number of outdoor activities to indulge in, from biking in the Golden Gate Park to hiking in the picturesque Marin Headlands. Comparatively, while Florida is known for its beautiful beaches, San Francisco offers a unique blend of city life with close proximity to both beaches and mountains, providing a diverse backdrop for a range of outdoor experiences. Floridians can look forward to a life full of opportunities, cultural richness, and natural beauty in the heart of San Francisco, making it an ideal choice for a new hometown.
Los Angeles: The city of angels and dreams
Recently, many people have been moving from Miami to Los Angeles. And not only from Miami but from the other parts of Florida as well. There is a good reason for that. First off, Los Angeles is the heart of the entertainment industry. People seeking to make a mark in movies, music, or television see this city as the ultimate destination. You have a much better chance of bumping into a celebrity in LA compared to Florida! The second reason is the breathtaking natural beauty. Just like Florida, Los Angeles offers stunning beaches and many outdoor activities. People can enjoy surfing, hiking, and biking in the beautiful parks of the city. This gives Florida folks a familiar yet upgraded experience of outdoor life.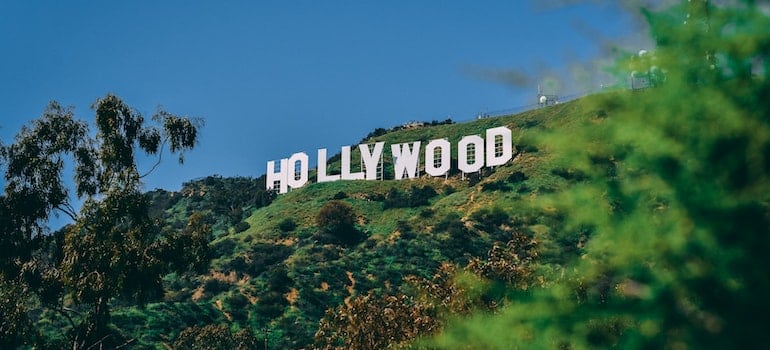 Next up, we have the rich cultural diversity of Los Angeles. The city is home to vibrant neighborhoods, each offering a unique cultural flavor. This gives people a chance to explore a colorful spectrum of traditions, food, and festivals, enhancing their lifestyle manifold. Furthermore, education is a big pull. Los Angeles houses a vast range of educational opportunities, promising a bright future for students moving from Florida. In comparison to Florida, Los Angeles provides a wider spectrum of opportunities and experiences. Whether it is the career opportunities in the entertainment industry, the educational institutions, or the rich cultural experiences, Los Angeles holds a charm that is drawing Floridians to build a life full of dreams and vibrant colors in the City of Angels.
San Diego is California's hidden treasure for Floridians
The reason why Floridians are moving from Florida to California, especially San Diego, is because both Florida and San Diego are blessed with gorgeous beaches, but San Diego takes it up a notch with its picture-perfect sunsets and fun surfing spots. It's a paradise for anyone who loves the outdoor life. Secondly, San Diego has a booming job market. It is a hub for many growing industries like biotechnology, healthcare, and defense. This means more job opportunities and the chance to work in some really cool companies.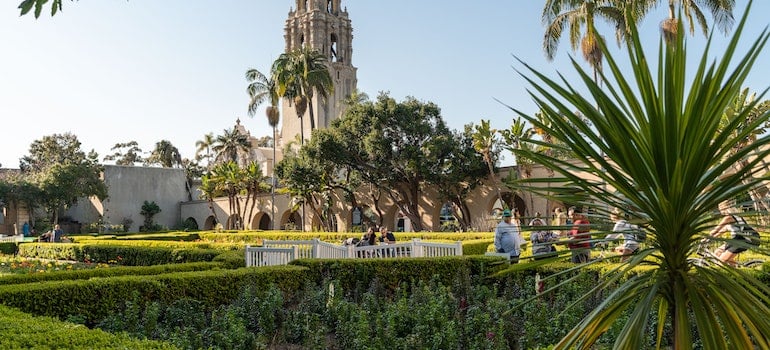 Also, families are loving the welcoming neighborhoods in San Diego. There are plenty of parks, safe streets, and good schools. It is a place where parents feel happy to raise their kids. Additionally, San Diego is filled with awesome entertainment and recreational spots. From visiting the famous San Diego Zoo to enjoying a day at Legoland, there is never a dull moment in this vibrant city. Comparing Florida and San Diego, while Florida has its own charm, San Diego seems to offer a fresh and exciting environment. It provides a perfect blend of beautiful outdoors, great job opportunities, and family-friendly spaces, making it a hot new home for people moving from Florida.
Denver is one of the ideal new hometowns for young professionals coming from Florida
Denver, known as the Mile-High City, boasts picturesque mountain views, a booming job market, a vibrant culture, and excellent educational institutions, making it a hotspot for young professionals from various regions. And it is no different for people relocating from Florida. The city of Denver is catching the attention of young professionals from Florida for several fantastic reasons:
Opportunities in thriving industries: Denver is not just about play. It is also about promising work opportunities. The city has a booming job market with thriving tech and green energy sectors. Young professionals can find not just a job but a fulfilling career here.
Vibrant culture and education: Beyond work and play, Denver offers a warm, close-knit community with a rich cultural scene. You can enjoy art shows, music events, and festivals year-round. Moreover, for those eyeing further education, the city houses reputed schools and universities.
Mountain adventures and natural beauty: Denver is almost like a playground for nature enthusiasts. Surrounded by stunning mountains, it offers countless adventures, from hiking trails to skiing opportunities, almost every weekend. It's a refreshing change for Floridians used to flat landscapes and beaches.
Comparing it to Florida, Denver brings a fresh landscape both in terms of natural beauty and budding modern industries. It promises not just a change in scenery but a vibrant, opportunity-filled future for young professionals making the move. It's no surprise that many are choosing Denver as their new home.
Pick your new hometown and start a new chapter
Making the choice to move from Florida and start a fresh chapter in a new city is a significant decision. Whether you are drawn to the vibrant opportunities in Los Angeles, the family-friendly neighborhoods in San Diego, or the adventurous landscapes in Denver, there are a number of ideal new hometowns for Floridians waiting for you. Each city offers a unique blend of professional opportunities, recreational activities, and community vibes, ready to welcome you with open arms. As you venture to carve out a new path, remember to embrace a fresh start. It's time to pick your new hometown and commence a thrilling new chapter filled with endless possibilities.