Miami, with its sunny beaches and diverse culture, is home to over 470,000 people. It's a place where modern lifestyle meets relaxation, offering a unique mix of work and play. Moving to a city like Miami is an exciting venture, but it needs careful planning. From choosing the right neighborhood to budgeting for your new life, every detail matters. In this article, we will provide you with a comprehensive guide of the factors to consider when moving in Miami. From understanding the neighborhood dynamics to finding the right Miami movers, we have got you covered in paving a path to your new beginning in this beautiful city.
Factors to consider when moving in Miami
Using the services of Florida movers and relocating to Miami is a big step and requires thorough preparation. Therefore, it is important to take into consideration various factors that will have an impact on your new life once you are in Miami:
Cost of living: Miami is known for its high living standards. Housing can range from affordable to luxury, with the average rent for a one-bedroom apartment being around $2,000 per month. Consider your budget carefully while planning your move.
Neighborhoods: Miami has a variety of neighborhoods, each with its own character. For a family-friendly environment, consider Coral Gables or Coconut Grove. Young professionals often prefer the vibrant life in Brickell.
Education: If you have children, researching schools is a priority. Miami-Dade County Public Schools is the largest school district in Florida, offering a range of educational opportunities, including highly-rated magnet and charter schools.
Job market: The job market in Miami is diverse, with opportunities in the tourism, finance, and healthcare sectors. The average salary in Miami is around $70,000 per year, but this can vary greatly depending on your field and experience.
Weather: Miami offers a tropical monsoon climate, meaning warm, humid summers and short, warm winters. Be prepared for hurricane season, which runs from June to November.
Transportation: While many residents own cars, the city also has a public transportation system that includes Metrorail and Metrobus. A single trip costs $2.25, making it an affordable option for daily commute.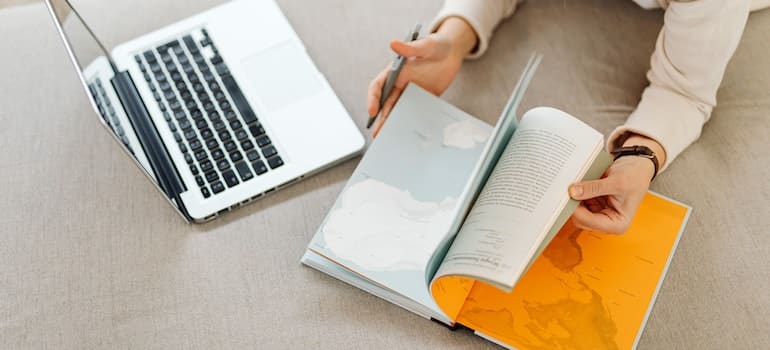 The moving process is another important factor to take into consideration
Relocating to a vibrant and diverse city like Miami is an exciting endeavor, yet it comes with its own set of challenges that necessitate meticulous planning. The moving process is indeed a cornerstone in this transition phase. Whether you are relocating your office with one of the commercial moving companies Miami FL, or you are relocating your home, it is advisable to begin with a clear inventory of your belongings. Distinguishing between what to take along and what to discard. This not only helps in organizing your packing but can significantly reduce the costs associated with moving large volumes of goods. Securing a reliable moving company is another critical step. Aim to hire a service that is known for its professionalism and has favorable reviews from previous clients. This will ensure the safe handling and transit of your valuables.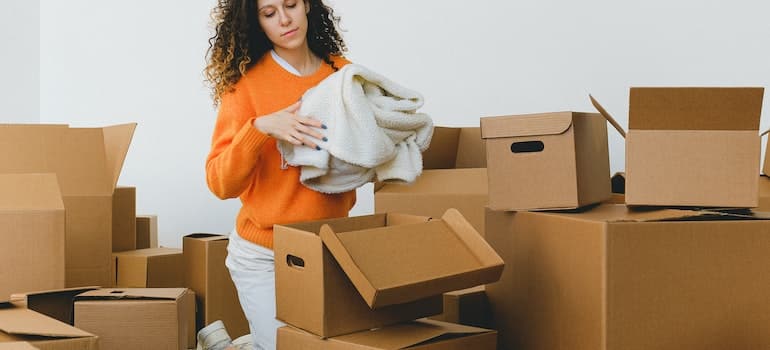 Upon arriving in Miami, familiarize yourself with the new surroundings before the moving truck arrives. Identifying the nearest grocery stores, banks, and other essential facilities will help in settling down more comfortably. Lastly, take into consideration the weather on your moving day. Miami is known for its tropical climate, which means it can get quite hot. Dress appropriately and stay hydrated to make your moving day as smooth as possible. By giving due attention to each of these elements, you set the stage for a successful and stress-free relocation to the beautiful city of Miami.
Moving costs related to moving in Miami
Relocating to Miami involves various expenses that you need to prepare for. On average, local moves within Florida can cost between $800 and $2000, depending on the volume of items and the distance between locations. If you are moving from another state, the costs can significantly increase, ranging from $2000 to $5000, or even more, grounded on similar factors. To budget appropriately for your move, it is wise to start by obtaining quotes from several Miami moving service providers, giving you a realistic estimate to work from. Following this, consider additional costs like packing materials, transportation fees, and any potential storage costs. Remember, early planning can not only help you budget accurately but can also open up opportunities for cost-saving. Moreover, setting aside a contingency fund for unexpected expenses can provide a safety net, ensuring a smoother transition to your new home in Miami.
Why is the moving company an important factor in the relocation process?
Selecting experienced Miami residential movers is a pivotal step in the relocation process to Miami. A reliable moving service ensures the safe and efficient transportation of your belongings, alleviating much of the stress associated with moving. To find the perfect fit, start with thorough research. Look for companies that have stellar reviews and testimonials from previous clients. Don't hesitate to ask for recommendations from friends or family who have recently moved. Furthermore, always ensure the moving company is licensed and insured to protect your possessions during the transition. Remember, a good moving company is not just about moving items; it's about offering peace of mind during an important life change. Taking the time to find the right team can pave the way for a smooth and successful relocation to Miami.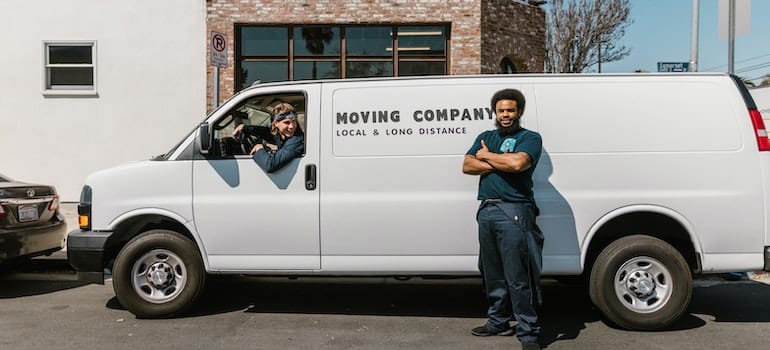 Have a smooth and stress-free relocation to Miami
Transitioning to a new life in the city of Miami should be a joyful and exciting experience. By carefully planning each phase of your move, including financial preparation, selecting a suitable neighborhood, and choosing a reliable moving company, you can avoid potential hurdles. Also, one of the factors to consider when moving in Miami is its unique lifestyle and weather. Equip yourself with knowledge and move forward with confidence. Have a smooth and stress-free relocation to Miami, where new opportunities and vibrant experiences await you.