In case you want to make your moving process simple, all you should do is put your trust in City Movers. We always tailor our services according to our clients' needs as we believe this is the best recipe for success. Naturally, when we add to this the fact that our professionals are not only dedicated but also caring, we get a satisfied client. One thing is certain when our company is in question – we can provide you with the highest quality moving services in Tampa. As you can see, the only thing left for you to do is get in touch with us as soon as you decide to relocate.
You are going to experience a properly organized moving process
What is important to us is that you provide us with all of the relevant pieces of information on time. It does not matter whether you are relocating locally, long-distance, or interstate, this is of vital importance. The reason why we need this is simple – we want to organize your moving process thoroughly. Feel free to share with us all of the details you think are an important factor. Once we take everything into consideration, it will be easier to make a suitable moving plan. When your moving day comes, you will see that there will be no dead ends and that everything will go in the right direction. Naturally, there will be no disruptions or delays as well.
Our company can provide you with professional moving services in Tampa
One of the main reasons why you should carefully choose your moving partner is to make sure you are going to get moving services of premium quality. Should you put your trust in City Movers, this is going to be the case. In order to be more precise, here is the list of Tampa moving services our professionals can offer you:
residential moving,
furniture moving,
packing services.
As you can see, the list is quite long. This means that our one and only goal is to be by your side every step of the way and help you in every way possible. Feel free to contact us even if you have some additional questions- we are here for you.
Professionalism and dedication are important to our movers
From the first day that we have entered the world of relocation, our Tampa movers have done their best in every field. It has been five years since then and we can proudly say that we have perfected our moving skills. This is something you can see for yourself – just read our moving reviews. Our clients were thoughtful and they showed how much they appreciated our help during their moving processes.
By reading these reviews, you will have a chance to learn more about our dedication. We are aware of the fact that relocation brings a great change in your life. Whether you're enjoying this change to happen or it's something you simply have to do, we are here to make the transition smooth. You will feel our positive energy and you can be sure that your relocation will end with a smile on your face.
Our Tampa movers will make sure your belongings remain safe
One of our main goals is relocating your belongings without damage. We have been doing this for a long period of time quite successfully. You will have nothing to worry about because you will know that we are going to look after them as if they were our own. Our ability to relocate your items safely is actually considered to be one of the best moving services Tampa can offer. By making us your moving partners, you will not have to worry about your belongings- even if they are fragile. We are going to make sure that your artwork, cutlery, antiques, and other items reach your new home in perfect condition. Whether you are moving from Tampa, FL and you are relocating locally, we got you covered.
The moving process is simple when you rely on our moving services in Tampa
When a professional is handling your relocation, achieving success is that much easier. This is a highly complex process and the last thing you want is for some unexpected and unwanted situations to happen. The good thing is that we are going to prevent this and make your relocation a stress-free process. It is more than important for you to remain calm in a situation of this kind.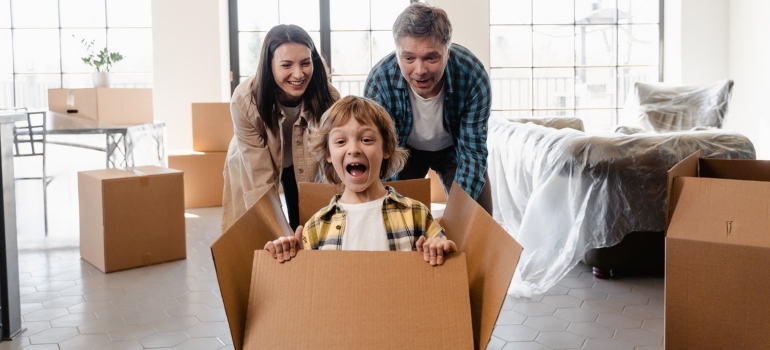 We are going to help you achieve this goal by completing some of the moving-related tasks on your behalf. You have nothing to worry about even when it comes to your moving budget. Our moving rates are competitive and this is something you can see for yourself before signing the contract. Ask for a free moving estimate and you will see that there is another reason why our clients like working with us.
Let Tampa movers give you a helping hand and enjoy your relocation
Even though the moving process is complex and demanding, you should do your best not to make it stressful and tiring. One of the ways in which you can do this is by hiring City Movers. As you have had a chance to see, we are the companies that can provide you with some of the best moving services in Tampa. In case you have some additional questions about them, do not hesitate to get in touch with us. We are always at your disposal and we are willing to provide you with all of the needed pieces of information. Wait no longer – start with the preparations for your upcoming relocation on time.