A change of address can be an overwhelming thing. There are a lot of things to organize when it comes to the transportation of your belongings and paperwork related to your new location. Still, if you add to that the fact that you have to keep your business running, the process can become even more challenging. But if you have reliable commercial movers by your side, at least you will not have to worry about your office items. Get in touch with City Movers and rest assured that with one of the most experienced commercial movers Tampa has, the relocation of your business will be a smooth and successful one.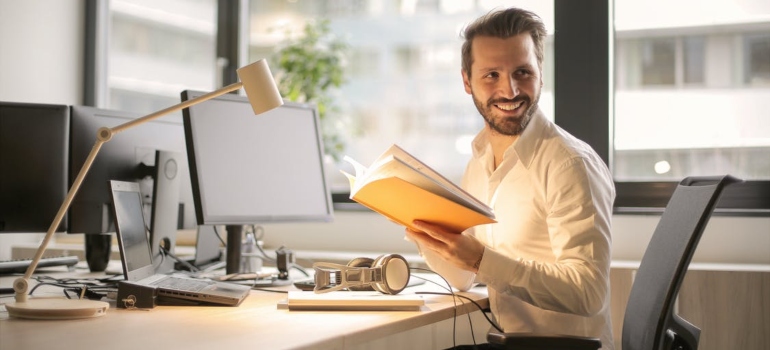 Don't let relocation affect your business operation
One of the most important things when relocating a business is to keep it running. In order not to lose important clients you should ensure that they don't get affected by the moving process. One of the best ways to do that is to have experienced commercial movers Tampa by your side. They will handle the transportation of your belongings and let you focus on your business. This way you will be able to focus on your clients and professionals will handle your office inventory.
At City Movers, we know that being constant and available to clients as well as sticking to the standards are things that keep the business running. For that reason, we will ensure that your moving process doesn't affect your work operation by providing you with excellent moving services Tampa. As a fully verified and licensed moving company you can be relaxed knowing that your office furniture is in safe hands and fully covered. Be assured that we are one of the most reliable commercial moving companies in the Tampa area.
Hire one of the most reliable commercial movers Tampa has
With over five years of experience, we have gained enough knowledge and skills to truly understand the importance of commercial moves. We know that timing is one of the factors that can play a pivotal role in your relocation process. Rest assured that with our Tampa movers you will not have to worry about delays. We are a responsible crew and we will ensure to finish the job on schedule.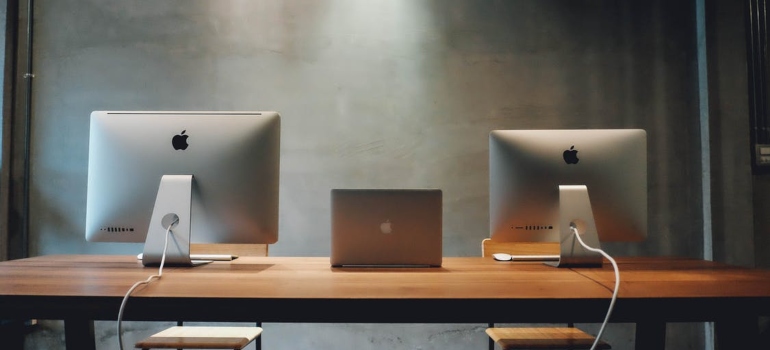 At City Movers, we understand that apart from reliability, the budget can play an important role when choosing a moving company. If you hire us you will not have to worry about any hidden and additional costs. As we are honest and fair rest assured that you will have successful relocation at an affordable price and with no cost surprises at the end of the job. Reach out to us; let one of the most reliable movers in Tampa relocate your business to your new location.
Relocate your business within Tampa but to another state as well
Regardless of the miles relocation of the business is a challenge. You will have to make sure to keep all your clients and attract new ones. Whether you have decided to move to a bigger office within the city of Tampa or to move it to another state rest assured that we will be able to move it there. We have the knowledge of the streets and safe trucks to transport your office belongings even to the farthest areas.
Simply said, with City Movers, your commercial relocation will be a simple and easy event wherever you decide to move. Because distance is not a problem for us! So do not feel overwhelmed because of the miles and contact us whether you are in need for:
Commercial movers Tampa know how to handle office inventory
Whether you have a small office with one desk or a whole corporate building it is important to have a crew that will know how to handle your office items. We are proud to say that we are one of the most competent Tampa commercial movers and that we know how to handle different items. Whether you need us to relocate heavy machines, electronics, or paperwork we will be able to assist you.
Our well-trained office movers Tampa will be able to disassemble and reassemble your office furniture. And our skilled crew will transport your laptops and other electronics with ease. Most importantly, we will not lose your paperwork and important information. Entrust your office valuables to one of the most qualified commercial movers Tampa has and we will load, unload and transport them with care. 
We will protect your office inventory with top-notch packing materials
Regardless of whether you need Tapma residential movers to relocate your home or commercial movers to relocate your office, packing is the most important part of moving. To ensure the safe relocation of the belongings they will have to be properly packed and wrapped. Our commercial movers Tampa have quality packing supplies and materials that will protect your belongings for safe transportation.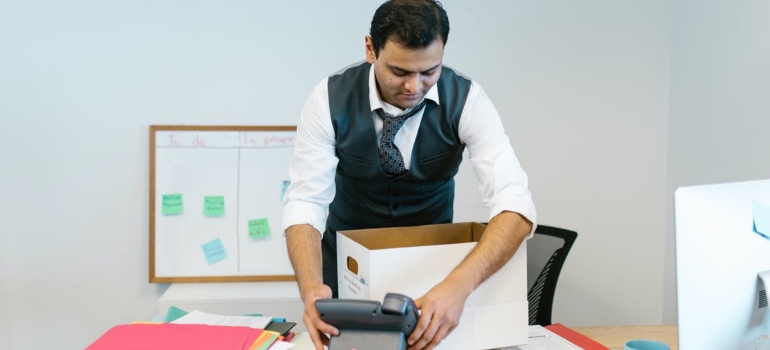 We understand that your office has many sensitive and delicate items. For that reason, our Tampa professional packers will take care of them with caution. Because we have patience, knowledge, and packing supplies we have become one of the most trusted commercial movers Tampa has ever seen. Know that we will cover every aspect of your office relocation- from packing, loading/unloading, transportation, to unpacking.
Contact City Movers for safe relocation of your business
There is no doubt that business move has many aspects that need to be taken care of. But with one of the most dedicated commercial movers Tampa has you will not have to worry about a single one of those. Contact City Movers and we will ensure that relocation of your office is done efficiently and on time. Trust us with the relocation of your belongings and focus on your clients, employees, and business operation.