Like countless people before you, you have decided on starting over in Miami in your 40s. It is a good thing to start fresh and explore new horizons. But to do something like that, you must prepare adequately. So, let us help you create a plan, find Florida movers, and get you ready for this event. It can be a life-changing one for sure. Let's dive right in.
Starting over in Miami in your 40s won't be easy without a good plan
To do something like this, you must create a plan first. You should think about your career path, budgeting, legalities, and relocation. Of course, you will be guided by your dreams but at the same time, you must stay real and make sure starting over is doable. Firstly, you must decide on a neighborhood and start looking for properties. Figure out if you are buying or renting and prepare the budget accordingly.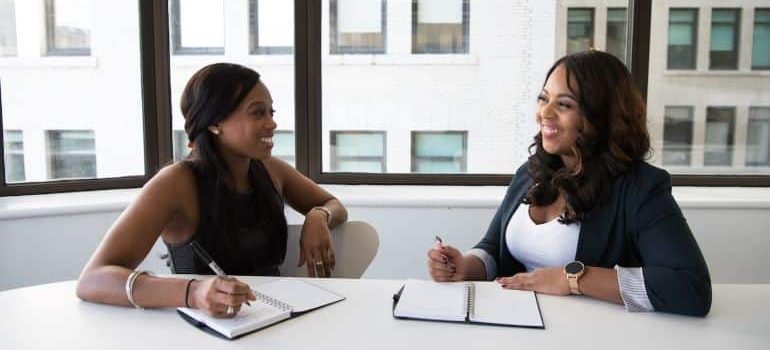 Then, locate all points of interest like the post office, doctor's office, bank, DMV, etc. And of course, start saving up for this journey. If you are already there and you have your budget ready, then even better. If not, you might have to wait before you can relocate. Lastly, make sure to check Miami moving services, compare prices, and read reviews. You'll need this info once you start searching for a good moving company to help you relocate. Unless you have the idea of being a vagabond and simply sitting on a first bus and heading over to Miami.
Reinvent yourself
This is the perfect moment to reinvent yourself. Ditch old habits and a bad reputation. If there was any in the first place. You are moving to an entirely new environment where almost no one knows you. This may work to your advantage if you want to start with a clean slate. A new job market, spots to hang out, nightclubs, social events, and people. Everything will be new, and it is a unique chance to present yourself in a slightly different light. It is hard to keep up with an environment that knows all the stages of your previous life. And depending on your situation and desires, you will find a way to do it right this time around.
Starting over in Miami in your 40s can be something you were waiting for. And it wouldn't be anything new. Some people start living after they turn 30 and if you are one of them, think about starting fresh, on all fronts. And do not let the age difference hold you down at any point. We are sure you'll meet younger people on your journey and they should only give you the motivation to keep up. This does not mean you should get a tattoo and start bungee jumping. But it can be even that. Just do not force yourself into something just to be cool. Stay who you are but remember that age is a number and it only matters how you feel inside.
Starting over in Miami in your 40s requires a new career path as well
Start thinking about your new job in advance. Envision yourself as something you always wanted to be or do, but you never had the time, money, or guts to give it a try. Or if you do not have the idea, simply browse for jobs online. But in both situations, you should do extensive research about the Miami job market or Florida markets in general. There were many changes and innovations out there. You might never know what you have missed along the way. Even so, if you haven't changed your job for a decade or more, the chances are high to stumble upon something interesting. Once you do, start pimping your CV or contact the employer straight away. Test the waters and eventually, you'll get the idea about starting anew or keeping the same career path as you had so far.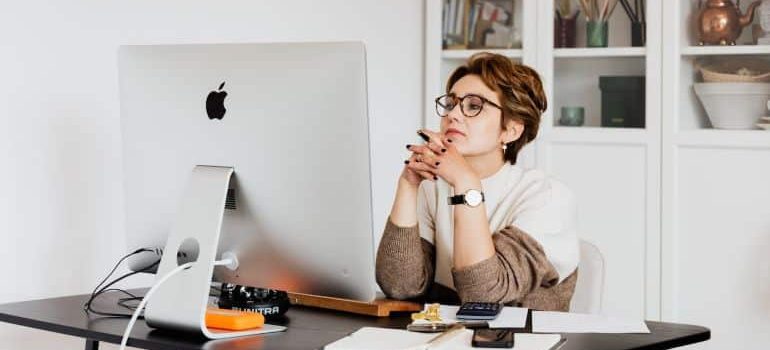 Budgeting is important
You can't be starting over in Miami in your 40s, unless you have your finances sorted out first. Some parts of Miami are cheaper for sure. But regardless of the cost of living, you must have at least something, to begin with. In case you have a stretching budget and money is not the issue, even better. But still, you must sort out your budget and make sure you have enough to sustain yourself for at least a year. Four seasons is something you must see and endure in order to adapt and decide if this is a place for you. Or you should move along. So, at your earliest convenience, visit your bank and pull your credit score, mortgage info, and savings account, and start making a financial plan. Talk to a legal body as well if you are not good with numbers.
And remember, relocating to Miami can cost from 1k to 5k depending on the size of the moving project, the number of items you are relocating, and the distance between two locations. Therefore, set aside a budget for moving as well. You'll figure it all out once you obtain moving quotes from local movers Miami. They will make sure you know the moving price and you come prepared.
Get in shape and watch your health
Sadly, we live in a superficial world where your looks matter. It is not something we can be proud of, but it is a matter of choice, and you have to take it into consideration. Studies have shown that better-looking people are more likely to get jobs, find partners, get accepted in social groups, etc. Also, it is a sign of a healthy person who takes care of their look and health. That being said, you should find time to get in shape. You do not have to take any extreme steps but simply hit the gym or start running and hiking and the local park. It will be good for your health, you will meet new people along the way, and you will explore the environment. You never know when you'll meet the love of your life on one of these excursions.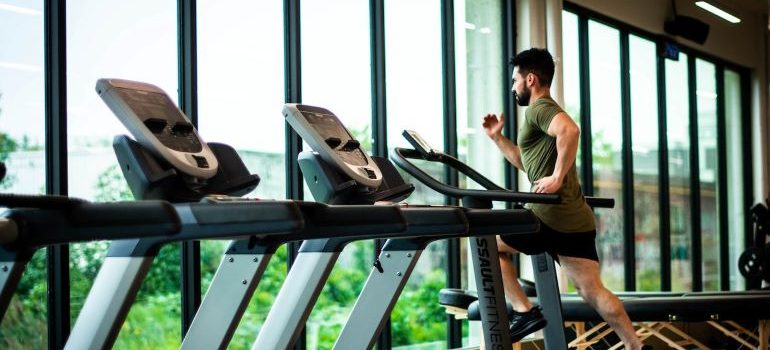 But even if you do not care about looks, you should take some form of activity to keep your health in check. And of course, as soon as you land in Miami, find a doctor's office you like the most and transfer your medical records. This is something you should do prior to moving just to be on the safe side. In case something happens, or you get sick, you'll know where to go.
It is time to move to Miami
Now that you have a plan, it is time to get ready for the upcoming relocation. Assuming you already have a date in mind and if you do, start searching for moving companies Miami online. Create a moving checklist with important steps you must cover before relocating to navigate yourself easily. Once you have it, the moving company of your choice and let them assist you further. Just make sure you are settling with a reliable one. Check FMCSA or the Better Business Bureau to confirm the legitimacy of the moving company you are about to hire.
Now you know what starting over in Miami in your 40s should look like. Break a few rules and create new ones as well. Just do not be shy to try new things and explore new horizons. God knows what is out there. Maybe this relocation to Miami was something you have waited for your entire life. And remember, have some sort of a plan before you set out on this trip. At least do some research online to get around a bit easier. Good luck!