Before you even start considering your relocation, you'd want to know which area to move to. And there are several factors that can influence your choice of places. If you want to move your small business to Sunrise, FL, there are a few ways for you to identify if Sunrise is a good fit for you. That's why City Movers prepared this text, in order to make it is easier for you to decide if you will relocate your business!
About Sunrise, Florida
First, let's see a few facts about Sunrise. This is a city located in central-western Broward County in Florida. It is also a larger medium-sized city. The population here is 95,166 people. And along with 17 integral neighborhoods, Sunrise is the 29th largest community in Florida. In 1961, it was incorporated by Norman Johnson, a developer whose Upside-Down House attracted many buyers to what was then a remote area. When it comes to demographics, this place is considered a fair indicator of how 'neighborly' a place is. Because Sunrise has 66% owner-occupied homes. And the average household size of 2.8 members. Hence this place is very desirable to buy a home. And there are many people who relocate there. If you decide to relocate here, you can always consider hiring professional assistance for moving to Sunrise.
You should know that Sunrise is a very ethnically-diverse city. There are many people in Sunrise with ancestors from Jamaica, Haiti, Italy, Germany, and Ireland. Moreover, Sunrise has a very high percentage of its population that was born in another country: 41.58%. When it comes to languages, of course, the most common language spoken in Sunrise is English. However, there are other important languages spoken here. Those include Spanish and French.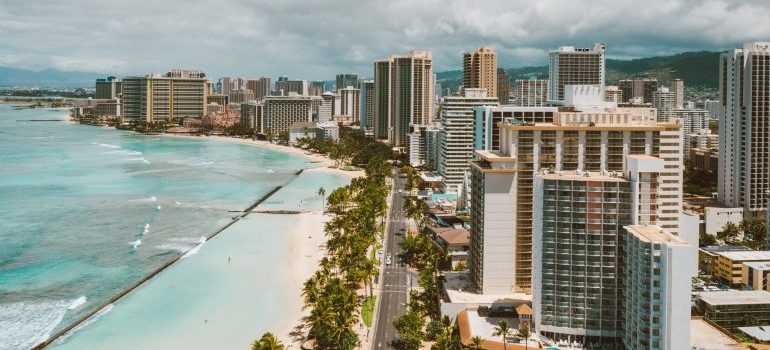 Living in Sunrise
Now we will talk about the quality of life. And, of course, this is subjective and can depend on many things. Some home buyers might want a walkable city. That can offer a lot of things to do closer to where they live. But others may prefer the suburbs. Along with their tranquil streets, peace, and quiet. As well as proximity to open spaces and nature. Moreover, for some people the idea of being car-dependent is unacceptable. While for others, a reasonable drive time to their favorite weekend place is a perfect choice.
So, taking all of that into account, it would be great to know what pleasantness is available in the neighborhood. And whether you can fulfill most of your daily tasks on foot. In Sunrise, FL:
the walkability score is 45
a bike score is 58
and a transit score is 39
However, most errands demand a car.
So should you move your small business to Sunrise, FL?
In order to answer this question, the most important thing to consider is the nature of your business. For instance, if your job demands you to drive a car for many hours, then you should consider the following. If you have an electric vehicle and you are looking for places near electric-vehicle charging stations, this city might be a good choice. Because there is 7 electric vehicle charging locations in Sunrise, FL. And those are charging locations with 13 level-2 charging points and 1 DC fast charging point. And if you decide to relocate your office here, you can always ask commercial movers in Florida to help you.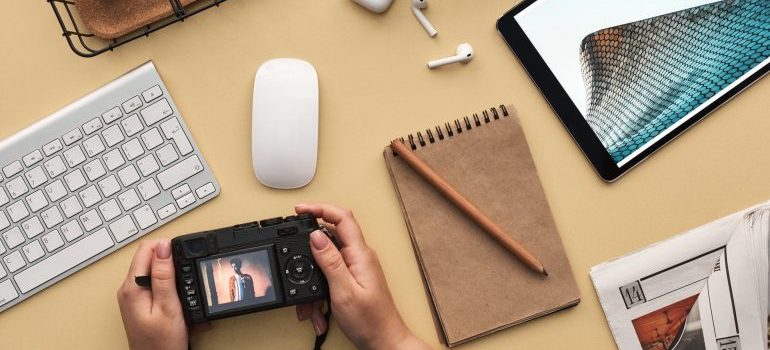 Factors to consider
Whether Sunrise is a good place to relocate your business or not could also depend on the nearby amenities. For instance, having a high walk score indicates that there are many places nearby. And the proximity of stores, restaurants, coffee shops, schools, and more can be appealing to your employees. Also, if your business requires supplies to be delivered, the proximity is a good fact. Hence things like closeness to grocery stores, dining options, and parks can make a huge difference if you want to hire more employees.
Another important factor to consider is good internet and broadband connection. Since this is a must-have for any type of business nowadays. There are many broadband internet connection options in Sunrise, FL. Such as VDSL, fiber, ADSL, Asymmetrical xDSL, wireline, DOCSIS, Cable Modem, and satellite from 21 different providers. Moreover, if your field of expertise is IT, you will surely be content with these wide choices for your internet connection. If you need additional information about the provider and other job-related options, you can always consult with movers in Sunrise FL, and help you clarify.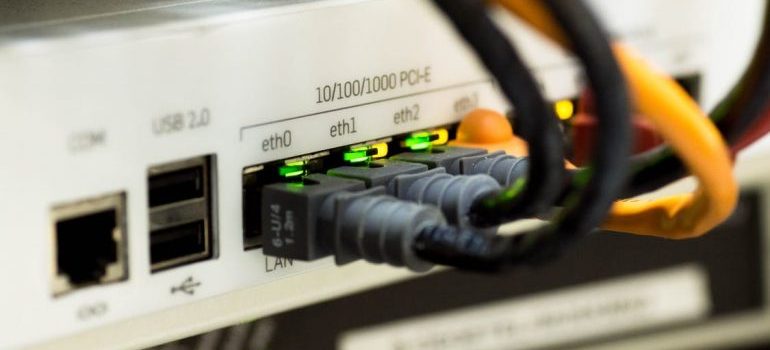 Think about the economic situation before you move your small business to Sunrise FL
The current economic situation and job market are the most important things to consider if you want to relocate your business here! In Sunrise it is neither just a white-collar nor blue-collar dominant occupation. As an alternative, it has a mixed workforce. Of both white- and blue-collar jobs. In general, Sunrise is a place for sales and office workers. As well as service providers and professionals. Additionally, there are particularly a lot of people living in Sunrise who work in an office and administrative support (15.27%). Other popular positions are sales jobs (12.44%), and management occupations (8.87%).
Also, if you are interested in more statistical data, you should know that the per capita income in Sunrise in 2018 was $27,379. Which is considered the middle-income relative to Florida and the nation. So, this is equal to an annual income of $109,516 for a family of four. Yet, Sunrise has both very wealthy and poor people as well.
These are all important facts to consider if you plan to move your small business to Sunrise. Take your time and make the decision that suits your business best!