Moving to Miami is an exciting venture, offering a blend of vibrant culture, beautiful beaches, and sunny weather. However, one aspect often overlooked is the seasonal impact on Miami moving prices. Just like hotel rates or flight tickets, moving companies Miami prices will depend on the time of year you choose for your relocation. Being aware of these seasonal variations can help you plan better and potentially save money. Whether you're moving for work, retirement, or just a change of scenery, understanding how the season affects your moving budget is crucial for a smooth and cost-effective transition.
Why does season matter in Miami moving prices?
Many moving companies in Florida, including the ones in Miami, will shape their prices for the moving services they provide based on the seasonal demand. Understanding this seasonal impact on Miami moving prices is crucial for a few key reasons:
Supply and demand: Like many services, moving companies operate based on supply and demand. During peak seasons, demand is high, leading to increased prices. In contrast, during off-peak times, you're more likely to snag a deal.
Availability: The season not only affects the price but also the availability of services. During busy months, you may find it challenging to book a reputable moving company, as slots fill up quickly.
Price fluctuation: Moving prices can vary significantly throughout the year. For example, a move that costs $1,000 in winter could go up to $1,300 or more in summer.
High season: Late spring to early fall
The months from late spring to early fall mark the peak moving period in Miami, particularly for families taking advantage of school vacations and generally pleasant weather. This seasonality affects office relocations as well. A move that might cost a business $4,000 during the quieter months of January or February can escalate to around $5,200 to $5,600 in the bustling months of June or July. The uptick in costs is attributed to the greater demand for resources such as moving trucks and skilled personnel.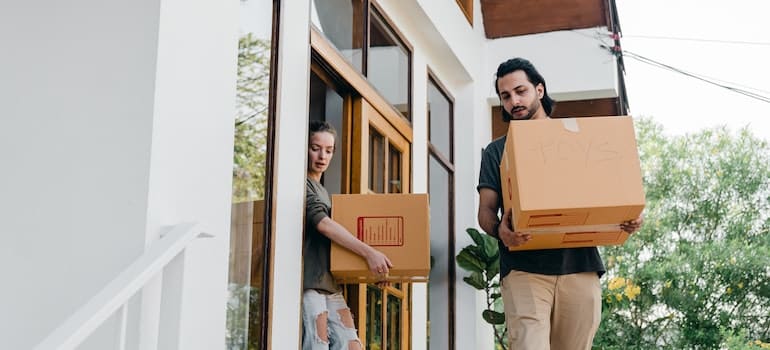 If you find yourself needing to move during these busy months, planning is key. Aim to book one of the moving companies Miami well in advance to secure a reasonable rate. Keep an eye out for mid-week deals, as weekends are often more expensive. You might also consider partial DIY options, like packing up smaller items yourself, to save on service costs.
Low season: Late fall to early spring
Choosing to move to Miami between late fall and early spring can yield significant savings. This is the period when the demand for moving services tends to decrease, resulting in more competitive prices. For example, packing services Miami that typically cost $500 might be offered at a discounted rate of $350. Additionally, many moving companies offer special promotions such as free storage options for a month or more. If you're looking to cut costs while still receiving quality service, considering a move during these quieter months can be a financially savvy decision.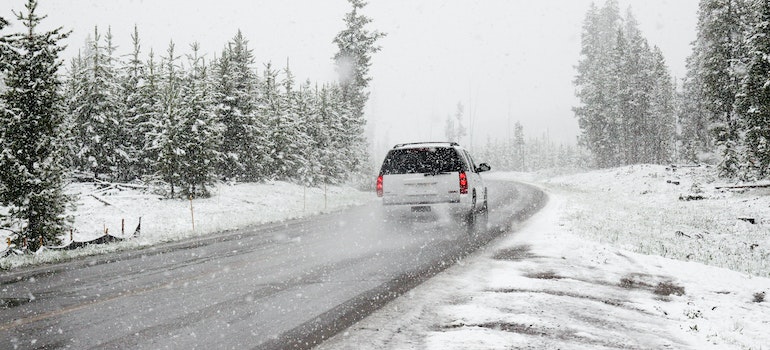 However, it's important to be aware of some potential drawbacks. Miami's winter months can be quite pleasant, but if you're moving from or through an area with harsh winter conditions, you might face delays or complications due to weather. Always check weather forecasts and be prepared for some flexibility in your moving dates. Another thing to consider is that while you might save on moving services, certain other costs, like heating your new home upon arrival, could be higher. Nonetheless, the financial benefits often outweigh these considerations, making late fall to early spring an attractive time for budget-conscious movers.
Hidden costs that could surface depending on the season
Moving expenses aren't limited to just the basics like truck rentals and labor. Seasonal factors can bring about hidden costs that may catch you off guard. For example, if you're making a last-minute move during high-demand months, you might face premium charges for urgent bookings. In busy times, this could mean paying an extra $200 or more on top of the standard rates.
During hot summer months, you might need the best storage Miami unit that is climate-controlled to protect sensitive items like electronics or artwork. These specialized units can cost significantly more than regular storage spaces. For instance, a standard unit costing $100 a month could jump to $150 for a climate-controlled option. Moreover, depending on the weather conditions, you might need additional services like snow removal in winter or extra labor to deal with complications that arise due to the heat in summer.
Tips for budget-friendly moving regardless of seasonal impact on Miami moving prices
One of the best ways to save on your move to the city of Miami is to start planning early. By securing a moving company well in advance, you're more likely to lock in a more favorable rate. Early planning also gives you ample time to shop around and compare prices from different providers. Another option is to be flexible with your moving dates. Mid-week moves often cost less than weekend relocations.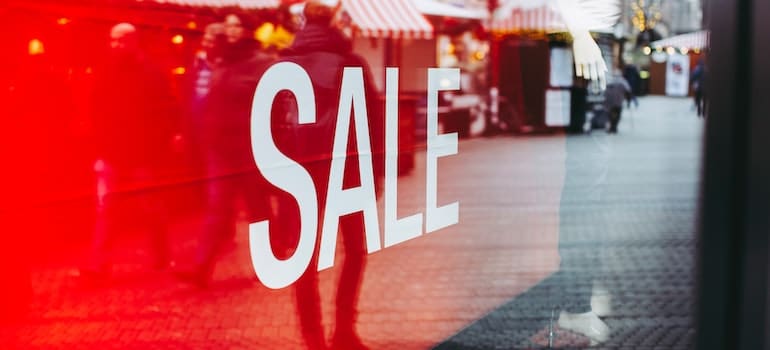 Similarly, moving in the middle of the month could be cheaper than at the beginning or end when demand is usually higher. Don't hesitate to negotiate with moving companies. Most are willing to provide customized packages that can be adjusted according to your budget and needs. You can ask for a breakdown of costs and inquire about any seasonal promotions or discounts that might apply.
Relocate with ease without breaking the bank
Seasonal impact on Miami moving prices doesn't have to strain your finances. By planning early, being flexible with your schedule, and negotiating with service providers, you can significantly cut costs. Opting for the right season can also help you tap into price reductions or special promotions. Being mindful of hidden charges tied to specific times of the year allows you to budget more accurately. Armed with these insights, you can enjoy a smooth transition to your new location without breaking the bank. Remember, a well-planned move is not just about saving money; it's also about reducing stress and making the experience more enjoyable for everyone involved.