Moving to Florida is one of the most important decisions you will ever make. Furthermore, deciding on moving to Brickell in 2022 is a fantastic decision! This is why we'll go over some of the advantages and disadvantages of making that selection. The purpose is to provide you with a detailed overview that will assist you in determining whether or not this is the best place for you. It is to give you a heads up. So, once you've finished reading this post, strap up and get ready to contact City Movers! We are more than happy to help with your move.
Meet the place before moving to Brickell in 2022
Before anything, let's take some time to meet Brickell. If you are not very familiar with it, this is a good way to learn more. The persistent development boom in Brickell has had a number of consequences for Miami's financial sector. It has resulted in a neighborhood that is continuously changing. Both in terms of its population, which is now primarily made up of young professionals and transient residents. And in terms of its businesses, with a new Miami restaurant opening virtually every week.
It's also why suburbanites used to their personal space are scared of the densely packed metropolitan center. In terms of walkability, buildings, traffic, and public transportation, Brickell is the closest Miami will get to Manhattan. That's one of the reasons why this once-thriving cluster of office buildings now appeals to more than just 9-to-5ers. What can you expect to find in Brickell? World-class restaurants, Miami's tallest skyscrapers, the headquarters of the country's leading law firms, the world's most well-known financial institutions.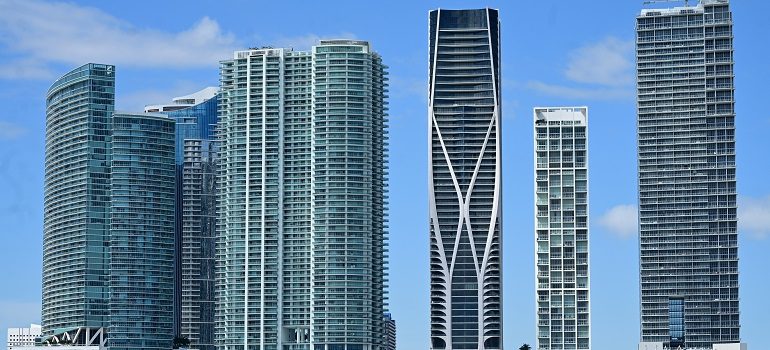 If you're considering moving to Brickell this year, finances are very important
When considering relocating to Brickell, the financial situation in which you would find yourself subsequently should be your top priority. However, there are numerous benefits and a few drawbacks to moving to Brickell in 2022. To begin, keep in mind that Florida citizens only pay federal taxes, not state taxes. As a result, you will save a lot of money! Similarly, employing the services of Brickell FL movers will save you a lot of money. You will be relocated in no time thanks to their experience. And at a reasonable cost. So, in a nutshell, the cost-cutting doesn't stop once you've moved here.
The weather has its ups and downs as well
By far the most hurricane-prone state is Florida. From June through November, hurricanes and tropical storms are likely to happen. As a result, residents should be ready for the worst-case situation. Unless you currently live in Florida, thinking about escape preparations and stocking up on basics will take some getting used to. If so, you can simply hire local movers Florida to help you relocate swiftly. However, you will need to adjust to the weather patterns. The scorching summer heat and heavy humidity are two further weather-related drawbacks. Most locals would remark that it was too cold if the temperature went below 75 degrees. It is not possible to live here without air conditioning. On the plus side, from November to April, the weather is mild. This allows you to spend a lot of time outside.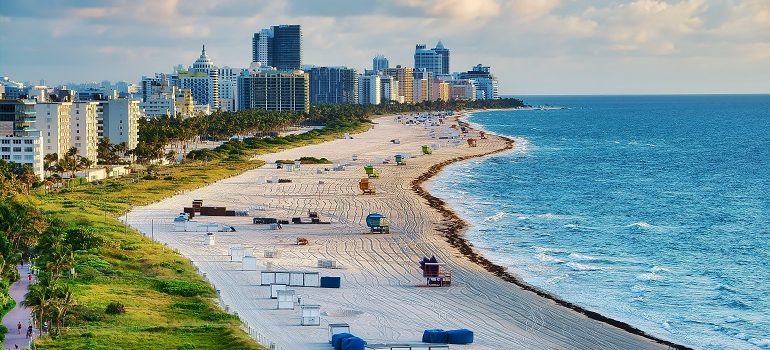 It's important to understand the pros and cons of the housing situation before moving to Brickell this year
One thing to keep in mind is that Brickell is one of Miami's top neighborhoods and suburbs. As a result, moving to Brickell in 2022 may be even more enticing. However, don't forget to take advantage of the services offered by movers when you move to Miami. This is a critical step to take! There's no doubt that you'll locate the ideal home for you and your family. Furthermore, you will discover one that is perfect for your future!
Last but not least, it is essential that you know the traffic situation
Miami has some of the worst traffic in the country as a whole. There are some days when planning a move is impossible. Especially if you're relocating around the holidays. However, you can make use of the excellent public transit system. Overall, there are benefits and drawbacks to moving to Brickell this year. However, it will be a fantastic adventure that will bring you a great deal of pleasure!
If you are a culture lover, Brickell is the right place for you
However, downtown isn't simply about shopping. Museum Park, located just north of Brickell, is home to two of Miami's newest museums:
the Pérez Art Museum Miami, and
the Phillip and Patricia Frost Museum of Science.
Through fascinating exhibits for kids of all ages, as well as adults, the interactive science museum mixes a planetarium and a three-level aquarium with natural history. Pretend you're Matt Damon in The Martian, traveling across space with stereo sound. Next door, PAMM's modern and contemporary art collections include works by local artists such as Lynne Golob Gelfman. There are international exhibits such as Hew Locke's floating ships. This is a colorful and poignant representation of Miami's history as a destination for immigrants arriving by sea from the Caribbean and Central America.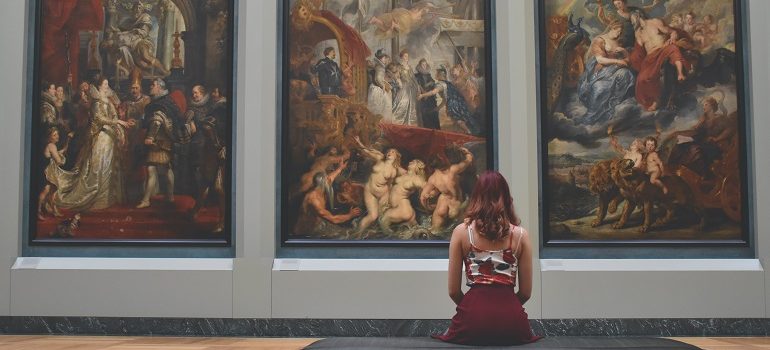 Pros and cons of moving to Brickell in 2022 – summing up
We understand that moving is sometimes a risky business. That is why it is important that you research the place you are planning to move to. Although it has its ups and downs, Brickell is definitely a great place for you! Every place has good and bad sides, but here, the good sides are prevailing. So, be courageous, and make that leap. Moving to Brickell in 2022 might just be the right thing. Call your moving company right away, and schedule your relocation.