In general, people have many items in their homes. Especially if you have lived in one place for many years. In that case, you have probably gathered a lot over time. It can be convenient to store all those items in certain places in your home. For example, if you have a cellar, shed, garage, or attic, there you can really store a lot. On the other hand, it may happen that you do not have enough space in your home. In that case, you will need some storage unit to put away all those possessions. Consult with reliable movers in Florida about finding proper storage space. This can come in handy especially if you do not want to get rid of some items permanently. There are also other ways to handle these unnecessary possessions. In this text, learn what to do with the possessions you rarely use.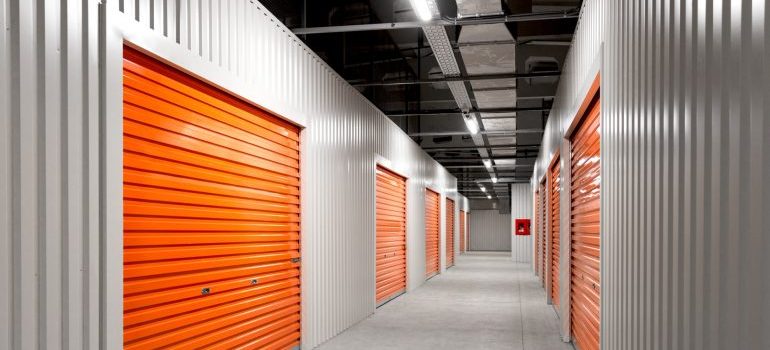 Ask your movers for the best storage solution
People tend to collect many items without realizing how much space it takes. For example, some may collect books of all kinds. Some others may collect old records. But we rarely realize how much space we actually cram every day. From buying food to getting more clothes and shoes, we bring something new every day. And when you wake up one day, then you realize that you do not have any more space to store anything. In this case, we advise that you consult with movers Sunrise FL. There are many different ways how you can actually remove all the unnecessary items. Therefore, the best option is to ask your movers for their storage ideas. Inform your movers on what you would like to remove from your home. Then they can say what is the best type of storage space for you.
Things you can do with the possessions you rarely use
First of all, decluttering is always a good idea. Experts say that we should do this once every year. Decluttering can help on many different levels. Clutter can be overwhelming.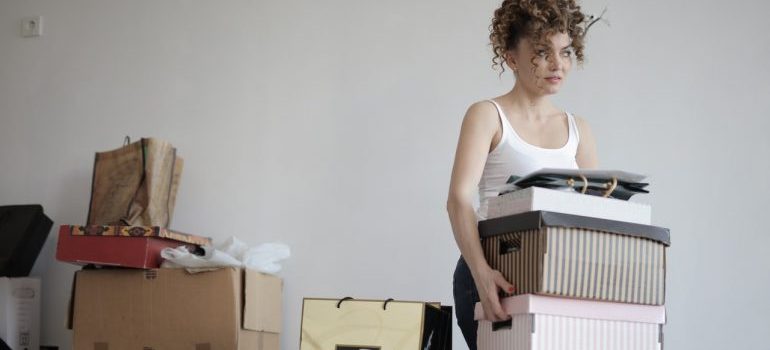 You know that feeling when you are standing in the middle of a room, looking around. At that moment, sometimes we see piles and piles in every corner and this can make us nervous. Coral Springs movers suggest that we start by making the inventory. Therefore, start by going through all your possessions. If for example, you realize that you did not play pool for over a year, consider taking the pool table to a storage unit. This way you will make more space in your house which you can use for something you really need. In addition, you can sell the items you no longer need.
Storing vs. selling
Storing is a good idea if you have some possessions which you still need but not so often. For example, you have a lot of stuff for skiing and snowboarding which takes a lot of space in your garage. Since you are in Florida, you might go skiing once a year. Therefore, ask your Boynton Beach movers to take such items into a storage unit. Then you can use that free space in your home to store bicycles, rollerblades, or any other items you will use more often.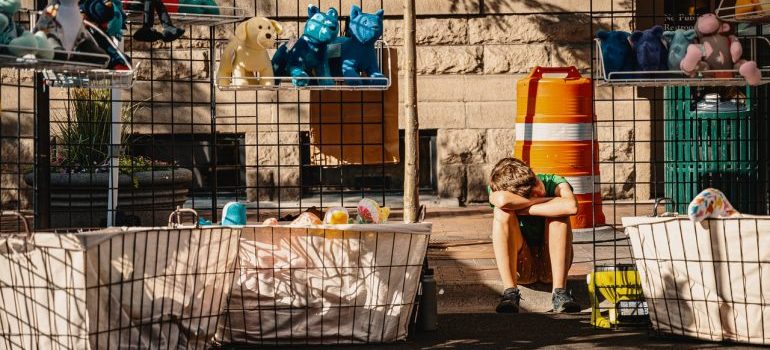 On the other hand, you may realize that there is something you no longer need. There is no point in paying for a storage unit for such possessions. There is one great thing to do with the possessions you rarely use, and that is selling. This will not only free your space, but you will also earn some money for something useful.
How to figure out which storage unit is the best for you
First of all, you will need to measure the items you wish to store. Storing some furniture is not the same as storing books. Therefore, check the dimensions of your storing furniture. Write everything down. Storage unit providers can offer many different types and unit sizes. In addition, you can possess some documents, paintings, or other highly valuable items. In that case, you will need a climate-controlled unit. Your movers also have special storage boxes for sensitive possessions. Then, you can keep the items in those special units to protect them from moisture or mold. Remember also that both high and low temperatures can damage your items. Here are some of the climate-sensitive items:
furniture or any other wooden, leather, or metal possessions
electronics
documents
art pieces
musical instruments
collectibles including books, stamps, coins
household appliances
medication
What else to do with the possessions you rarely use?
Apart from storing the items you rarely use, you can sell, or donate them. If you for example did not wear a piece of clothing for a year, remove it from your closet. Shoes, clothes, books, even furniture you can donate to your friends, relatives, or some charity organizations. There are many people in need of many different kinds of items. On the other hand, if you decide to earn some, organize a garage sale. Ask children from your neighborhood to give leaflets to your neighbors and invite them to come. In addition, create an even on Facebook and inform people around you when they should come. Also, think about the exchange of possessions with your neighbors. This way you can get a great new dress or a piece of furniture. In addition, your neighbors will be happy to have something yours.
Over the years, we create unnecessary clutter in our homes. At some point, we realize that we no longer have enough space in our homes for all those items. In that case, we need to learn what to do with the possessions we rarely use. There is a number of options. It can be either temporary or permanent storage. In case you wish to donate, go online to check some charity or other organizations that can take your possessions. It will be great if you could help people who really need those items. Whichever option you choose, it will be good to remove clutter and make your home more spacious.