Moving frequently poses a unique challenge, for both you and your family. We, as humans, usually need a few months to get used to something new before it becomes a habit. But, if you're moving 3 times a year does any place seem like home? Most often, Florida families moving frequently don't have the time to love their new location. But, today, we at City Movers would love to talk about all of the practical things you can do to make things easier for yourself and your loved ones. Remember that change is hard on everyone, even if you don't feel it at the time. During these relocations, the most important thing is to hold empathy for your kids and take care of your mental health as well as your needs.
Reduce your belongings
Obviously, to make moving easier, make your load smaller. Unfortunately, this is much easier said than done. What we can recommend as a first step is to purge and declutter. This means that you should go through your home and your belongings and decide what are the items that no longer serve you. If you haven't worn a dress for longer than a year that means it's not your instinct to pick it. Also, things that tend to grow in size in family households are the number of books, dishes, and clothes. You probably don't want your local movers Pompano Beach to relocate items you truly won't need.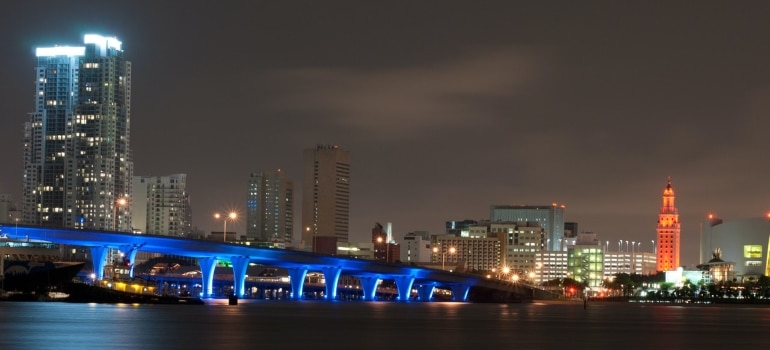 A good way to go about decluttering your home is to create boxes for various purposes. One for donations, one for selling or recycling, and one for simply throwing away. Sort through your items and first decide what you no longer need. Then, you will decide what to do with it. Clothes, for example, can easily be donated, and it would mean so much to anyone who may be lucky enough to get them. Pricy electronics, on the other hand, might be better off being sold. All in all, you need to create a smaller household. This will make life as one of the many Florida families moving frequently tenfold easier.
Don't unpack all of your belongings each time you move
Since you're someone who relocated frequently, there is really no need to unpack all of your belongings every time you move locations. Who knows? You might be moving again before you know it! Let's say you've recently moved, it's July, and you will stay at this location for three months. There is no need to unpack your winter clothes, or your Halloween decoration. Furthermore, we'd urge you to keep these boxes out of your home. Nothing makes a home look less like home than a bunch of moving boxes all around. Storage units nowadays have become a regular thing in many people's lives. And, they are well worth it. For an affordable price, you can leave all the unpacked boxes in storage and enjoy your clutter-free home, or you can even ask your cross country movers Miami to take them.
Family heirlooms and prized possessions might also find it more comfortable to reside in a storage unit. They will be safe from your children and waiting patiently for your forever home.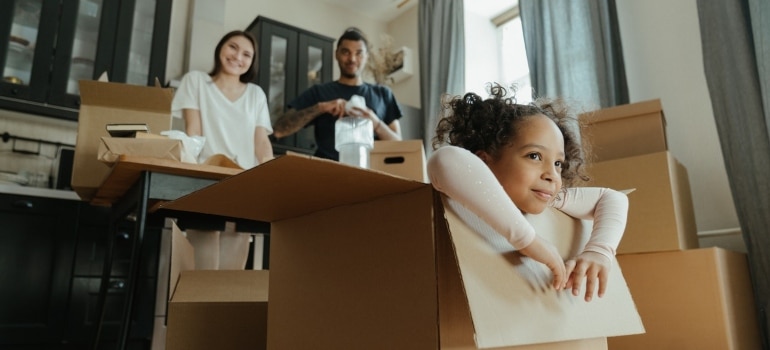 Stay organized
One of the best tips during a move is to try to stay as organized as possible. But in the case of Florida families moving frequently, it's even more important. When you put things into perspective, you and your family have a lot of moving experience and you've surely become pros at it. Something as simple as a Google docs to-do list could help keep you on track. You and your significant other could create this list together and then slowly start checking off things. Luckily, you approximately know just how much time each task will take, so you can make decisions while looking at the list. What is a top priority should of course be done in advance.
If you have the time, you can even take care of some things that aren't completely necessary. You're likely recycling your boxes from each move, so why not try labeling them in more detail? This task is tiresome, but it could prove to be extremely helpful. You might have a box labeled "toilet", but a small list of contents on the box can help make unpacking easier. The fact of the matter is that you will surely move again. Boxes can't be reused too many times as they do get damaged, but they will surely last for some time. And after your local movers west Palm Beach leave you at your new doorstep, all you want is to find your toothbrush and go to bed.
Become part of the community
Moving frequently truly makes people feel like they don't belong anywhere. But, it doesn't have to be that way. Everything can seem intimidating when you're the new face in a neighborhood. But there is a hidden advantage in all of that! Seeing how you will most likely move soon, you can just relax, be yourself, and try out whatever you wish. If you're someone who can get caught up in maintaining your reputation, don't worry. Moving frequently gives you the opportunity to try out a lot of new things. Be it some new kind of food with your loved ones, or a completely new outlook on life and relationships. What's stopping you from trying out a new approach and making some friends?
Walking around your new home can make things seem familiar faster. Just go out! Walk around with your spouse or your kids. You can even try to locate a new park each time you go out on these walks. Maybe each walk can end with sitting down at a surprise location? Whatever catches your eye is this location. Just let the city carry you through itself and let go of all anxiety. Truly try to live in the moment and enjoy each breath and step you take. You will be surprised just how much these cities you're moving through could mean to you. And if you give yourself the time and opportunity to meet them all, you will never regret it.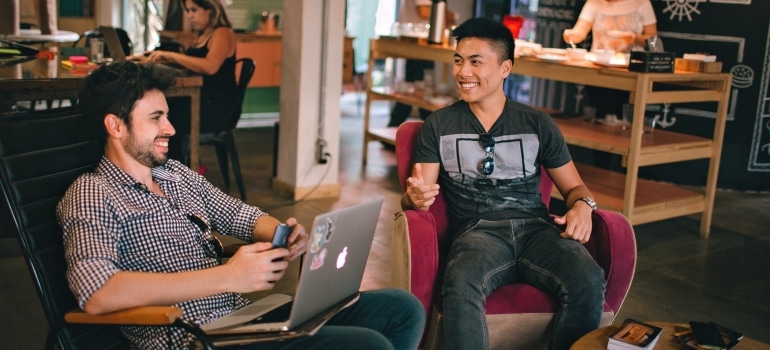 Always set up your utilities before you finalize the move
After a long and exhausting relocation with your movers Wilton Manors Florida, the last thing you want is to not have hot water in your new home. Or, what if your children are really cranky after a long trip and there is no internet for them to enjoy some games? Florida families moving frequently should all focus a bit of their time on their future selves. When you set up utilities in advance, you are doing work for yourself in the future. This is a nice way to look at things when you're feeling exhausted, or just plain lazy. Do it now so you won't suffer the dire consequences and so you can rest and relax upon moving!
Due to modern technology, a lot of the work can be done online. Remember to transfer the utilities you can, and cancel the ones you have to.
Keep important documents close to you, always
For a little bit of pizzazz, we would recommend buying a folder or binder in a color you enjoy. All of the most important documents can reside there. And don't pack them into boxes! The biggest mistake you can make is misplacing these items, so always keep them close to you. Now, what are the documents you need to carry with you each time you move?
personal documents – birth certificate, visas, high school/college diplomas, etc.
work documents 
household documents – furniture insurance, and similar
legal documents
financial documents
car documents
all kinds of insurance documents
medical records
all paperwork concerning the move
If your little ones would like to show off just how reliable they are, be sure to let them take their own documents. The truth is that these papers will be with you in the car, so nothing will happen to them. But, it might teach your children a thing or two about responsibility.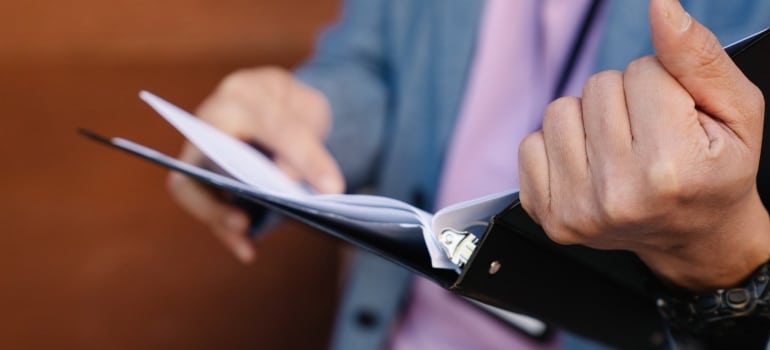 Consider hiring a furniture rental company
This is one of our more unconventional tips, but for some of you, this might just be the solution you were searching for! Moving heavy and huge pieces of furniture every few months can get tiring really quickly. Assuming you're moving around a lot due to your or your spouse's job, you can plan out some things in advance. Very often in these types of work relocations, there is that one town where you reside multiple times. You can think of this as a "home base", or just your home. If you're moving to a new town for just a few months and you know you're returning to the previous location later, why would you move all of that furniture?
Furniture rental companies will make it so you have furniture when you need it, and when you no longer do, the furniture will be gone. Also, your back will be spared the entire time! This is also an amazing solution for military relocations, school or college relocations, and any other short-term relocations.
Stop asking friends and family for help
We realize how this can sound not so appealing. But, the truth is, everyone wants to help out with moving because they assume it will happen once. Moving and packing are extremely taxing and exhausting. If you love the people around you and want to keep them close, be sure to not load your moves on them. Even though everyone who loves you wants to help, not everyone always has the time. And loved ones don't like saying no! So, they might help out a few times during your moves, and then a year down the line resentment arises in this relationship. You have to realize that everyone has a stressful life, moving around or not.
What we would recommend is investing in good movers Lighthouse Point FL, or another location you're moving to. Experienced movers can make your move ten times easier. Additionally, if you've truly had enough of moving and everything associated with it, you'll be happy to know that many moving companies offer additional services. For example, you can hire professional packing services. These people are true magicians. In a matter of days or even hours for smaller families, they will pack up your whole life in boxes and transfer them to your new home. For Florida families moving frequently, this can be a saving grace. Never again do you need to pack your home!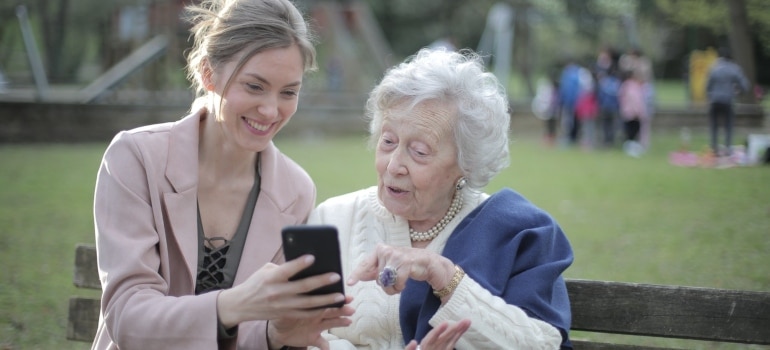 Give yourself a break and nurture your needs
Relaxing during a stressful period is so much easier said than done. If you're expecting to unpack as soon as you arrive, or feel like part of the community in just a few hours, you will just be disappointed. The best thing you can do for yourself and your loved ones is to give yourself some me-time. You can take a hot relaxing bath while enjoying some music that soothes your soul. Or you could go crazy and try out a sport or activity you've never done before. Remember to cover your bare minimum needs though. Don't go tired, don't go hungry, and don't go anxious. You will likely just explode on everyone in your near vicinity and feel like a complete villain.
Florida families moving frequently will run into more stress than regular families. And that is exactly why you need to take care of yourself and everyone around you. If your spouse needs some alone time, don't feel like you deserve the attention. If your kids just want to relax and look at their phones or computers for a while, let them. And if you, yourself, want to just go sleep for 20 hours – DO IT!