Moving overseas is exciting yet stressful. The major problem is packing. What to bring? What to leave behind? Will you have enough money to move everything? How about moving more than just your clothes? Then, you have to find the best long distance movers Florida. There are a million questions and not enough time. For this reason, in order to avoid stressing too much, here are all the important packing tips for moving overseas.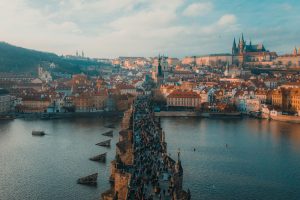 Packing tips for moving overseas – on the plane
First things first, you have to check your airline limits. It is usually pretty standard. However, there are some exceptions so make sure to read the terms and conditions carefully. Make sure to come prepared for the airport. As for things to pack, you should include the following. 
Documents – you should never give your personal documents to movers. Passports, birth certificates, medical records, and similar should be in your personal luggage. In addition to this, you can scan these documents, just in case.

 

Valuable jewelry 

 

Electronic devices – everything from laptops, phones, iPads, and their chargers.

 

Wallet – be extremely careful. This is especially important when you reach the airport.

 

Essential items – you have to pack all the essential items in your bag that you can bring in the airplane.

 
Why is this important? Your luggage might get lost. In addition to this, you might receive it a couple of days later. In the meantime, you need to survive.  
Luggage situation
Again, it is important to check the airline's limit. However, when packing for an international move, you have to be smart. Do your research. If you are moving to a country with predominately hot weather, there is no point in bringing winter clothes. The same applies when moving to colder countries. In addition to this, if you are moving at the beginning of the summer, focus more on your summer clothes. You can buy later coats and sweaters. As for the luggage itself, pack what you want. It should include the following. 
Clothes and shoes

 

Toys for kids

 

Sheets and towels

 

Makeup and toiletries 

 
If you plan to move even more items, then you would need to find moving boxes Boca Raton, bubble wrapping, packing peanuts, etc.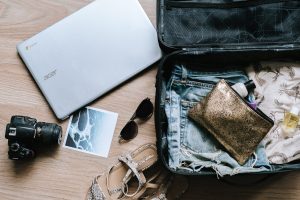 Airfreight
vs sea freight
As suggested, you can bring a lot more than just your clothes and other necessities. However, you will need to find a good company for air or sea freight. The difference is in the time and money. Airfreight is more expensive but faster. For this reason, if you are in a hurry or moving into an empty apartment, it is better to choose this option. When packing your items, make sure to label the boxes. In addition to this, you can get professional packing services. If something happens to your items, such as damage, movers will be held liable. It is a good option to consider since your items will travel a great distance. You never know what might happen during the transit.