Having a successful business that is growing and developing means you sometimes have to move your company. This happens for many different reasons. Sometimes it is because you need to hire more people, and thus you need more space. And other times, moving your office long-distance is a good idea when you are in search of new clients. But how to do it right? There are so many things that have to be done before the actual move. And often people are not sure where to begin. City Movers have a lot of experience with the corporate move, and they have decided to share a few tips with you. They will help you have a quick and successful relocation.
Set a date for moving your business long-distance well in advance
For a successful move, you have to plan months and sometimes a year in advance. It all depends on how big your company is. With more employees comes more office equipment that has to be packed well and shipped on time. And for this process to run smoothly, you need a well thought out plan. So before you hire long distance movers Miami, try to set the date that will give you enough time to prepare. Likewise, if you have to work with a small budget, it is best to move during the offseason. Since moving companies will have less work throughout this period, you will get an affordable price. Unfortunately, off-season means winter. And moving during the cold season can be a problem because of the ice and snow. So book a date well in advance, for that way even in summer you can find an affordable rate.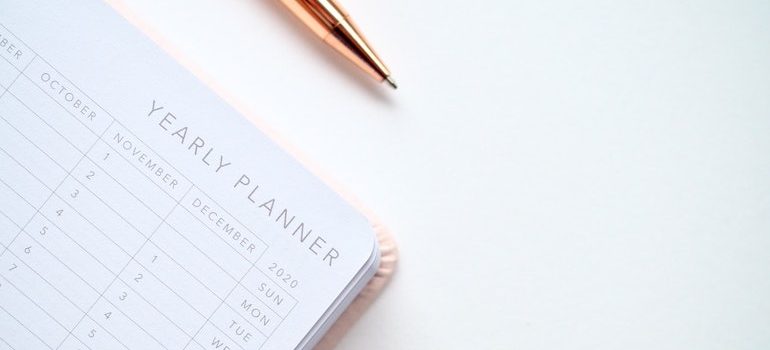 Make sure to inform your client and employees about the office move
Having a good team of people is instrumental for a successful business. It takes years to build that kind of trust and honesty in a working environment. So make sure to inform the staff so that they have time to prepare. Especially the IT sector. Because they have so much equipment that has to be packed professionally, they will need the most time to get ready. And not only computers and servers, but they need to make sure that all the programs are installed for the new office. Customers are the core of any successful business. So because you might be offline and unable to work remotely, make sure to inform them in advance about the move. Also, update the official webpage with the new contact information.
Choose the right office space before the cross country move
Before you start packing, you need to pick a new office. And picking the wrong space can be disastrous. So here are some things you need to do. Firstly, contact the building manager and ask him for a tour. For he is the one that knows all the ins and outs of the space. Check that the office has all the utilities, power sockets, and light bulbs. Secondly, if you are relocating your office because of expansion, that means more people. Therefore you will need more space. Bring a measuring tape and make sure there is enough space for all the office furniture. On the other hand, if you need a smaller office, consider putting all the extra equipment into storage space. Since you might need them soon, it is smart to keep them close.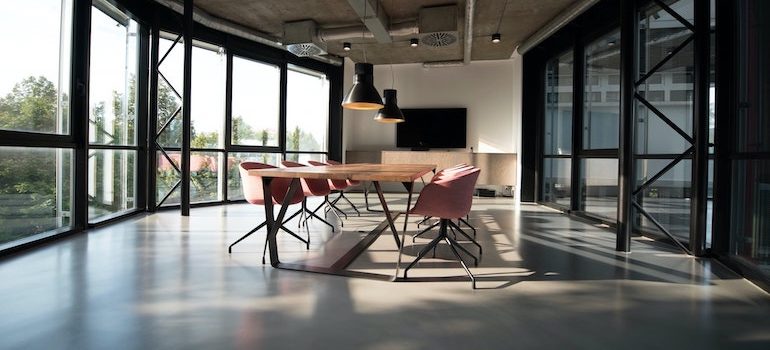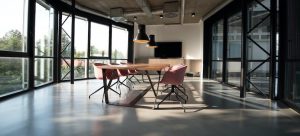 Appoint a coordinator for the long-distance company relocation
Unlike a household, moving a firm is a tricky business. Since there are so many branches that depend on each other, it is hard to organize them all. And if your employees try to do it together, it can only lead to chaos. Therefore it is essential to appoint a coordinator for the office move. One person will supervise all the departments and get them ready and organized. Also, some branches will need more time to prepare. For example the IT sector. With all the equipment that needs to be moved, they should have priority. On the other hand, customer service should be the last one to pack. For you should keep in touch with clients until the last moment.
Packing your office for a long-distance move
The most important part of a business move is packing. Because it can easily get out of hand, plan well in advance. Start by making a list of all the items and furniture inside the office. Secondly, make sure you have all the equipment you might need. Bubble wraps for breakables items and electronics. Boxes for documents and office supplies, and plastic sheets for all the furniture. Also, even if you have a small budget, the quality of the equipment is important. While it's ok to use second hand, you are running a risk of damaging some of the more fragile items. Therefore make sure everything is of the finest quality. And with that in mind, hiring a moving company in Miami will guaranty that everything is packed professionally and secured.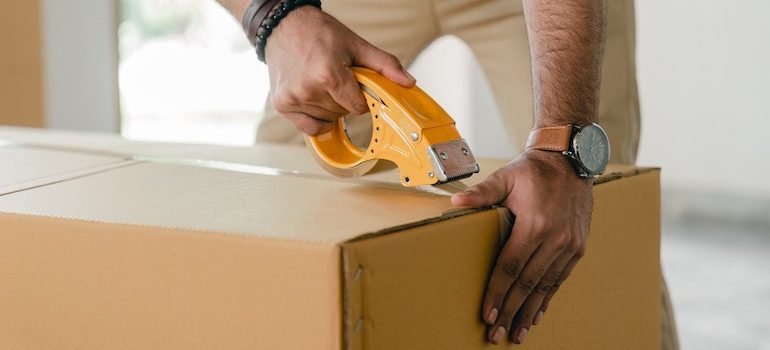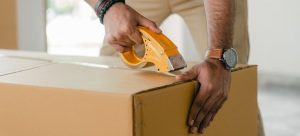 These tips for moving your office long-distance will help you in the long run
With proper planning, anything is possible. The same goes for moving your office long-distance. So make sure to start preparing well in advance. Since moving companies in the City of Miami are so busy in the summer, book your relocation date months before. That way, you have more chances of getting an affordable rate. Secondly, appoint a person that will lead this endeavor and coordinate all the departments. Meanwhile, make sure your new office has all the utilities and enough space. In short, by following these steps, in no time will your new office be open for business.