Moving is never easy. You need to plan a lot of things ahead and be prepared. You need to have a plan, and time to finish everything slowly. It can be very stressful, and you can encounter a lot of obstacles. And, when you are moving with a baby – everything is just more sensitive and complicated. You need to plan everything ahead as well, but you have to take care of your baby. You need to take into consideration all the changes and be prepared for any situation. But don't worry. We can assure you that you can do it and that Boca Raton and Florida can be a great place to raise your kids. A lot of people have relocated with a baby successfully and you will too with our great tips and tricks!
You need to have a plan when moving with a baby
This is important no matter if you are moving with a baby or alone. But, when it comes to relocation with a baby then it is one of the most important things. Depending on the age of your kid, you need to explain to them the relocation. Although you might feel like they do not understand everything, believe us little kids feel the change. And that is why it is important to create a long-term plan. If you have a baby, you need to stick to routines. And for example, you plan on to pack everything in one night. Instead of that, pack over a long period of time. That way – your routine will be intact. Also, you always have an option to hire professional packers to help you with packing.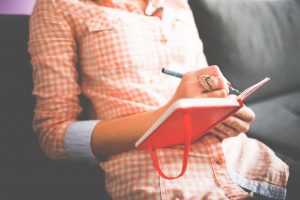 Making a plan is important. You need to plan the relocation on time, gather all the packing materials. And of course, you need to decide are you going to hire a moving company or not. Depending on all of that, you need to create your budget. And you need to add a little bit of extra when you are moving with a baby.
How to pack a home when you are relocating with a baby?
This is a really common question that can bother a lot of parents. Simply, your kid needs a lot of things growing up. And once you start preparing for the relocation, and packing it can be quite tricky to manage the day to day life and relocation. So before you start packing, make sure to gather enough quality moving supplies. After that, you need to start packing your belongings room by room and create a priority amongst them.
Pack the non-essential first
The first things that should go into the boxes are the things that you do not use on a daily basis. If you decided to hire movers, make sure to hire only the best movers in Florida to handle the relocation and provide you with additional advice on this subject. When it comes to the non-essentials for your baby you should start packing things like toys, blankets, clothes and all the things you won't need on the relocation day or the day after the move.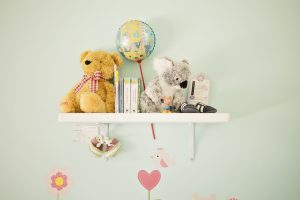 Create an essential box
An essential box is something that will have everything that you might need on the relocation day or a day after. You need to pack all of that into one or two bags or boxes that you can keep all the time with you. Some basic items that a good checklist include are:
Diapers
Wipes
Clothing, pajamas
A favorite toy or a blanket
Formula, juice, food
Extra pacifiers
Car seat
Any medications you might need
A nursery room is the last one to be packed when moving with a baby
So, when it comes to packing and relocating the last thing you are packing is a nursery room or kids' bedroom. Also, that is the very first thing you will unpack once you arrive at your new home. The most important thing is to give your kid some consistency and routine, familiar surroundings. That way, kids won't react too negatively on the move itself. For them, all will be the same – their room is the same. So, when you are moving with a baby keep in mind that you need to keep calm and keep the routines.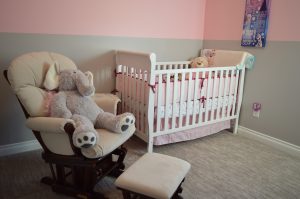 Talk with your baby pediatrician
One of the important things is to talk with your baby pediatrician. A lot of people forget that, especially if they are in a hurry. So, you should definitely pay him a visit and ask for some advice. Also, if you will need a new pediatrician to make sure to ask for a recommendation. Also, make sure to get a copy of all medical records that your kid has. And, also, as soon as you choose a new doctor set up a meet and greet appointment. That way, you will meet the person who will be taking care of your baby health from now on.
When moving with a baby – babyproofing your new home is a key!
When you are relocating with a baby, you need to babyproof the new home. It might seem silly, but one of the best ways to do that is to crawl around the house. In your old home, you knew everything – but this is a new space for you as well. So, when you crawl you will see the world from your kid perspective. That way you will see all the possible things that might be interesting, but at the same time dangerous for your kid. Also, it is very important not to bring items from your old home that might be dangerous. And you can use the relocation as a great chance to declutter your home.  You can always get a storage Boca Raton and keep your new home decluttered and safe.
Start as soon as possible
Although babyproofing can take time, you need to start as soon as possible. You should check doors, windows and check the alarms. Install baby gates, and also make sure to secure the furniture. Don't forget about the electrical outlets. Be sure to check all of them and get them covered. Also, you need to make sure that all the items that can be dangerous are out of reach. For example, make sure that the medicine cabinet is locked and similar. Moving with a baby seems complicated, but it is not. And it is something that you can do very easily!