Relocation is an important step in your life and it must be prepared well. In order to have a successful move, no detail should be forgotten. Our reliable movers Miami can help you with that. Moreover, to help you start this new adventure on a good note, we have made a small list of the moving services you need for a successful relocation to Miami. There are different moving services that will make your moving process easy and stress-free. In this way, you will be able to approach this new period of your life in a much more serene way. So keep on reading.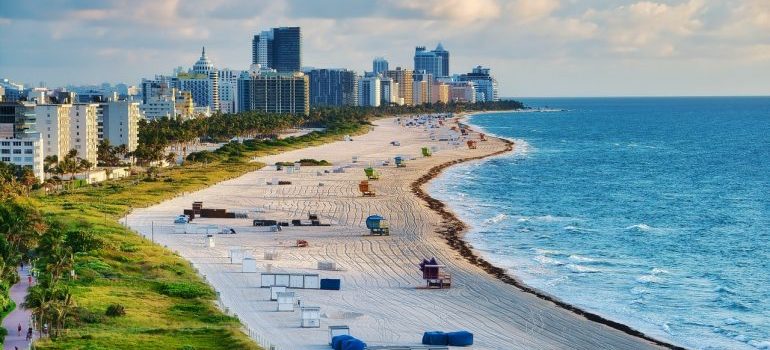 What moving services do you need for a successful relocation to Miami?
Are you ready to move to one of the most fun cities in the country? The Miami heat is waiting for you. The first step you need to make in order to settle well in your future Mimi home is to properly plan your move.  There is no better way to start a new life than with a perfectly tailored moving plan.
You shouldn't DIY your move to Miami. Hiring a professional moving company will save you both time and money. Moreover, you will not have to worry about any part of the move since moving companies offer a plethora of moving services. All you need to do is tell your movers what you need and they will be able to make it happen for you. Some of the most helpful Miami moving services that you will need for your relocation consist of:
Packing services
Storage services
Piano moving services
Long-distance moving services
The good part is that all of these can be tailored to your needs. This is why consulting with your moving company in advance is important.
Packing is one of the important moving services you need for a successful relocation to Miami
Packing is a time-consuming task. If you are moving your whole household, you will need to start weeks in advance to finish packing everything on time. Moreover, you probably own some oddly shaped items, like a piano that can be tricky to pack on your own. For this reason, using Miami piano moving services is the best option. Also, you will not have to think about buying proper packing materials. A moving company will provide you with the best moving supplies out there.
When you leave packing to a professional it gives you time to do other important things in your life. Professional packers are trained for this job, so they will do it three times faster than you. Furthermore, you can be at peace knowing that all your belongings are properly packed and protected by experienced movers FL. When items are packed the right way you can be sure that they will stay in the perfect shape. And ultimately that's what you want, your items to arrive in Miami in the same condition that they left your old house.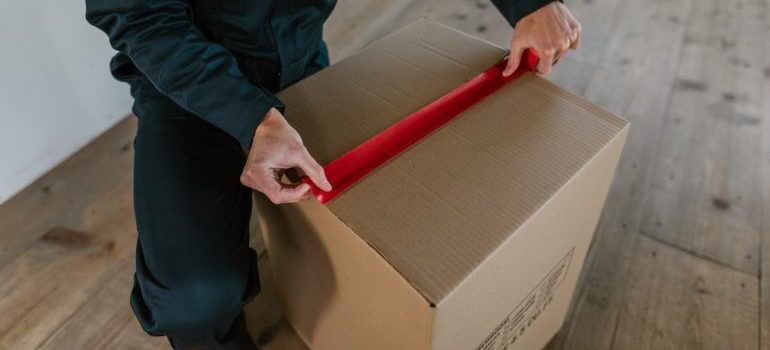 Want to save some money on packing?
If you want to save up some money on packing, you can pack all the simple things by yourself. Clothes, books, shoes, jewelry, and other personal belongings that are not fragile, you can pack all of these things without the help of the movers. However, you can still ask them to supply you with the necessary packing materials. Also, most of them will give them for free.
Storage units are perfect for those extra items you don't want to get rid off
While you prepare for your move to Miami, you might realize that you will not be able to move all of your things with you. This is why storage services are important. You can rent a storage unit and leave all the bulky furniture that won't fit in your new Miami home. Many storage facilities offer long-term and short-term storage, so you will have enough time to decide what to do with your furniture. Furthermore, you can leave it to your movers to bring everything you want to keep in the storage unit. You don't even have to move from your couch.
A moving company can help you with the paperwork
For long-distance moving, it's always better to hire long-distance movers Miami. They will know how to prepare everything from A to Z to move your household in the most perfect way. Moreover, they can give you valuable advice concerning paperwork. Many things can go wrong during a move, but since your movers have years of experience in the moving industry they will know to find a solution for any problem that may arise. Long-distance movers from Miami will go the extra mile to provide quality service. A successful move is only possible with a great moving team.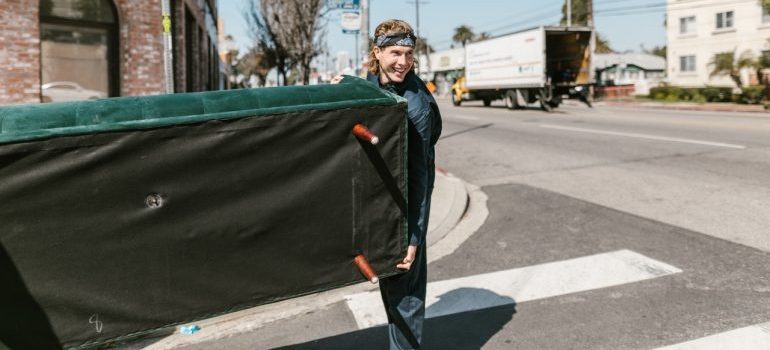 Assembling and disassembling of furniture
To make packing easier, you should disassemble your furniture. This way you will be able to protect it better and the packing stage will be easier. However, if you don't know how to disassemble and assemble your furniture there is nothing to worry about. Movers are specialized in this matter. Before you move, make a floor plan of where you want your furniture to be placed in the new home, so that they can do it exactly how you want it.
Ask your moving company what kind of moving services you need for a successful relocation to Miami
As you can see, with the help of moving services you will have a great moving experience. You can contact your moving company and ask them what kind of moving services you need for a successful relocation to the beautiful city of Miami. Once you tell them what are your needs and expectations they will be able to propose you services that will help you have a good relocation.