Dating and living together are two different things. When is the right time for moving in with your partner? How to make that important step? After all, this is a point where everything goes to the next level. Hence, you must be completely sure you're ready. Well, now it's the right moment to start searching for an adequate home. Of course, if you don't have any. Moreover, a number of details are to be resolved. Above all, give your trust to City Movers. Plan well and organize every aspect of moving your possessions to the new place. Most importantly, get ready for living together. It's not easy. Especially at the beginning.
When do you start moving in with your partner?
Well, when it comes to American couples, around 25% of them do this after four months of dating. Still, some couples make this decision after a year of being a couple. That's about 50%. Furthermore, after two years of dating, more than 70% of people start living together with a partner.
Is it that easy to decide on moving in with your partner?
To tell the truth, some don't realize how important this is. Consequently, separation comes more rapidly than you may think. That's why you shouldn't precipitate with this. Analyze everything. Be certain it's the right choice. You wonder how to be sure, don't you? First of all, think clearly. Let reason dominate over emotions. Then, communicate with your partner. Be sincere. Reveal any doubts you may have. As a result, you'll be sure you've chosen well.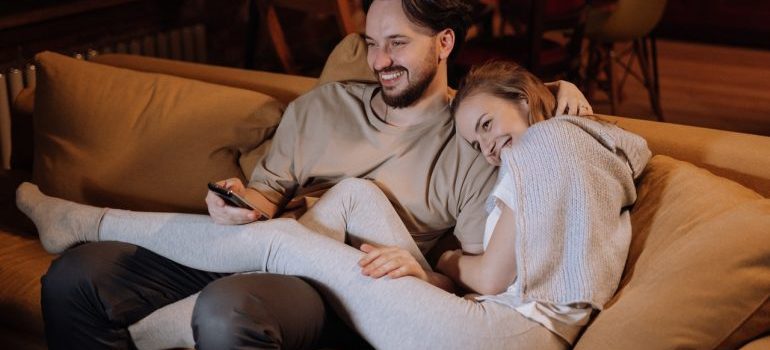 Start planning
Now you can start organizing in order to begin sharing a home with your partner. Thus, talk to each other. Coordinate. Try to reduce stress. Also, agree on a budget. Check if you can afford movers Margate FL. Moreover, consider what stuff you need. Where will you live? Therefore, a number of questions will pop up. In general, prepare for a great change.
Prepare for moving in with your partner
Before you actually move in together, determine what to do and where to go. In other words, each detail should be clarified.
consider your possessions
check where you plan to live
house decoration or remodeling
decide on the transport
packing your things
set boundaries
Look at your stuff
This means you need to inspect the stuff you both have. Thus, you'll see if there are some duplicates. Also, you may realize you don't need certain items. Moreover, pay attention to bigger stuff such as sofas, dressers. After all, they may not fit the new place. With this in mind, measure the new apartment. At the same time, measure your furniture. After careful inspection, agree on what you should keep. As for other items, sell, donate, or toss them out. It all depends on the state of those things.
Be aware, you should do all this before the move. Remember, keeping too much stuff will only increase the costs of your relocation. Therefore, you should find the best local movers in Florida. In case you've decluttered, the price of the move will be significantly lower.
Will you search for a new place?
As a matter of fact, you have several options before moving in with a significant other. In order to choose right, consider every detail.
find a new home
stay at your place
opt for your partner's place
In case you both live in small apartments, there's no doubt at all. Definitely, you'll need a new place. Therefore, start searching. On the contrary, if one person lives in a bigger apartment, you may just move in. Or stay in your own place. Be that as it may, you must take more things into account. For instance, the location of your work. Is it a good option for a pet? Take into account the neighborhood amenities such as parks, restaurants, shopping centers. Not to mention, the safety of the neighborhood is very important.
Make t
he place your own
Now is the time to remodel or decorate the new place. For instance, you can make an extra bedroom into a home office for your partner or yourself. Moreover, create a warm atmosphere. Use photos, pictures, wallpapers, curtains, and other decorations. What matters is you should do everything together.
Find reliable movers
As for the type of relocation, a DIY move or professional movers is the option. However, we must advise you to opt for professionals. After all, you surely seek perfection. Only reliable movers can arrange the move perfectly. Not to mention, you'll have more time to dedicate to other affairs.
Pack the stuff meticulously
Devote yourself to the packing process. Make sure to pack your stuff with great care. Thus, protect each item. If possible, find boxes for free. Still, if you're not sure you can handle it, consider the budget. You can always rely on the help of professional packers.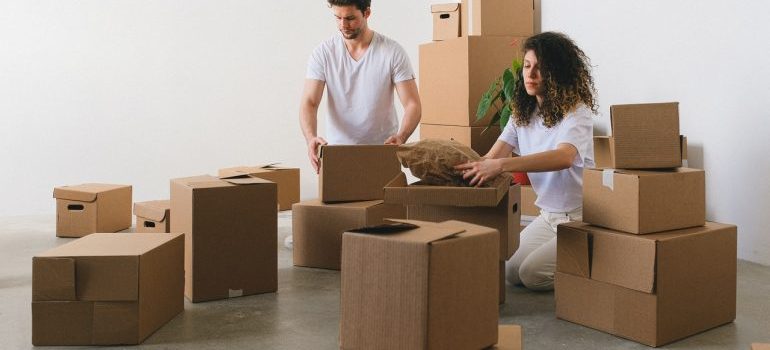 Good communication is the solution you need
While some people like to plan everything, others are more spontaneous and flexible. Thus, communicate your needs. Agree on the time of your friends' visits. Also, keeping a pet is the responsibility of both people. Moreover, create a routine. Share responsibilities. For instance, washing the dishes, cooking, etc. On the other hand, you both need some time alone. In other words, quality must be a priority. You both need to work on your relationship.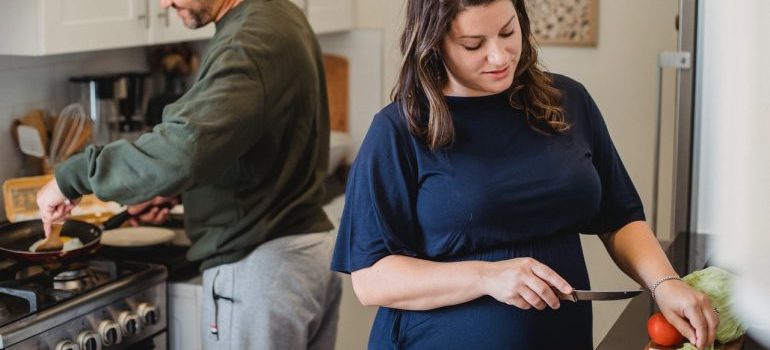 Approach moving in with your partner the right way
All in all, be aware that moving in with your partner is a serious decision. Only if you're absolutely certain you're ready for the big change, begin your adventure. Even then, prepare well. Most importantly, talk to your partner about everything. Don't allow the existence of any doubt. Finally, enjoy your life together. Spend quality time. Hopefully, you'll succeed in your intentions.