The holiday season is just around the corner and many prefer to have some relaxing time with close ones and recharge. Moreover, business owners tend to finish up all main tasks so everybody can have a peaceful holiday without unexpected phone calls from work. However, it's not rare for some CEOs to kickstart their office relocation exactly in the middle of the holiday season. If you are one of them, then make sure to take a break and check this guide. There are several key factors that decide whether the holiday joy is the right time to move your offices. Whatever you decide, City Movers will be there to carry out your office relocation. Our team will ensure the move turns into a joyful experience!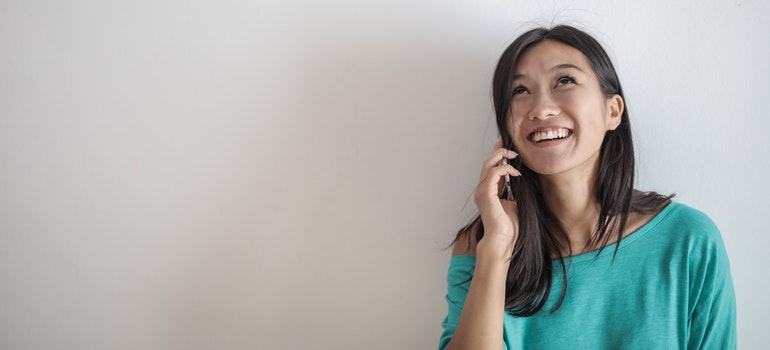 We rank among the most trusted commercial movers Florida has on offer. Once our team arrives, they will execute everything for you while maintaining a high level of service. You won't have to worry about anything – from paperwork to inventory and equipment. Our office movers have your back from start to finish, holidays or not.
Notice the signs that tell you it's a perfect time for an office move and hire a company
Although it makes more sense to chill during holidays, some clear signs mean it's probably time to consider office relocation. Sometimes, it's unnecessary to wait until the holidays are over. The sooner you complete the office move – the better. Furthermore, you have to pay attention when the movers you want to hire are available. Simply make a list of several licensed professional moving companies and call each of them. Choose the movers Sunny Isles Beach available at the time you need, which also offers top-notch office moving services.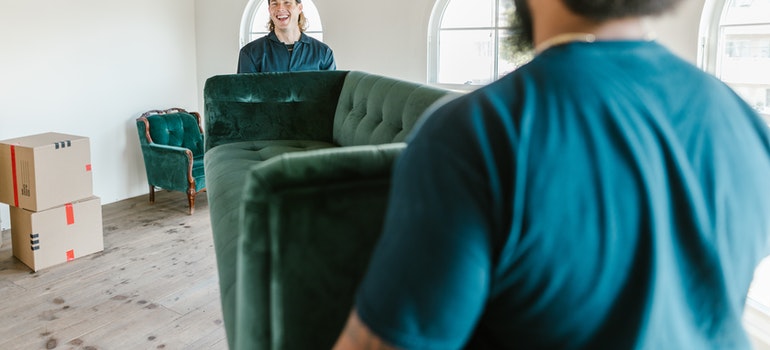 #1 Lease expiration date is the right time to move your offices
If your lease is about to expire around the holidays, then make sure to plan your move ahead. It usually takes a year or two to plan a successful office move. As much as delays seem appealing due to the holiday joy that surrounds you, it's best if you stick to the due date and coordinate the moving logistics on time. Don't skip on professional moving help. Take time to browse movers Kings Point FL and cross-compare their commercial moving services. They also include additional services like storage rental, as well as quality moving supplies.
#2 Office clutter calls for bigger office space
Over time, the office space gets cluttered more than ever. Once clean and tidy offices become filled with inventory and paperwork. In addition, busy employees tend to get all over the place which makes the offices more crowded. In that case, it's more than clear you need different offices, especially when important archives are pilled up.
#3 Productivity levels went down
It's normal that productivity goes down once you get used to your office space. If decluttering or office refurbishment isn't of great help, then changing your office space is your best solution. Different office space, painted in more neutral colors is more likely to bring back work motivation among your employees. The space used for work has to serve the needs of employees and clients likewise. Once you outgrow the offices you are in, the next step is to find a different and better location. Moreover, it's recommended to change offices every few years.
#4 The right time to move your offices is when the company starts growing
Company growth often includes office change. The more employees and clients you have, the more the need for space will become a number one priority. So think ahead of moving offices to get a more representative working environment.
Consider both pros and cons when moving your offices around the holiday season
When planning a commercial move at the time the holiday season is knocking at the door, you have to consider several important factors:
Don't expect every moving company to be available at that time. Some are already fully booked, while others are taking breaks. Furthermore, the company choice narrows down due to holidays. Therefore, it's important to check the availability of the movers you consider hiring.
Due to the very nature of the holiday season, some companies may go on a temporary break. On the other hand, fraudulent movers often take chances to take advantage of the urgency that holiday moves bring. So be careful when choosing your moving ally. Not every company has your best interest at heart, especially during the holiday season. Therefore, make sure to check if the movers you come across are fully licensed, with proven work history.
Inform yourself ahead about the weather changes, possible snow, heavy rain, and so on. Weather conditions are often volatile during holidays. In addition, the roads aren't always the safest for relocations, especially long-distance ones.
You will have to juggle between office relocation and holiday duties
If family time during holidays is something you're looking forward to, then keep in mind you'll have to juggle it with your moving preparation. Let your closest ones in advance you won't be available all the time, and try to schedule a separate gathering ahead. Explain the reasons behind your office move and why it's important to you.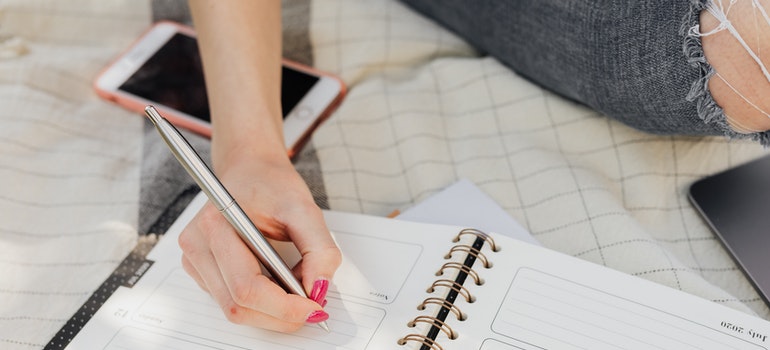 Holiday office relocation requires proper planning
Moving preparations are essential to every successfully executed move. Without planning on time, you cannot expect the move to go hassle-free. Once you know what to expect when moving your office around the holidays, you will feel much more at ease. Moving won't seem as tedious and complicated. In fact, it will be possible to actually enjoy the moving journey.
Not every time of the day is the right one for moving your offices
Apparently, evening relocations during the holiday season are not the right time to move your offices. On the other hand, early morning is the right time to move your offices and avoid traffic crowds at the same time. In addition, you will get more time for rest and unpacking after your commercial relocation is over.