If you recently relocated to a new house, condo, or city, then you are probably thinking about throwing a housewarming party! However, in the midst of the COVID-19 pandemic, you need to take caution. Even when it comes to a housewarming party. That is why City Movers prepared this guide on how to throw a safe housewarming party nowadays. With this advice and ideas, you will be able to have a perfect housewarming party in the nowadays pandemic era!
Safety should be the priority if you want to throw a safe housewarming party
You probably already know that whatever you do during the COVID-19 pandemic should follow some basic rules. And you know the rules such as: wash your hands thoroughly, wear a mask in public, as well as wear gloves if you're going to touch something that others might touch. And, equally important, keep social distancing of at least six feet from people you don't live together with. So, when you think about these rules, you might think that throwing a housewarming party is almost impossible. Particularly when we're talking about a party where guests are eating, drinking, and laughing together. However, it is very important to maintain safety measures in mind as you read on. That is why the best moving company Miami suggest you think about the following ideas:
Zoom meeting
Have a housewarming week
Have a party outside (if possible)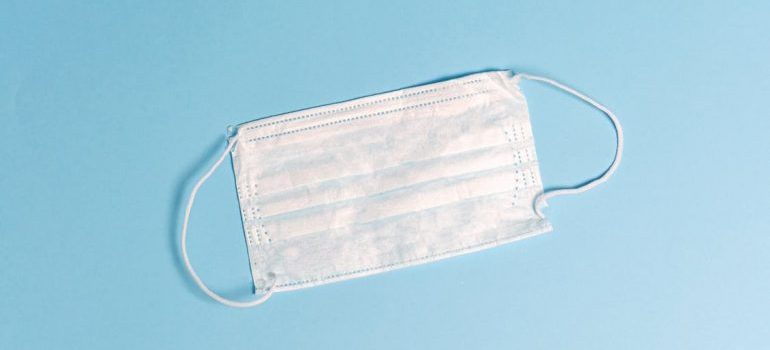 Zoom meeting
One idea is to throw a safe housewarming party via the Zoom platform. We all know that Zoom is a very useful app. Since it can give us the option to stay close with people we couldn't see in person. Hence, in order to keep a proper social distance, you can consider throwing your housewarming party event online. Firstly, you can make a room-to-room video tour of your home to your friends. That way you will show what your place looks like. And you can also explain why you're so excited to be living there.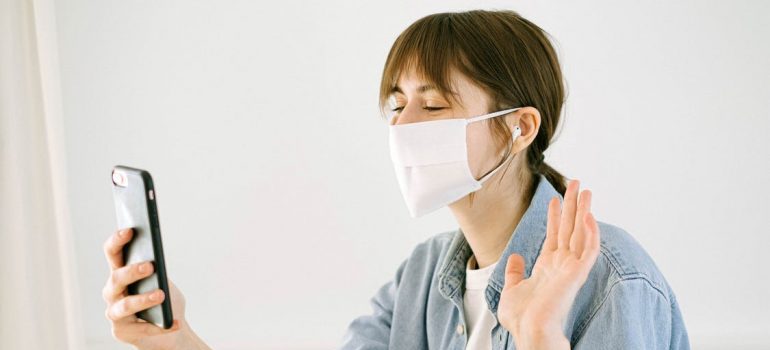 Remember to email the video to friends, cousins, and family members in order to invite them to join you via Zoom for a viral party. Since you have just moved to a new home, movers Delray Beach suggest you keep the gathering small and prepare it up for a few weeks out. Because that way, you will have more time to organize. You can also think about shipping a favorite bottle of wine to each invitee. If you do so, everyone can share the same drink as you chat. If your party includes more people then you can send a unique cocktail recipe in advance, so that everyone can have the same drink.
Have a housewarming week in order to throw a safe housewarming party
Bear in mind that in some states, small gatherings of up to 25 people are allowed. However, everyone has personal preferences. So you might be reluctant to have that many people in your home at the same time. Hence Coral Springs movers propose to throw a housewarming week! You can schedule small groups of your friends and family members to drop by for a fast tour of your home at different times. By doing this, you won't have to deal with a large party-like atmosphere indoor. And you will still show your new home to your important friends and family members.
Don't forget to ensure that you have enough disposable face masks in your home. Also, if you're feeling creative, you can make some masks printed with your address in advance. Make sure to have sufficient pump bottles of antibacterial gel. And you can also buy pocket-sized hand sanitizer and put those in various places throughout the house. Additionally, if you want to make visitors more comfortable, postpone housewarming week until you're completely unpacked.
Have a party outside
If you are one of those people that prefer a big party, there is a solution for that. However, currently is not a good time to have a large party inside your home. Because it's just not 100% safe. Yet that doesn't mean that you can't hold an excellent housewarming party. Hence, movers Sunrise FL suggests you do it outside. So, if you possess a yard, you can set up separate places for barbecuing, for drinks, and for families and friends to keep at a safe distance.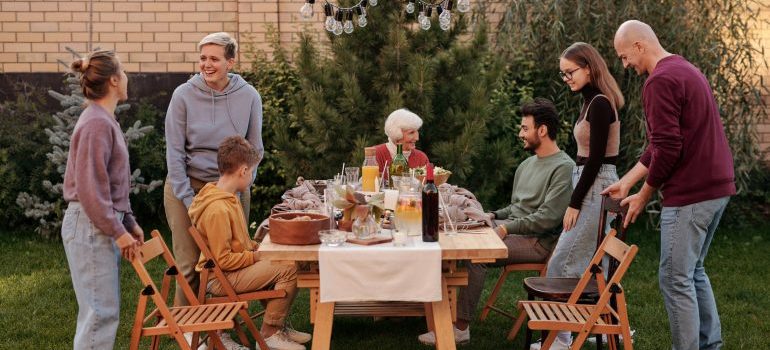 Make sure to find the right distance, since your visitors should be close enough in order to be able to chat and hang out. Moreover, you can have a local restaurant cater it along with takeout that you know everyone will like. This is also a perfect way for you to get to know the local business owners. As for the entertainment, there are many ideas that you can use in order to have fun games. Also, throughout the party, you can invite each person to take a stroll through your new home. Even if you are throwing a housewarming party outside, don't forget to provide rubber gloves and disposable face masks, as well as hand sanitizers.
Neighborhood-warming party
However, if you don't have an outdoor space in your new home, think about showing off your neighborhood instead. Since the community you have chosen has probably played a big factor in why you relocated to where you did. For instance, you can throw a safe housewarming party in a nearby park, or in some other public space. That is also a great option to get to know your new neighborhood. And your close friends and family members will also get to know the exact place even more. Additionally, you can invite your neighbors, in order to get to know them. Be sure to follow the right precautions and enjoy your housewarming party!