Moving around the time of holidays is extremely stressful. Not only must you pack, spend money, and work with City Movers to relocate safely, but you must also prepare for the upcoming celebrations. Covering so much in a short time interval is always hard and complicated. Luckily, you'll have a proper moving team and help from your family members. But there is a question of how and where to spend your first Christmas in Miami. Once you move in, you'll surely want to start exploring and enjoy the holidays. So, let us offer a few ideas to make this a bit easier for you. Let's take a look.
Start by settling in
You must settle in first to have an easier time and stress-free holidays. Simply because you must unpack a few boxes and make your home a comfortable place to be in. And because quite a few of you will spend your first Christmas in Miami surrounded by family members while having a nice and cozy dinner. Although, if you decide to go out, then you can skip this part for now. But no matter what you decide, you have a few chores to over first. As soon as your Wynwood movers leave, you should go through your stuff and pull out the most important items. Those are your toiletries, dining set, bedding, and personal documents. Everything else can wait until after the holidays are over.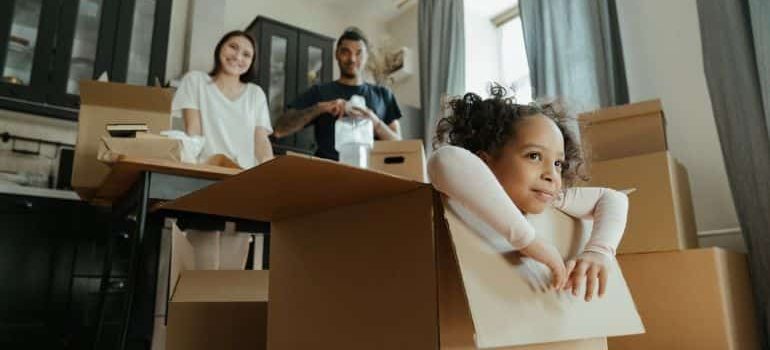 In case you have purchased packing and unpacking services from your Liberty City movers, then this part is even easier. If not, at least ask your movers to bring all the stuff to their designated rooms. This way the unpacking will be much easier. And all the furniture should be placed as per the previously assembled furniture layout plan. Use your movers while they are still on site and make your life a bit easier.
Visiting Santa's Enchanted Forest is how to spend your first Christmas in Miami
Santa's Enchanted Forest is one of the world's largest holiday-themed parks. At least we are sure it is the biggest in South Florida and arguably the most popular one in the US. This is a place for families with kids as for the couple alike. There are separate activities for couples and for families with children, so you won't feel uncomfortable among families even if you are visiting alone. And your kids will especially love this place. Here you can find Christmas-themed karaoke, light shows, live music, thrill rides, magic shows, and animal shows. Lastly, you'll have a unique opportunity to see the tallest Christmas tree in Florida. So, what are you waiting for? Call your Buena Vista movers straight away and head straight to Miami as soon as possible.
Winterfest Boat Parade is one of the best events out there
Our next stop is in Fort Lauderdale where you can spend your first Christmas in Miami by checking out the Winterfest Boar Parade. And this event is popular because it is tourist-friendly. There is an almost 3-hour-long event specifically designed for tourists. But this does not mean you can't attend and enjoy the holidays to the fullest. You should be ready for a 12-mile-long boat ride along the beachside where you can learn a lot about Miami and Florida in general. We are sure you will fall in love with all the decorations, lights, and amazing holiday spirit. And one more thing, this event is the most popular Christmas-themed event of 2022 so it would be a shame to miss out on it.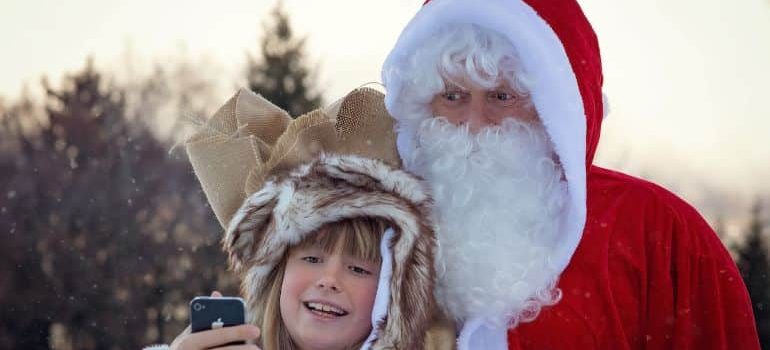 Miami Zoo
Visiting Miami Zoo during the time of holidays is highly advisable. You can do it at any time, and it will take only a couple of hours of your time. This is a perfect time filler where you can go out shopping and visit the zoo on your way back. The decorations are simply amazing, and you should definitely take a few family photos while being there. Above all, you shouldn't forget to take a pair of 3D glasses from the zoo personnel and experience the visual display in full. And your kids will love the horse, camel, and hippo rides they have there. Place this one on your calendar and you won't regret it.
City Theater is great for families
Once you become a fresh Miami resident, you'll start appreciating all the content City Theater is offering to the locals and visitors alike. And during the holidays, you'll have quite a colorful repertoire. We suggest Winter Shorts which are revolving solely around the Christmas holidays. Bring your entire family and enjoy it like never before.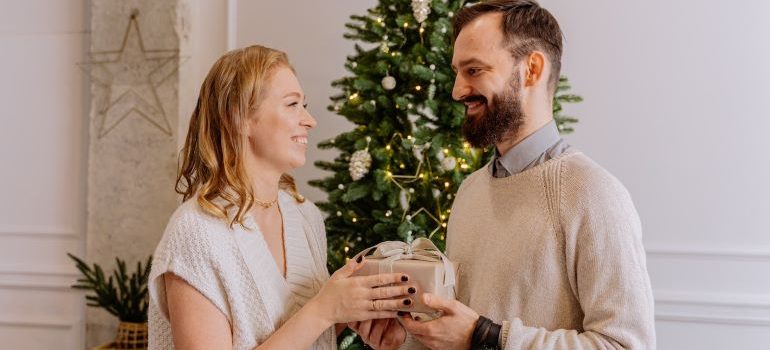 Checking out Jungle Island's Luminosa is another way to spend your first Christmas in Miami
Jungle Island is a place you can visit throughout the year. But during the time of holidays, it is simply perfect. Most theme parks are revolving around Chinese culture, but the Chinese Lantern Festival is something you shouldn't miss. And when we add all the Christmas decorations on top of it, it becomes a unique thing indeed. So, as soon as you are done working with moving companies Miami and settle in, figure out when to pay this place a visit. It would be wise to do it now when you have both worlds combined. If not, check it out at any time and you'll still have a unique experience.
Vizcaya Museum & Gardens
Our last stop is at the Vizcaya Museum & Gardens. It is another place you can visit whenever you like but it is simply magical during holidays. Grab something to eat, have a cup of hot chocolate, and enjoy decorated gardens with your family and friends. There are several art-crafting activities for kids as well as grown-ups.
Now you have a few ideas about how to spend your first Christmas in Miami. Hopefully, we made it a bit easier on you and you'll use one of our suggestions. If not, spend an hour researching online and we are sure you'll find many more. At least Miami is full of holiday events. Good luck and happy holidays.