Buying a retirement property is a good idea. After retirement, people often need way less space and have the desire to move closer to their children. Moreover, after all these years of hard work, you want to move to a nice place with great weather where you can enjoy your golden years. One of the places where City Movers move retirees the most is – Florida. The nice climate and great choice of activities make this state very popular among boomers. If you are looking for a place that has a great sense of community the Sunny State is the one for you! Therefore, buying a retirement property in Florida in 2023 is definitely a great choice!
Why retiring in Florida is a good idea?
Florida is so popular among retirees that more than 3.5 million people are 65 years and older. One of the biggest perks of moving to the Sunshine State are taxes. Depending on where you come from you will pay significantly less in taxes. After all, the state is known as one of the tax-friendly places for retirees. There is no income tax, inheritance tax, or estate tax! This is great news. By buying a property in Florida and moving here you will save up more than you thought.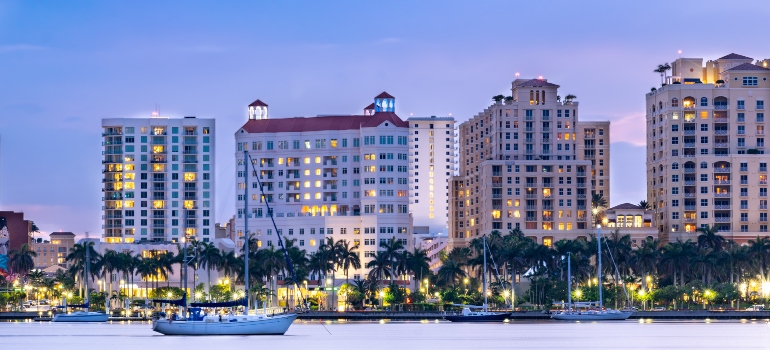 Nice and sunny weather all year round is not the only reason why people are moving to Florida with movers Coral Springs . The Sunny State is home to some of the cheapest cities where retirees can buy a home. Even though renting a home in Florida is not that costly, in the long run, it is better to invest in property. If you buy a home you will be saving money. Statistics say that buying a property is cheaper than renting by around 34.8 %.
What are the most popular places for buying a retirement property in Florida?
Many cities are popular among retirees; however, there are a few that stand out.
The Villages
Naples
Venice
Palm Beach
Each of these places has something to offer, it's just a question of preference and budget. No matter which one you choose you will for sure enjoy your new life here!
The Villages
It is also known as Florida's friendliest hometown. The median age of people is 72 years old. You can do many activities in The Villages. If you love playing golf, you will be thrilled to know that there are more than 50 golf courses! The median home price is around $250.019 which is not cheap but it is cheaper compared to the rental prices.
Naples
If you are looking for an upscale community then Naples is the one for you. This is one of the most beautiful places in the state of Florida! Some say that it is a true paradise on earth. Just imagine yourself enjoying a walk on the beach at sunset, marvelous isn't it? Just like in the Villages there are a ton of golf courses. The median home value is around $325.803. People that live here love to promote a healthy lifestyle. Almost everyone exercises and promotes a clean way of eating.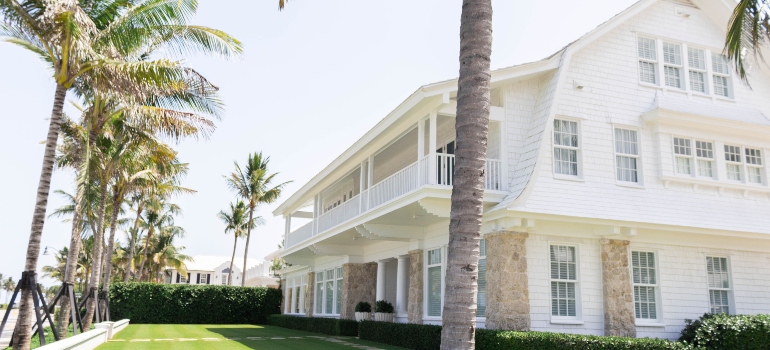 Venice
A town with rich history and culture that attracts thousands of people every year. This is also one of the popular places for retirement. Here a home will cost you around $227.508. Life here is so good that it was voted as one of the best places to live in Florida a few years in a row.
Palm Beach
This list wouldn't be complete without the beautiful Palm Beach. Some of the wealthiest people own homes here. Compared to the three other cities Palm Beach is larger. Here one thing is sure; you will never run out of fun things to do. The retiree community is strong. However, you will have to pay a hefty price if you want to buy a home here. It will cost you around $1.2 million! If you want to retire in luxury then stop looking for another place Palm Beach is the one. All you need to do is call your movers West Palm Beach and set the moving date in order to enjoy the sweet life in this magnificent city!
Watch out for hurricanes!
Before you buy a home make sure to inspect it well. We know that the state of Florida has great weather most of the time. However, a few times when the weather is bad it can be dangerous. There is a risk of hurricanes; therefore before you decide to buy the house that you like check if your home can withstand the winds. You don't want to buy a home and move here only to find out the hard way that the house needs some improvements. Moreover, make sure you get good insurance that will cover all the reparations in case something happens. If you take your time and check everything properly you will be just fine.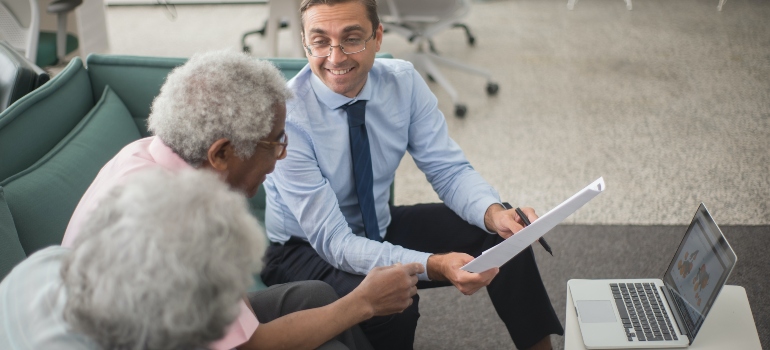 Get to know the neighborhood
Before you move with the help of movers Sunrise FL for good, go and visit the potential neighborhoods. Looking at the photos and seeing your future neighborhood in person are two different things. Therefore, if you can, plan a small trip and check your future environment. Also, make sure to hire a real estate agent. Since they know the community they will be able to help you find the perfect place for you. Before you contact your real estate agent, write down what kind of neighborhood you are looking for. The more details you give them the easier it will be for them to find you the ideal place.
Internet is your friend! Even a few minutes a day will help you get a better picture of what you can expect from buying a retirement property in Florida. Moreover, don't hesitate to ask people around you. You never know if they know someone that has moved there. Maybe they will be able to advise you and help you choose your future home.