Every year, many families' living spaces become cluttered with stuff. The quantity of stuff you own, not the amount of room, changes. More stuff means more things in bedrooms, kitchens, dens, and garages. The bad news is that you can't make more rooms in your home. The good news is that you have a lot of unutilized space just over your head: your attic. So it might be a good idea to convert your attic into self-storage. Today we'll talk all about how to do just that. In many American homes, the attic sits empty and dusty or with few items. However, if your attic space is very small or you have none, this article won't be of so much use. Instead, consider renting storage in Florida for all the stuff that's cluttering your home.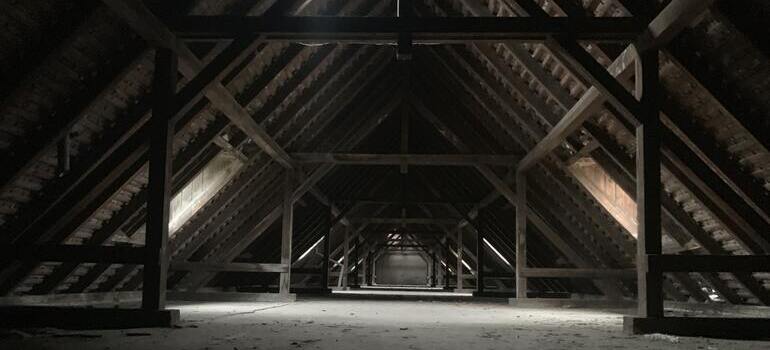 How to reclaim your attic with self-storage?
In reality, some attics are large enough to serve as both storage and living space. No issue. That's two problems solved. It provides you with more storage space and room for an older child (or a stray relative). Converting your attic into storage also boosts your house's value. It may not seem like much, but every dollar matters nowadays. Good news if you want to use your attic as storage or living space – it's not that hard.
Prepare to convert your attic into self-storage
There are a few things to think about before deciding to turn your attic into a living or storage area. The fact is that your attic must satisfy the same standards as the rest of your house in order to comply with local building rules. They are as follows:
You will need a full-scale staircase

The clearance between the floor and the beams must be at least 7 feet.

The attic must have a minimum width of 7 feet.

70 square feet is the minimum amount of space that should be available in the attic (or more, of course).
As a reminder, a pull-down staircase may be used to store things in the attic, but you'll need a more permanent stairway if you want to utilize it as a living area. But before you start carrying things up those stairs, make sure to get some packing materials FL to pack your belongings safely.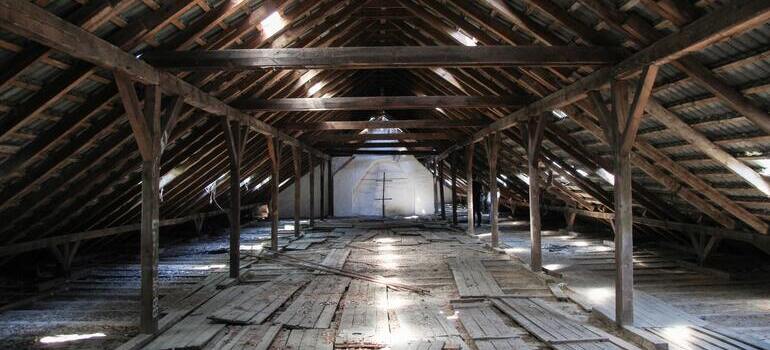 Find out whether you need a permit from your local permit office
Your attic may require a permit even if it's located within your home. If you need to install electrical wiring or ventilation, you'll almost certainly need one (which are both usually needed). An attic conversion that significantly alters the structural integrity of a property requires a permit too. If a wall must be knocked down to make room for the attic conversion, that may require a license as well.
Even if you think you'll be able to get away without permission, it's still not a smart idea. For one, if someone were to get injured and you hadn't obtained a permit prior, you may be held accountable for their injuries. Contractors are in the same boat. Luckily, permits are often easy to obtain. The danger of not having one is simply not worth it. If you don't want to bother doing so, then it's better to consider Miami self-storage as an excellent alternative.
Heating, ventilation, and air-conditioning are all important things to consider if you want to convert your attic into self-storage
Attic ductwork can be pre-installed in some cases, but most are not. If you're unsure, you'll need to verify or hire a contractor to do so. Having ductwork installed for A/C and heating is necessary if yours doesn't. Aside from that, ensure your HVAC system is capable of handling the additional usage. Upgrade your HVAC system or expand your ducting if you need to convert your attic into self-storage. The attic will be habitable throughout the year this way. This might take a while. So if you need a storage solution quicker, renting a self-storage unit might solve your problem. Or hire Florida movers to temporarily relocate you and invest in a proper attic renovation.
Installing new ducting or upgrading your HVAC system might cost a lot of money now. But you can cool and heat your attic in other ways if you don't have the money for a new system. Installing a baseboard heating system, for example, is an option. It is possible to get good results using a mini-split system as well. Finally, don't forget about airflow. This is especially true in the attic, which may get quite hot during the summer. So that it doesn't grow too hot and stuffy, you need to ensure that air can circulate around.
To make your attic into extra storage, consider hiring a professional
Even if you consider yourself to be big on home improvement projects, converting your attic into usable storage space is a significant undertaking. Go for it if you've got the time, talent, and resources. But consider hiring a contractor or handyman if you don't have the necessary expertise. A new floor, for example, may be simple enough for you to put in yourself. The electrical wiring, however, should be left to a professional. Hire a plumber if you plan on installing a bathroom and are not an expert in the field. In other words, accomplish as much of it as you can on your own. Everything else should be done by a professional.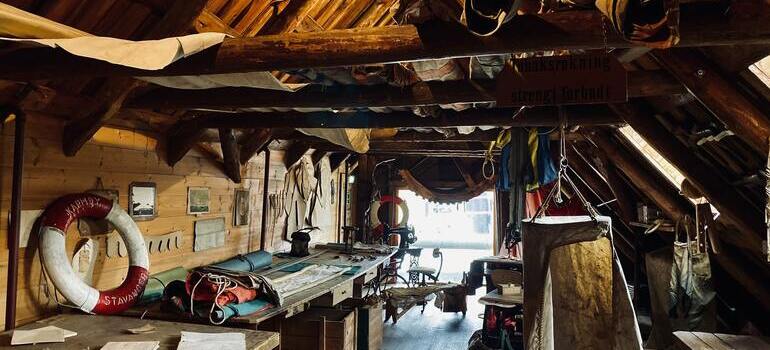 It is a lot of work to convert your attic into self-storage. But, at the end of the day, you'll be glad you did. If you don't have the time for it right now, consider renting a self-storage unit for now. This is a good stop-gap solution that will allow you the time you need for a proper attic conversion.