Moving cost calculation, in general, depends on the distance and weight of your possessions. Long-distance relocation fees are calculated based on mileage and weight. When you move locally, costs are calculated per hour and that gives you the answer to how much movers cost per hour. This means the more belongings you have, the more time movers will need to relocate them. To get precise cost calculation, it is best to consult a moving and storage Boca Raton company.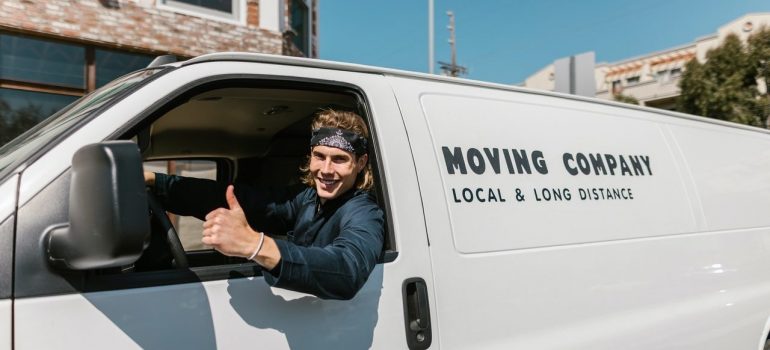 Should you organize moving on your own?
When you move locally, you also have two options. One is to do some of the work yourself. In this way, you will need to hire professional movers for a shorter period of time. It might look like a good solution cost-wise. From another hand, unskilled helpers can cause damage and prolong the moving period. This can also increase nervousness, rush, and stress for you, family, and friends helping with the move. Additionally, although it may look like saving on movers costs, you will have to provide friends with drinks and meals. In the end, the self-packing process may prove to be more expensive than hiring professional movers for the entire job.
What is considered a local move?
Any relocation up to 50 miles is considered a local move. For such a move, the local moving company will charge you per hour. What does that mean? Either you are moving your home or business, you will pay an hourly rate. The hourly rate can include moving labor only or moving labor and a truck. Although the cost of moving labor is higher in metropolitan areas, the average price for one mover is about $40. For example, for two movers you will have to pay $80 to $100 dollars per hour. And the more time they need to move your belongings, the higher the overall cost will be.
Is it cheaper to hire more movers?
By hiring more movers you expect that the job will be done faster. If they need less time to complete the job, they will charge you a fee for fewer hours. Again, in this case, you will save on hours. But you will pay more for movers. For example, 2 movers will cost you hourly $40*2, which equals $80. And they will need about 4 hours to complete the job. In this case, the total cost is $320.
By hiring 3 movers, you expect that they will need about 3 hours for the whole job. This means  $40*3*3, which equals $360. But there is one more catch. If the apartment or the office you are moving to are too small, all 3 movers will not be able to work at the same time. This way, you will end up paying one of them to be idle. Hiring more movers per hour makes sense only for working in spacious places.
How to estimate movers cost per hour?
If you are moving locally within Boca Raton, it is best to directly contact the moving company. You will be able to discuss with them all aspects of your move. Based on the information you give them; they will be able to make a cost estimation properly. They will advise what is the best number of movers for your relocation. And they will advise you about the best ways for organizing your move.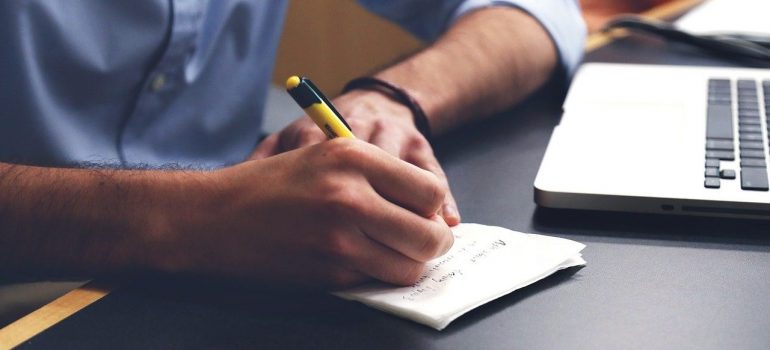 Major factors affecting local moving costs
The main factors affecting local moving costs are:
the number of movers you need to pay per hour
the size of your apartment or office
the number of belongings you need to move
While you can not change the size of your apartment or office, you can reduce the number of belongings. This is exactly why it is important to do preparation, i.e., to declutter. Selling, donating, or storing unneeded belongings will considerably affect your moving costs. This because the movers will need less time to complete relocation.
Additional factors affecting your local moving costs
There are several factors that can influence your local moving costs. The better insight you have, the better you will be able to control the moving spendings. Better to say, paying attention to these, you will be able to cut your moving costs.
the more things you move, the higher price will be
moving specific items like a piano, hot tube, heavy safe, etc., will mean the movers need more time for relocation
moving date
additional insurance
hidden moving costs
When negotiating with your moving company, keep in mind the additional costs that could arise. Talk to a moving company and try to include them in the cost estimation. Moving companies, by rule, will charge additional fees for carrying your things down and up the staircase. Or if they need to use the elevator. It is also an additional cost if it is not possible to park the moving truck close to your door. In this case, they will charge the distance for carrying the things to the truck.
Engaging movers when moving your office
Moving the office to another location has its specifics. Apart from the size of your office, this may be the number of things you have to move and movers cost per hour. You will have to organize cleaning services, moving the internet and phone connections. Make sure that all your bills for electricity, gas, and alike are paid. It is highly recommendable to include the costs of technicians' work in your cost calculation.
Make sure to inform your business partners and clients about the relocation. This will generate additional costs for changing the business cards, promotional material ads, etc. However, forgetting to do such changes can cause confusion and the eventual loss of customers.
Avoid unnecessary stress. Contacting the office movers Boca Raton can help you organize your office move and be sure that all elements of the move will be covered up.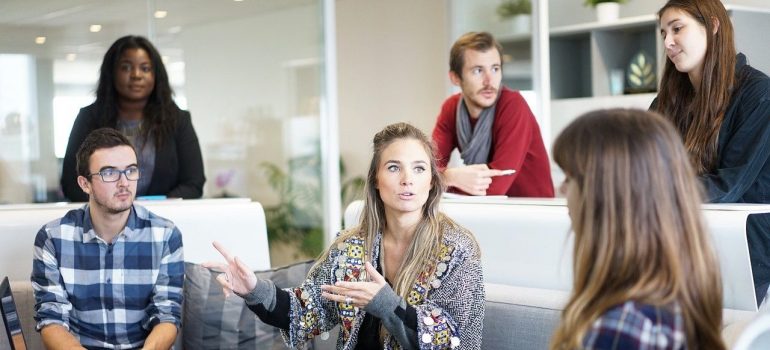 How to show you appreciate the well-done work of movers per hour?
Once they finish relocation, you might find the work of movers was very satisfying. And you are of opinion that movers' costs were worth every coin you paid for. Movers are already paid for their services, but you want to award them additionally. How to do that in a polite way? You can provide them with snacks, buy some juices, contact their employer and give a good review for their work. Some people like to give $10 to 15 each mover for half-day work, or $20 to 30 if they were working for the whole day.
When are the movers' costs per hour cheapest?
If you hire a moving company and movers during the peak season, meaning May to September, the moving costs will be higher. In the winter and spring seasons, when people are mostly avoiding moving due to weather conditions, the relocation costs are much lower. To cut the moving costs, it is also advisable to organize moving during the week. Most of the people are at work and traffic during the working hours is less. This will shorten all relocation time, and by that also the movers cost per hour.