Moving can be very difficult as it is both mentally and physically exhausting. You have to pack your items, find the best movers Wilton Manors Florida, say goodbye to your friends and family, etc. Moving with disabilities can be even more challenging as you need to prepare well and more thoroughly. For this reason, here are tips for organizing your move.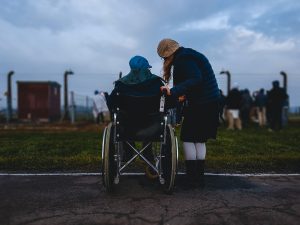 Before the Move
Here is the first set of tasks to do when moving with disabilities. 
Make a plan – create a moving binder, place where you can keep all your moving-related documents.  In addition to this, start looking for City Movers as well.

 

Moving checklist – make a checklist of all the things you need to do.

 

Applying for Financial Assistance and moving assistance – government and community organizations offer financial support for people with disabilities when they are moving.

 

House considerations – depending on your disability, make sure to find a home that is suitable for your needs. 

 

Check for safety hazards –pay attention to the potential safety hazards when buying a new house. These often include ledges and stairs, low-hanging ceilings, slippery surfaces, etc.

 
Moving with disabilities – packing your items
It is going to be difficult to pack your items alone. For this reason, you should ask for help. Hiring professional packers is a great way to reduce stress caused by moving and packing. If your moving budget does not allow packing services, then ask your friends and family. In addition to this, you should declutter your home and clean it before moving out. This is a perfect opportunity to throw out all the items you are no longer using. When packing, make an essential bag for 2 or 3 days. It should include a change of clothes, medication, toiletries, chargers, etc. Lastly, let movers to the packing and heavy lifting. You can help by telling them which items are fragile or valuable to you. Do not forget to get moving insurance for your items just in case something unfortunate happens.  
The last set of tips when organizing a relocation
Hire professional cleaners – again, it would be wise to clean your new home before you move in. Since cleaning is a huge task, hire professionals for the job.

 

Unpacking services – if your moving budget allows, you can hire

professional

 packers to unpack your items. 

 

Utility services – make sure to transfer all utility services and cancel your phone and Internet at your old address.

 

Find Health Care services – you should move your medical records. Find a new doctor in your new city and other health care services you might need. In addition to this, make

arrangements

 for in-home care if necessary. Transfer your prescriptions at a local pharmacy.

 

Get to know your neighbors and Centers for Independent Living – once you move in, it is time to meet your new neighbors. Also, you can also find 

Centers

 for Independent Living and other local support groups.