Highland Beach is located between the larger towns of Delray Beach and Boca Raton, settled along the scenic A1A highway. Without traffic lights, its quiet and relaxing beaches serve as critical nesting grounds for endangered sea turtles. From March 1 through October 31, turtles approach the shores and lay thousands of eggs in nests all along the beaches. Weeks later, the hatchlings burst from the sand and go to the moonlit sea. No traffic light is needed here. Highland Beach is a truly beautiful place. And City Movers will be happy to help you find some other fun things to do in Highland Beach.
Check out the Atlantic Avenue
Atlantic Avenue is one of the most fun things to do in Highland Beach. It goes from I-95 to all the way to the ocean and according to USA Today, it's one of the ten best urban shopping centers in America. Actually, many people even call it one of the best streets in Palm Beach County. With its great boutiques,  a variety of restaurants, bars, and a lot of entertainment, Atlantic Avenue is the epicenter of downtown Delray Beach. There are palms and oak trees all along the avenue, which makes this place ideal for relaxing walks.
Atlantic Avenue is famous for its festivals. One of the most known is the Delray Affair, also called the "Greatest Show under the Delray Sun". This large festival takes place throughout 12 city blocks! It offers a mixture of art, crafts, and original products. The Delray Affair attracts artists and crafters from all around America. Also, if you happen to visit Delray Beach during Christmas Eve, you can't miss the famous 100-foot Christmas tree. Not only you could get inside this huge pine, but also see its awesome lightning and discover Santa arriving in his helicopter!
Visiting the Saltwater Brewery is one of the fun things to do in Highland Beach
Do you like beer? Movers Highland Beach FL recommends checking out Saltwater Brewery. Every Saturday afternoon, you can partake in a guided tour to learn about the production of handmade beer. Also, this brewery promotes education on environmental protection. For instance, they've launched the first eco-friendly six-pack ring to replace plastic rings.
Depending on when you are visiting Saltwater Brewery, you'll be able to taste Seasonal beers, Special release beers, or just the ones produced all year-round. Before leaving, you can buy clothes or accessories from the shop. As you can see, there are lots of fun things to do in Highland Beach.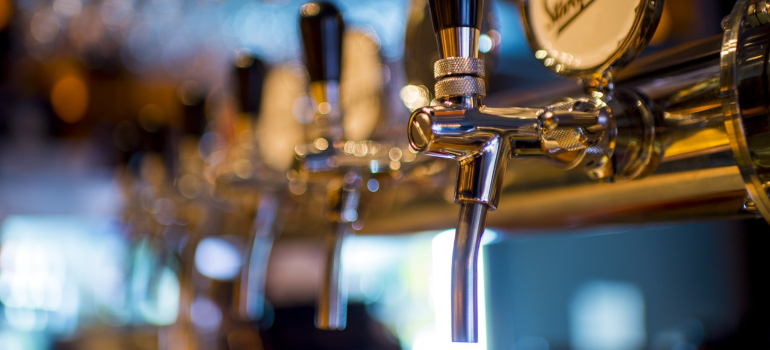 Take a tour of the Pineapple Grove Arts District
Taking a "selfie" with the large pineapple mural in the Pineapple Grove Arts District is definitely a thing to do in Highland Beach. Located in downtown Delray Beach, this colorful arts district is home to shops, art galleries, and boutiques. Just a couple of blocks down you can enjoy Pineapples Grove's "industrial" section, aka. The Artist's Alley is full of talented artists selling and showing their artwork and handmade crafts.
Silverball Museum
After a nice day at the beach, you'll want some noisier and more thrilling things to do in Highland Beach. Here, everything is possible. Visit the Silverball Museum which features more than 150 video games and pinball machines, antiques, which will make you travel in time as far as the 1930s. Both adults and children are going to enjoy this visit. The unique characteristic of this museum is that the admission fee is enough for you to start playing.
Morikami Museum and Japanese Gardens are some fun things to do in Highland Beach
Visitors of the Morikami Museum and Japanese Gardens are going to have the opportunity to discover South Florida's connection with Japan while exploring six lush, authentic gardens. In fact, every garden was inspired by a different period and style of Japanese gardening. All were designed by Hoichi Kurisu. The museum manifests traditional and contemporary Japanese culture through exhibits, a wide selection of educational events, a world-class bonsai display, Pan-Asian cuisine at the Cornell Cafe, and a distinctive museum store filled with unique items for all ages groups. The admission fee is free of charge for children 5 and younger.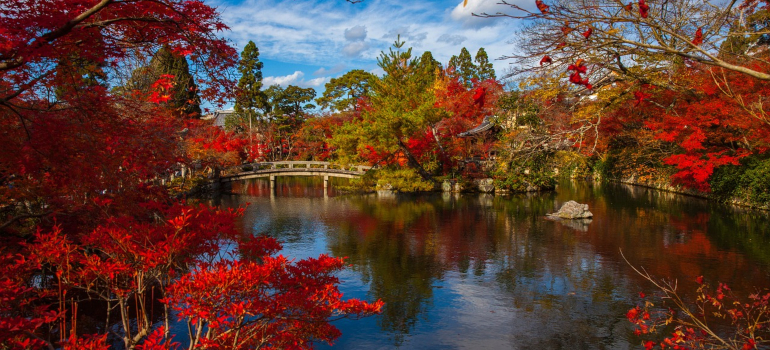 Sandoway House Nature Center
The Sandoway Discovery Center provides a glimpse into South Florida's fragile marine and freshwater environments through educational exhibits and programs. You can get a close view of some of Florida's native and invasive reptiles. Also, you can meet sharks and other fish at the coral reef pool, explore Southeast Florida's largest private shell collection, etc. The nature center's activities include beach and dune walks, daily stingray and shark feedings, weekly alligator feedings, garden walks, live animal exhibits, and fossil digs.
And of course, beautiful beaches
Highland Beach is one of the lesser-crowded South Florida beaches. This is perfect if you've just moved here with Miami movers – you'll finally get to enjoy some space on the beach to yourself! You can participate in all of your favorite outdoor and ocean adventures using rentals on the beachfront. The sand is great for playing or laying on.
Whether you are soaking up the sun and working on a tan or sheltering yourself under an umbrella and simply enjoying the ocean breeze, Highland Beach is a little slice of heaven. A lot of Highland Beach parts are pet-friendly but keep in mind they require your pet to be on a leash.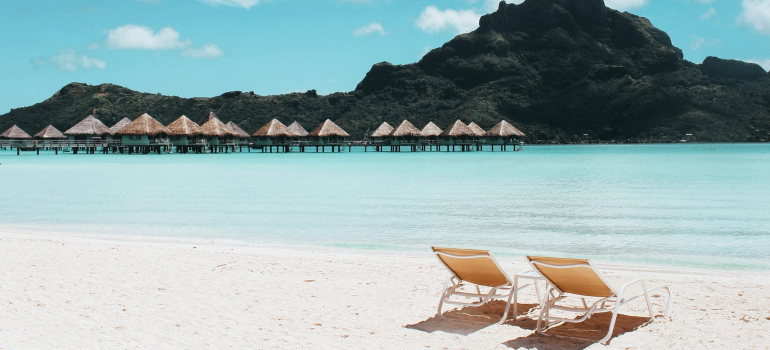 Fun things to do in Highland Beach: The conclusion
As you can see, there are a lot of fun things to do in Highland Beach but we named just a couple of them. Everyone can find something interesting to do here, and a lot of people want to come back again and again to this beautiful and amazing place. So, moving to Highland Beach would be a great idea. If you're in need of a mover, but you're living far away from Florida, check out long distance movers Florida. They offer moving services for a fair price. And with their help, you'll be enjoying Highland Beach activities in no time!