If you are moving long-distance with your pet anytime soon, you will have to pack all of your little friend's belongings. To make your day easy and efficient, take a look at our cross-country packing tips. Here's how to prepare for moving with a pet and pack their belongings with ease.
How to prepare for moving with a pet?
Moving with pets is not an easy process, especially when moving to a new country or state. In order to pack everything your pet needs and prepare it for this process, you will need to have a plan. Take a look at some basic steps you should take in order to move with your pet without stress: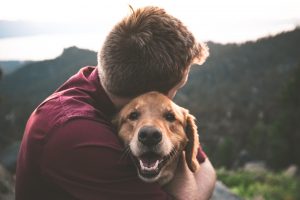 Visit your local veterinarian. Before a cross-country move, your pet will need to get additional medical paperwork. Check with a local vet if you need to pay for vaccinations or other checkups before the move.
Prepare necessary paperwork for pet relocation. Besides medical, you will need to prepare your pet's passport and ownership documents.
Contact reliable movers. If you are relocating with a large dog breed or have a few pets in your home, you should contact cross-country movers. Hiring pet relocation services is a common practice for long-distance moving.
Pack your pet's toys, food, and accessories. Make sure to create a packing plan while reading our cross-country packing tips.
Plan the moving day. Moving can be a stressful time for your pet, so make sure to prepare them for a moving day.
Before you make a moving plan and start packing your pet's inventory, make sure to contact reliable cross country movers Miami has to provide. Keep in mind that you might need to book pet relocation services ahead of time.
Getting your pet ready for relocation
While preparing for the relocation, cross-country packing tips will help you get your inventory ready. However, you should also focus on creating a stress-free environment for your pet during the moving process. Pets are known to feel the stress of any changes, so moving to a new home can be stressful for them. The most important thing you should do is to keep your pet's daily routine steady. If you are busy planning the move, you should still make sure to take regular walks on a daily basis with your pet.
Besides maintaining a daily routine, there will be another thing you should be aware of. Changing the environment will be a big shock for your pet. This is why you should make sure to leave some of their toys to pack at the last moment. If you are traveling to a new home by car, you can bring your dog's favorite blanket to keep them comfortable.
The best cross-country packing tips for pet owners
Since your pet will most likely use most of the inventory until the moving day, you should make a timeline of the packing process. Here's how to do that: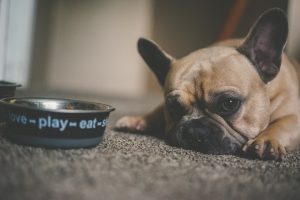 Step one-prepare and pack paperwork for pet relocation. Medical checkups, vaccination proof, and other pet-related paperwork are the things you should pack first.
Step two-clean your pet's toys, beds, and other items. Take all items that can be washed in a washing machine and clean them. For the rest of your pet's inventory, you can use vinegar or soda for cleaning, since other chemicals can be harmful.
Step three-pack items your pet uses the rarest. If you have to pack a dog's yard house, some old toys, or extra transporters, set them aside and pack them first. Leave only items your pet will be using until the moving day.
Step four-pack canned and dry foods for the first few days after the move. Once you arrive at your new home, your pet should be able to adjust during the first couple of hours.
On a moving day – pack toys, water and food bowls, and comforting items for the road. Packing a moving day bag for your pet is a necessity. Depending on the method of travel, you should bring different items like a water bowl, some comforting toys, and a blanket.
In case you are moving with many family members and kids, relocating with a pet could be a complication. If you don't have time to read cross-country packing tips and pack on your own, there is another solution. You can always rely on professional movers Boca Raton Florida has to offer. They could pack your entire household and do all the hard-lifting on your moving day.
Cross-country packing tips: will services be necessary when moving with pets?
Speaking of moving services, most pet-owners are skeptical whether they should let strangers transport their pets long-distance. Although it might seem scary, this is actually the best solution for your little friend. When moving long-distance, it's often impossible to travel long hours with a dog inside the car. Instead, professional movers, have their own ways to secure your pet inside a transporter. If you decide to hire professional Miami movers, make sure to ask them for more information. Most pet relocation services in the US include complete care of your pet during the moving day. Once you pack your pet's belongings, you will not need to worry about a little friend traveling to a new home.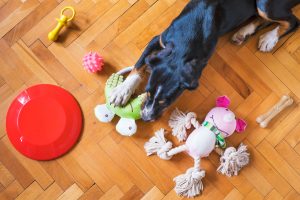 Settling in after the move
After the moving day is over, your pet will want to explore every corner of your new home. This will be a perfect time to pet-proof your new home and help your little friend adjust. What you should do is let your pet explore, sniff and get to know new smells. Don't insist on feeding your pet. Try playing with them, use a soothing voice, and prepare some familiar toys that can comfort them.