Having to pack an entire household requires a lot of boxes. You are probably familiar with this fact, having that you have just gone through the relocation process yourself. At least you didn't have to handle the packing on your own with the help of movers Parkland FL. Still, the problem you might be dealing with after the move was finalized is the abundance of empty boxes and the lack of space to store them. Do not let this issue keep you up at night, but rather take a look at the creative ways to repurpose cardboard boxes that we are now going to list.
The great thing about cardboard boxes is their diversity and versatility. You can choose to treat them with as little or as much attention and get a vide variety of great results. What you need, however, are ideas. That's what we are here for. So, here are some ideas classified by the amount of effort you need to invest in their realization.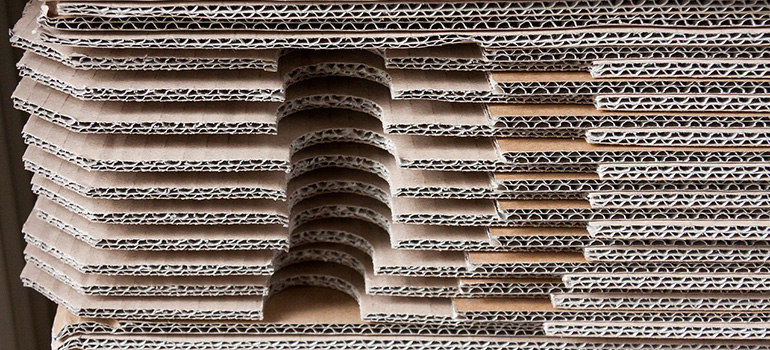 Ways to repurpose cardboard boxes that require minimal effort
Dispenser box
Here is a great way to use a cardboard box and organize all of those plastic bags from the grocery store. The way to do it is by straightening them out and stacking them into an organized pile. Take that pile, and place it into a small cardboard box you have from the relocation. Cut a hole in the box, so as to be able to pull out one bag at a time as you need them. This neat little dispenser can come in handy in the basement, or wherever you are keeping your cat's litter box or your dog's leash. You will have a stash of bags ready when it's time to clean up after your four-legged friend.
A box cord holder
Dealing with cords can be messy and stressful in an astoundingly short amount of time. However, your life needn't have such hardship in it with a box cord holder. All that you will need is one empty and not too deep box from your moving companies in Florida and toiler paper rolls. Paper towel rolls will work as well. What you need to do now is fill the box with as many empty rolls that will fit vertically. And that's it. Take your cords, and place them each in its designated tube, and never trouble yourself with untangling a knot of unidentified cords again.
Stylish storage
One can never get enough storage space in their home. Whether it is for things you use on a daily basis, or not as much, you need containers to keep your belongings. Why not make the ones who are visible, more appealing to the eye? Take the leftover boxes, and tape them with wrapping paper. What you will end up with are nice looking containers that can hold your kids' toys, kitchen utensils, pillows, and so on.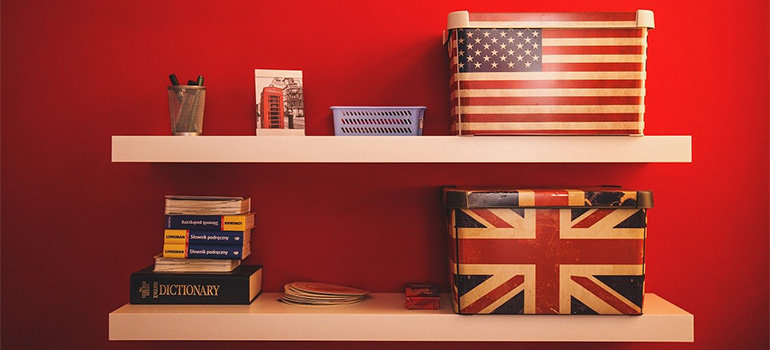 Ideas to repurpose cardboard boxes that require medium effort
Coasters
Take the boxes you have and no longer need, and cut them into small circles or squares. Make sure that the size will fit the glasses and mugs you have. You can leave it at that, but we suggest that you go a bit further, as the end result needn't look cheap at all. Go to your local craft store, and see what kind of sticky paper they have. There ought to be some nice patterns that would go well with your living room. In addition, you can see if they have some waterproof spray that you can use to preserve the longevity of your coasters.
Party decor
Having that you just relocated, chances are you are thinking about throwing a housewarming party. We always salute a party and deem this a great idea. It is also one of the great ways to repurpose cardboard boxes. Use them to create party decor that will fit with the theme you have in mind. It can be simple flowers or some other figures, depending on the vision you have.
Cat scratching post
If you have just moved with a pet, and that pet turns out to be a cat, know that you can give it quite a treat. Namely, take the leftover boxes, and cut them into square pieces that are approximately 4×4 inches. Glue them one on top of another until you get a tower that is at least 40 inches long. Make a wide base and glue the tower on top. Voila! You now have a cat scratching post.
Means to repurpose cardboard boxes that require maximum effort
Cardboard Castle
A great way to put a smile on your kid's face is to make them a cardboard castle. That is, if you assess the surprise to be age-appropriate. Mind you, it does not have to be just a castle. Playhouses, forts, and spaceships will all do the trick. Your kids can even help, depending on their age. From cutting and assembly to painting and taping. Just make sure that there are plenty of crayons, markers, and stickers for decorating.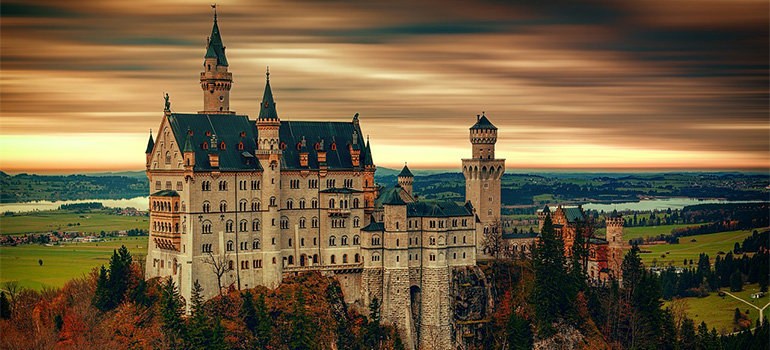 A maze
This is also one of the ways to repurpose cardboard boxes that will work great with kids. It will probably require the greatest amount of your efforts, but we believe it will be worth it. You will have to draw a plan first, and then use the cardboard boxes to create pathways. Having a backyard is great for this occasion, as it will prove to be the best place to set it up. While taping the walls together will be more than enough, you can choose to go so far as to paint the maze as well, and give it that extra vibe. We are sure that your kids will love play in this awesome structure.