Can moving supplies be reused after relocation? The simple answer is yes. And there are many ways to utilize your leftover cartons after you finish relocating. However, your options will mostly depend on the condition of your boxes and other packing materials. If your boxes survive the move unharmed, the options are endless. If, on the other hand, you end up with damaged boxes, you will have fewer available options but you can still find a way to use even the most damaged boxes. And City Movers is going to show you how. Let's get into it.
We will mostly talk about moving boxes
When we talk about packing supplies we mostly refer to moving boxes. However, there are other materials that are involved in the packing process as well. For example, bubble wrap, or packing tapes. Still, when the question "can moving supplies be reused after moving" is being asked people mostly think about boxes. And that is because boxes are the most expensive and are multipurpose items that can be put to use in many situations. Still, it is good to know that when you use some good moving supplies Fort Lauderdale has to offer, you will also be able to salvage bubble wrap, packing peanuts, as well as packing paper and find them some use as well. Nevertheless, we will mostly concentrate on helping you reuse your moving boxes.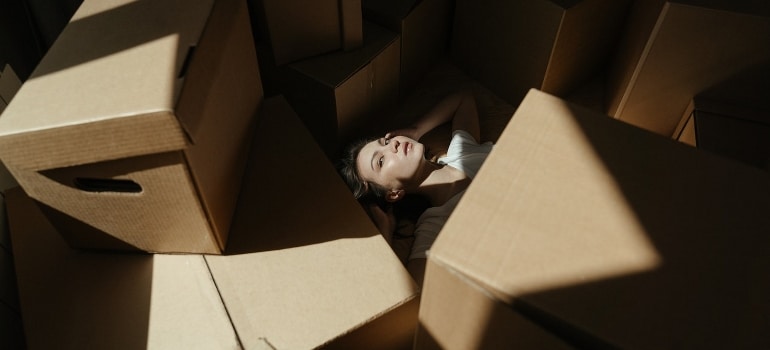 What determines the condition of your boxes after a move?
When it comes to reusing your moving boxes after moving, the quality of boxes plays a big role.  If your items were packed in used moving boxes that you found at the local grocery store, the chances are that your boxes are not going to be in good shape after the move is complete. If, on the other hand, you call some professional moving services Miami Beach has to offer and buy your packing materials there, you will most likely have many boxes that are in great shape after everything is complete.
The quality of movers can also affect the condition of your boxes
Unfortunately, the quality of your boxes is not the only thing that determines whether you will be able to use them. The quality of your movers plays a big role as well. If you are moving with some reckless or amateur movers, do not expect that they will treat your boxes the same way as some of the best moving companies Pompano Beach has to offer, for example.  That is why if you want to have boxes saved after a move, but more importantly your items undamaged, you will make sure that you find some good movers to organize your move.  Of course, good movers will cost you more. However, that is something that you cannot bargain with. If you want your items to be handled with care, you will have to hire true professionals.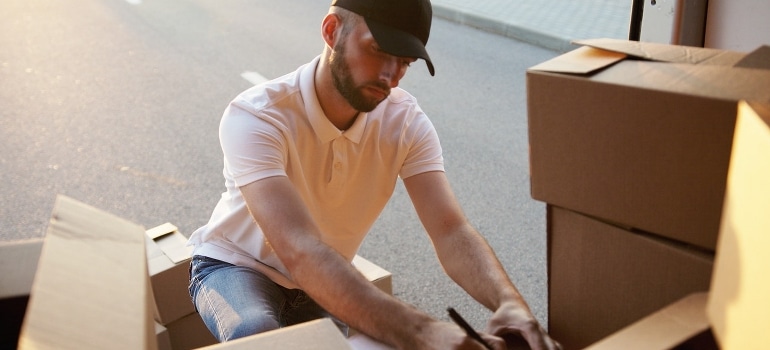 Hire packing and unpacking service
There is, however, one more thing that we failed to mention that would also determine the shape of your boxes – the unpacking process. If you approach unpacking with care and precision, you will end up with more boxes than when you are just ripping everything apart. If you can, find a moving company that offers an unpacking service. They will be able to unpack your stuff without damaging your boxes.
How to utilize good boxes after a move?
As we already mentioned, you can use good boxes in many different ways. If you want to declutter your garage, for example. Sorting your excess items into boxes and stacking them on shelves or on top of each other will create a lot of additional space in the room. If you are planning to put some of your items into some safe storage Boca Raton offers, you can use the boxes to pack your items for storage. On the other hand, maybe you know that you will be moving again soon. That is also a good reason to stick to your boxes after the move. If you know someone who is moving, you can also give away your boxes. The options are endless.
How to use damaged boxes?
We said that boxes that are in good shape are usable in many ways. However, there are also many ways to use damaged boxes. For example, some people started creating art out of cardboard. If you have kids, you can build a cardboard castle, or something similar and let them play for a few days. If your boxes are completely damaged and all you are left with is the cardboard, don't throw them away either. Maybe you are planning to remodel your new home, maybe do a paint job, you will need that cardboard to protect your floors and furniture, right?  As you can see there are many great ideas. And it all depends on your needs.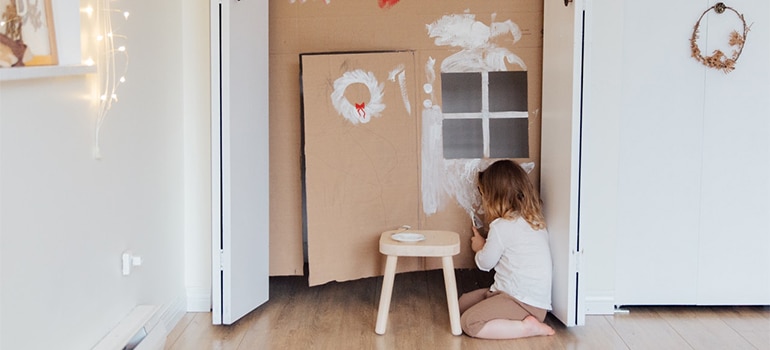 Storing your cardboard is very important
Finally, it is important to know that, if you want to put your boxes to use after the move, you need to store them right. Flatten your boxes so they take less space. However, it is important to keep them away from moisture. That is something that can damage the cardboard and make it completely unusable. So make sure that you wrap your boxes in plastic when you store them.
Can moving supplies be reused? It also depends on how you store them
Can moving supplies be reused after relocation? We hope we gave an answer to that question. The only thing that can prevent you from utilizing your leftover cardboard is storing it improperly. So be careful with that.