Moving to a new place, whether it is local or long distance, always involves a lot of planning and stress. There are so many things to take into consideration, especially if you are planning everything by yourself. Even though you are moving locally, you will have a lot of planning to do. And, moving is also stressful, no matter how far we are going. In addition, choosing the wrong time to move could add extra costs and even stress to your relocation. So, you might be wondering: What is the best time of year to move locally in Florida? To help answer this question, we at City Movers have created this useful guide on the best times to relocate in the Sunshine State.
The best time of year to move locally in Florida
Moving locally means you will not have to travel long distances during the relocation process. Still, it involves all the other necessary steps of a relocation process, including planning, packing, and transporting goods. A good moving plan can ease some of the stress of moving. And, we should make our moving plan according to the time of year we will be relocating. So, what is the best time of year to move locally in Florida?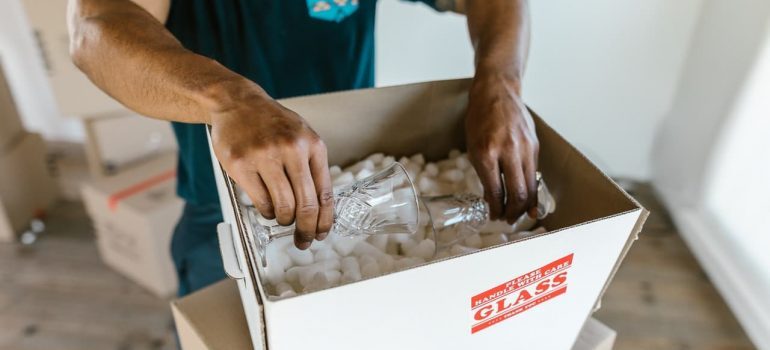 Spring
Spring is not a busy time, and March and April are low-demand moving months. This means that the moving companies will be more available and the rates you get will be more affordable. What is more, the weather is pleasant, as the cold winter months are over and the hot, humid summer is not here yet. So, moving in spring could be an enjoyable experience thanks to the comfortable weather. So, you can plan your move in the spring with some of the best movers Kings Point FL has to offer.
However, if you have school-age children, this might not be the best time to move. They will need some time to adjust to the new surroundings, and the end of the school year might not be the best time for this.
Summer
Summer is the peak moving season, and it is also the best time to sell your old home. This is the time of increased demand when it comes to buying and selling property, so you could be able to sell your house for a bit more money. However, it could also mean you could be paying for your new home a bit more if you decide to buy it straight away. What is more, summertime is probably the best time to move with children. They will not have to worry about transferring to a new school in the middle of the school year. They will also have time to get used to the new surroundings.
On the other hand, summer is the peak moving season. This means that you will have a harder time finding a cheap and reliable moving company. Luckily, there are many moving companies Delray Beach has to offer that you can choose from.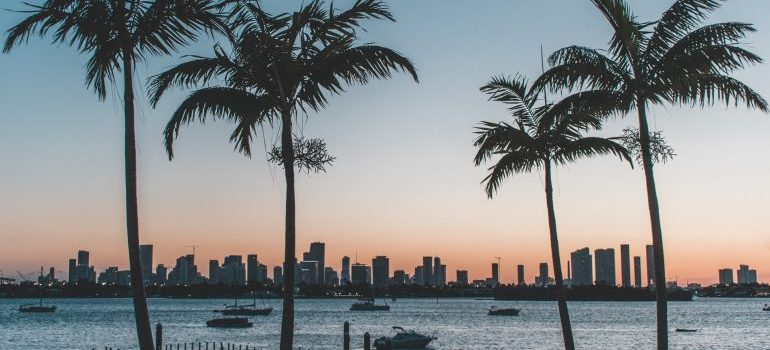 Fall
Summers in Florida can get extremely hot and unpleasant. Because of this, the fall may be a better time to move. The weather is much more pleasant and you will have enough time to settle in before the winter holidays. Also, the peak moving and selling season is over, so you be able to buy a new home more easily. What is more, you will be paying a lower price compared to buying a home in summer.
However, this is again not a good time to be moving for families with children. Children need time to adjust, and moving in the fall can be a challenging time for the whole family. Also, movers could be busy at this time of year during the weekend as people are getting ready for the winter holidays.
Winter
Winter might be the best time of year to move locally in Florida. The reason is that moving is at its cheapest during winter months because of the low demand. What is more, you might be able to arrange your move in the best way for you with the local movers. Moving companies are not so busy during the winter months, so they will be able to meet all of your needs. So, start planning your winter relocation with the best movers Hollywood FL can offer.
On the other hand, winter is the coldest time of year, so it might not be the most pleasant time to be moving. What is more, unpredictable weather could cause delays and a lot of stress while moving. You will also need to be well-prepared for a winter move, and the preparations might take more time than if you were moving when it is warmer. This is because you will need to protect both yourself and your belongings against the cold and wet conditions.
So, when should you move locally in Florida?
As we have seen, each time of year has different advantages and disadvantages when it comes to moving. Depending on your schedule, situation, and preferences, you can organize a successful move during every season. Still, you should remember to always take into account the weather and try to avoid peak season. Also, no matter when you choose to move, plan well ahead. We can avoid most, if not all, unpleasantness related to moving with a solid plan. And, remember to get a few moving quotes from different movers. This way, you will make sure you have selected the moving company that is best for you.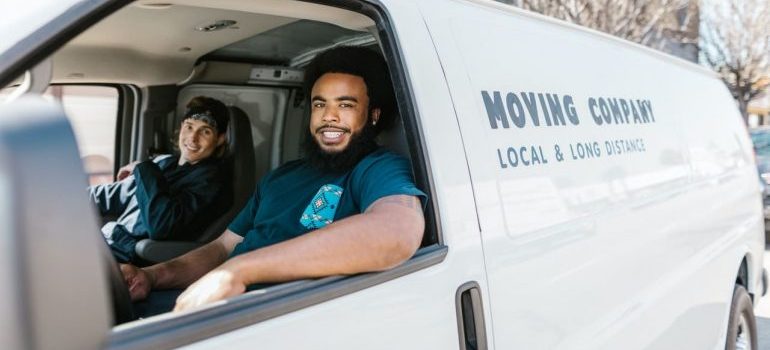 Moving locally may sound like less of a challenge than moving long-distance, but each relocation brings about its own challenges. When choosing the best time of year to move locally in Florida, remember to take into account the peak season, the weather, and your schedule. Also, make a good moving plan to reduce the stress of moving.