Boca Raton is a magical place with a story that goes way back. From its early days as a quiet spot, it has blossomed into a city filled with beautiful neighborhoods to explore. Choosing the best neighborhood is like choosing a home. It is a very important decision. But it is not just about the house you live in but also the parks you visit, the schools available for kids, and the friendly faces you will meet each day. In this guide, we will take you on a journey through Boca Raton's neighborhoods. Step by step, we will help you find the one that feels just right for you, a place where your chosen movers Boca Raton will relocate you so you can build beautiful memories and enjoy every day to the fullest.
Overview of Boca Raton's neighborhoods
Boca Raton is well-laid with a mix of vibrant and peaceful neighborhoods. And each of them is offering a unique living experience. This is probably one of the main reasons why many decide to hire moving and storage Boca Raton providers and relocate here. The city has a smart geographical layout which makes it easy to move from one part to another. You will find places bustling with energy and others offering a calm and serene environment.
When we talk about the general vibe and culture, Boca Raton stands out with a rich cultural backdrop. It offers a friendly and warm atmosphere where communities come together to celebrate various festivals and events. The city nurtures art and creativity, hosting several galleries and art shows that portray a rich blend of history and modernity. Whether you are looking for a youthful, energetic atmosphere or a peaceful, family-friendly environment, Boca Raton offers a neighborhood to suit everyone's taste.
Downtown Boca
Downtown Boca, the heartbeat of the city, offers a dynamic living experience. Basically, housing options here vary, from sleek condos to cozy apartments catering to different lifestyles. On average, you can expect to find one-bedroom apartments for around $2,000 per month and condos ranging from $300,000 to $1 million, depending on size and location. The accessibility factor is a major perk, with excellent public transportation options and a high walkability score. This means you can easily hop on a bus or stroll to nearby shops and restaurants, making daily life more convenient.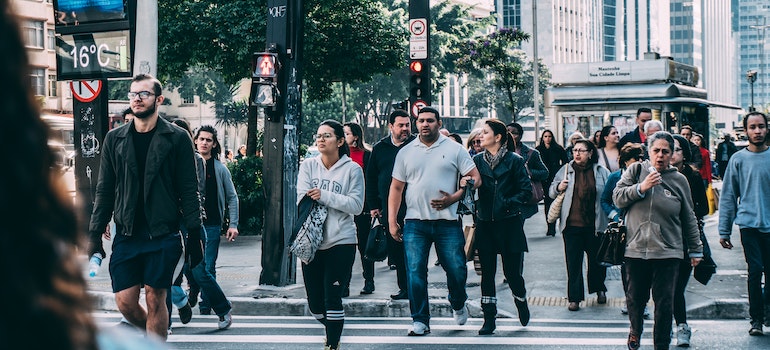 Speaking of entertainment, Downtown Boca has it all. A plethora of restaurants serving a variety of cuisines, from seafood to international delights, will satisfy any palate. Shopping centers house both upscale brands and local boutiques. And as the sun sets, the nightlife awakens, offering vibrant bars, clubs, and theaters where you can enjoy music, art, and live performances. Indeed, Downtown Boca is the place where urban living meets the Floridian charm, promising a bustling yet comfortable lifestyle for those who decide to use moving services Boca Raton and prefer to be in the heart of it all.
Mizner Park
If you are moving to Boca Raton, you should definitely consider moving to Mizner Park. Nestled in the heart of Boca Raton, it is a cultural and entertainment haven. But keep in mind that housing options in this upscale neighborhood primarily consist of luxurious homes and apartments. On average, you can expect to find apartments for rent starting at around $2,500 per month, and single-family homes can range from $600,000 to several million dollars, depending on size and features.
But what truly sets Mizner Park apart is its rich cultural scene. It serves as a hub for art, music, and theater. You can explore various art galleries and catch live performances at the Mizner Park Amphitheater. Also, for nature enthusiasts, the neighborhood offers beautiful parks to relax in and museums to satisfy your intellectual curiosity. Mizner Park is the embodiment of elegance and culture, making it an ideal choice for those seeking a sophisticated lifestyle combined with easy access to the arts and outdoor recreation.
Boca West
Boca West is a prestigious locality in Boca Raton, renowned for its exclusivity and luxurious lifestyle. Therefore, the housing options in Boca West mainly consist of gated communities and spacious family homes. On average, prices in this upscale neighborhood can range from $400,000 to over $4 million, depending on the property's size and amenities. Therefore, if you opt for this neighborhood, consider getting a smaller place and get storage Boca Raton for your belongings. That way, you might be able to save a little bit.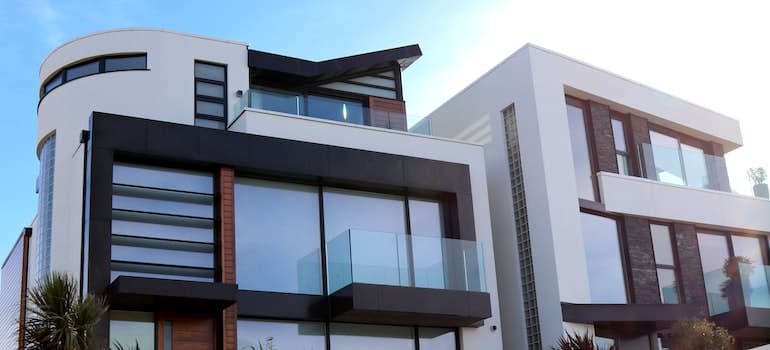 Nestled within beautifully manicured surroundings, Boca West offers an array of recreational facilities to enhance the quality of life. Hence, golf enthusiasts will find themselves in paradise with access to world-class golf courses designed by renowned architects. Additionally, exclusive clubs and social activities create a vibrant community where residents can build lasting friendships. Boca West embodies the epitome of luxury living, and it's a place where the best of Boca Raton come together to offer an exceptional lifestyle.
Yamato
Yamato, a neighborhood in Boca Raton, holds a special place in the city's history due to its rich cultural significance. In the early 20th century, it was home to a Japanese farming community. And today, it stands as a diverse and inclusive neighborhood. Certainly, one of the attractive aspects of Yamato is its affordability. Here, you can find a variety of housing options, including apartments and single-family homes. On average, apartments for rent can start at around $1,500 per month, while single-family homes range from $300,000 to $800,000, catering to different budget preferences.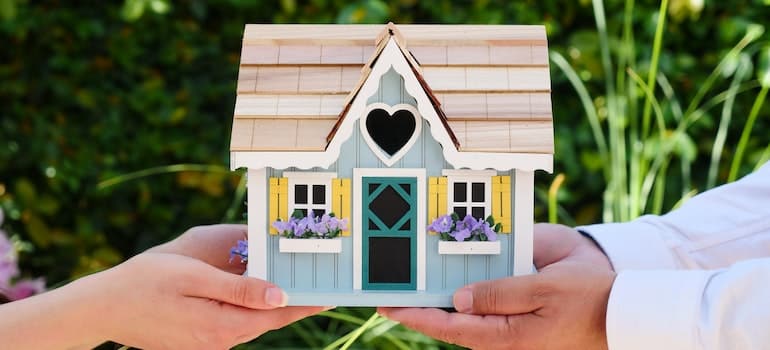 Families moving to Yamato can benefit from its proximity to well-regarded schools and educational institutions. This includes access to public and private schools providing quality education options for children. Yamato offers affordable housing and educational opportunities, making it a welcoming and diverse neighborhood in Boca Raton.
Safety and strong community in Boca Raton's neighborhoods
In the diverse tapestry of Boca Raton's neighborhoods, one common thread stands tall – a commitment to safety and a strong sense of community. Regardless of which neighborhood you choose, safety is a shared priority, with low crime rates and active neighborhood watch programs ensuring peace of mind for residents. Moreover, the city's neighborhoods are not just about buildings and streets. Also, they're about the people who call them home. Boca Raton fosters a culture of togetherness, where neighbors become friends, and the community comes alive through various events and festivals. It's a place where safety and community form the foundation of a fulfilling and enriching life.