The sunny state of Florida is a place filled with beautiful cities that have their own unique charm! In this bustling state, there are vibrant cities just waiting to welcome you into their warm embrace. Are you thinking about moving to a new spot in Florida? You're in luck because we have all the details on the top cities for people looking to relocate within the state. With the help of trusted Florida movers, your dream home is just a move away. Stay tuned as we delve into the heart of Florida's top cities for local relocates, helping you find your perfect new neighborhood!
Miami: The vibrant heart of Florida
Miami is a melting pot of cultures where you can find a rich diversity of people living harmoniously. Families will find neighborhoods that are just perfect, with parks and schools that make raising kids here a joy. But what about work? If you relocate here with local movers Miami, you will be covered! The city is home to growing industries and even has a buzzing startup culture, promising exciting opportunities for young professionals. You'll find a job market that is as diverse as its neighborhoods.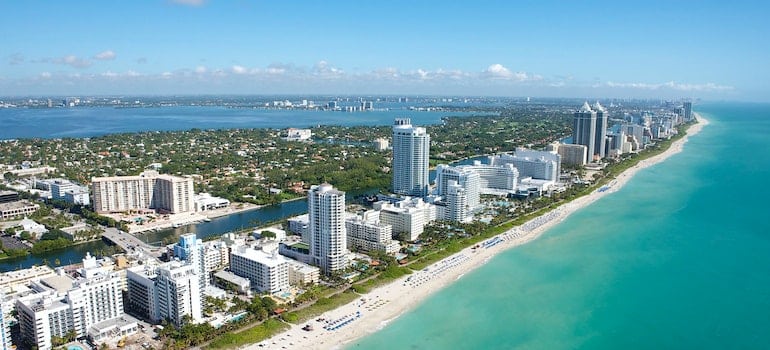 When it's time to unwind, Miami offers the best leisure and recreation spots, from the beautiful beaches to the exciting nightlife and mouth-watering dining options. It is certain that there is always something happening in Miami! But it's important to note that this vibrant lifestyle comes with a price. The cost of living here is slightly on the higher side. As of 2023, the average rent for a one-bedroom apartment is around $2,400 per month. Dining out can cost around $50 for a three-course meal for one person. Despite the costs, many find the lively atmosphere, job opportunities, and beautiful settings well worth it, making Miami a great choice for relocates.
Fort Lauderdale: The Venice of America
Fort Lauderdale is often known as the "Venice of America" due to its stunning canals and waterways. If you're considering moving here with local movers Fort Lauderdale, you're in for a treat. The residential areas in this city offer a wide range of housing options to fit every budget. You can find anything from lavish waterfront homes to affordable apartments. Education is a strong suit in Fort Lauderdale, with excellent school districts for your little ones. Also, there are notable higher education institutions for young adults. It promises a bright future for students with diverse educational opportunities.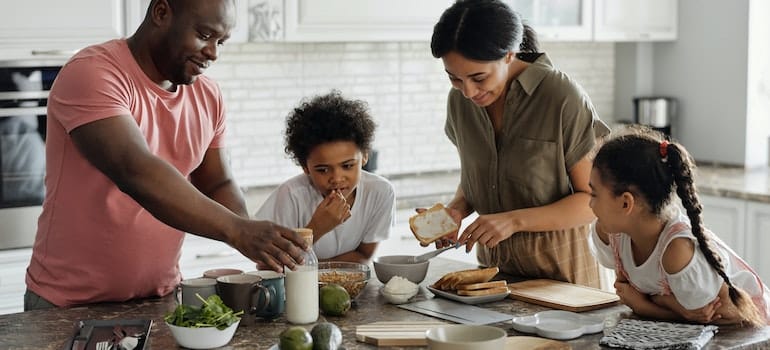 Also, don't forget the bounty of outdoor activities awaiting you here! You can spend weekends at family-friendly parks or enjoy a day out boating. The recreational options are endless, promising fun-filled days under the sun by the water, giving you a healthy and joyous lifestyle. Come and carve out a slice of the good life in Fort Lauderdale!
Boca Raton: The city of beauty and beaches
Boca Raton is a city that is a perfect blend of beauty and opportunities. This city is not just about mesmerizing beaches. It fosters a strong sense of community through various events and lifestyle perks that are second to none. Job seekers who are moving here with local movers Boca Raton will find a favorable business environment. There is a range of opportunities for professionals in diverse fields. The city also brims with amenities that cater to all your needs. From upscale shopping avenues to top-notch health and wellness facilities, Boca Raton promises a comfortable and luxurious life.
However, it's essential to note that this comfort comes with a substantial price tag. The cost of living here is quite high, with the average home price being around $570,000 as of 2023. But many believe the high standard of living, the vibrant community, and the beautiful surroundings justify the costs, offering a lifestyle that is truly rewarding.
Delray Beach: One of Florida's top cities for local relocates
Delray Beach, often referred to as the hidden gem of Florida, offers a rich blend of culture and history, with its art festivals and historical landmarks painting a vivid picture of a city deep-rooted in artistic heritage. Family life flourishes here, with excellent schools and a plethora of activities that are perfect for families to enjoy together, ensuring a nurturing environment for kids to grow and learn.
When it comes to real estate, Delray Beach presents a promising market. As of 2023, the median house price here stands at about $450,000. This, coupled with a variety of investment opportunities available, makes it an attractive option for homebuyers using the services of local movers Delray Beach to relocate here. Despite being somewhat pricey, the houses here offer a wonderful living experience, blending modernity with rich cultural experiences, giving residents a fulfilling and enriched life.
West Palm Beach: A tropical paradise
West Palm Beach is a true tropical paradise right here in Florida. The city is adorned with beautiful beaches and scenic parks, providing breathtaking spots to relax and soak in nature's beauty. When it comes to economic growth, West Palm Beach stands strong with leading industries offering numerous job opportunities for locals and newcomers alike. It is a robust market for job seekers, making it a prime location for young professionals and established individuals to further their careers. Education is a pillar of the community, with a range of well-respected schools and universities offering a variety of educational programs to foster learning and growth in students.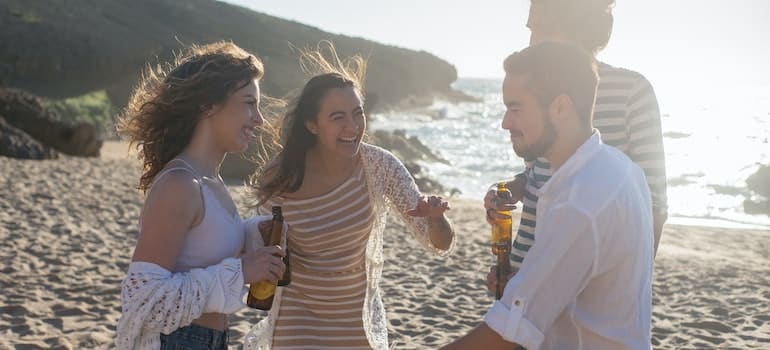 Opting for local relocation with local movers West Palm Beach means you get to enjoy the beautiful natural surroundings while benefiting from a thriving job market and excellent educational facilities. It is a city that promises a balanced and fulfilling life, making it a top choice for families and individuals looking to relocate within Florida. Explore this tropical paradise and embrace a brighter, happier, and more prosperous life in West Palm Beach.
Lake Worth: The cultural hub
Lake Worth stands as a cultural hub in the heart of Florida, offering a vibrant community life that encourages active engagement through numerous events and volunteer opportunities. It's a place where neighbors come together to celebrate and foster a spirit of togetherness. Leisure takes a front seat here, with a variety of recreational facilities for families, friends, and individuals to enjoy. The city houses beautiful parks and natural reserves, offering a refreshing escape right at your doorstep.
If you are considering moving here with local movers Lake Worth, the real estate market is quite welcoming. The neighborhoods offer a range of housing options to cater to different preferences and budgets. As of 2023, the median home price is about $350,000, offering a more affordable option compared to other Floridian cities. Renting is also a viable option, with average rents hovering around $1,800 for a decent apartment. Lake Worth promises a rich cultural life with a cost of living that allows you a comfortable lifestyle without breaking the bank. Considering all these aspects, Lake Worth emerges as a warm, vibrant, and budget-friendly option for relocators in Florida.
Coral Springs: Another of Florida's top cities for local relocates
After moving with one of the local moving companies Coral Springs FL you will quickly notice that it stands tall as one of Florida's top cities for local relocates, offering a nurturing and safe environment. The city boasts impressive safety statistics, a testament to the effectiveness of its neighborhood watch programs that foster a secure and community-focused environment. Education is a priority in Coral Springs. The city houses an excellent education system with reputable schools. Moreover, libraries and community centers are focal points, encouraging learning and community bonding, making it a rich ground for educational growth for both kids and adults.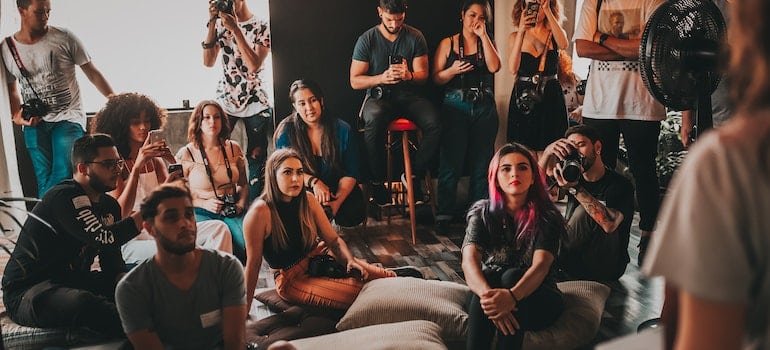 When it comes to lifestyle and recreation, Coral Springs doesn't disappoint. It provides a myriad of lifestyle perks, including beautiful parks for family outings. Also, there is a range of recreational activities to keep you engaged and entertained. What makes Coral Springs truly stand out is its commitment to fostering a community that is safe, educated, and lively, giving residents a sense of belonging and well-being.
Pompano Beach: The heart of the Gold Coast
Nestled in the heart of Florida's Gold Coast, Pompano Beach is a haven for water enthusiasts. The city offers pristine beaches where locals and visitors can indulge in a variety of water sports. Moreover, the boating opportunities here are aplenty, promising unforgettable aquatic adventures. Community life in Pompano Beach is vibrant and warm. The city hosts numerous community events and festivals year-round, fostering a strong neighborhood vibe that brings people together in celebration and harmony. It's a place where friendships flourish, and community bonds strengthen over time.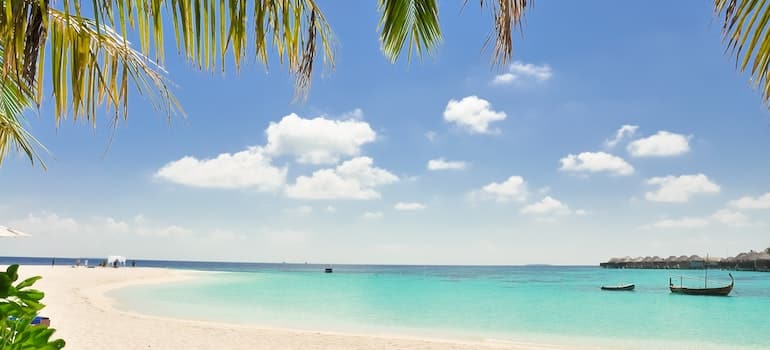 When it comes to job opportunities, Pompano Beach holds its ground with a healthy business environment. The job market here is continually growing. Pompano Beach offers a range of opportunities across various sectors, making it a viable option for career growth and stability. Choosing local movers Pompano Beach and relocating here means immersing yourself in a community rich with opportunities for fun, growth, and connection. It promises a lifestyle that is both relaxed and vibrant, making it a true heart of the Gold Coast and an excellent choice for relocates.
Tampa: The dynamic city
Tampa stands as a beacon of economic growth in Florida. It is a home to thriving industries and a hotbed of business opportunities. Whether you are an entrepreneur looking to start a venture or a professional seeking growth, Tampa has something for everyone. The education landscape in Tampa is robust, housing several well-established educational institutions. Parents can find a range of special educational programs to ensure the holistic development of their children.
Leisure and recreation are integral parts of the Tampa lifestyle. The city features a plethora of leisure spots, from beautiful parks to vibrant neighborhoods brimming with activities. Recreational facilities abound, offering spaces for family and friends to come together and enjoy quality time. With a harmonious blend of economic opportunities, educational prospects, and recreational facilities, Tampa emerges as a dynamic city for local relocates. It's a city that promises growth, learning, and fun, making it a top choice for individuals and families looking to start a fresh chapter in a vibrant and opportunistic environment.
Orlando: The City Beautiful
Orlando wears its nickname "The City Beautiful" with pride. It offers a vivid and dynamic environment that captivates both its residents and the numerous tourists it hosts yearly. It's a city of wonders with world-famous amusement parks, including the iconic Walt Disney World, providing not just entertainment but also employment opportunities to many. The tourist spots in the city are not just attractions but a source of vibrant energy. Living in Orlando brings a rich experience with a variety of housing options and neighborhoods to choose from, each offering its unique lifestyle and community life. It's a place where neighbors know each other and where communities come together to celebrate the vibrant culture of the city.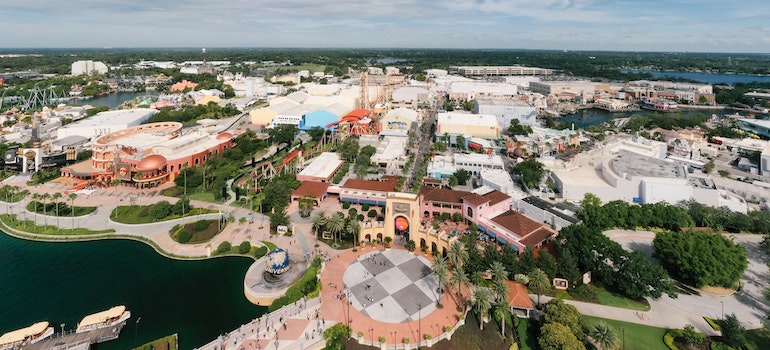 Furthermore, Orlando boasts a healthy job market with thriving industries that nurture talent and encourage growth. The startup culture here is burgeoning, providing ample opportunities for young entrepreneurs to sow the seeds of their dreams. Whether you're drawn by the magical attractions, the warm communities, or the thriving job market, relocating to "The City Beautiful" offers a life full of opportunities and adventures, where every day is a celebration of life.
Choose one of Florida's top cities for local relocates
In our exploration of Florida's top cities for local relocates, we traversed through different cities. From the vibrant heart of Miami to the dynamic spirit of Tampa, each bearing its own unique charm and opportunities. Whether it's the cultural hub of Lake Worth or the picturesque beauty of Orlando, Florida offers a rich tapestry of lifestyle options to choose from. As you contemplate your next home, consider the key takeaways that resonate with you. Be it the job opportunities, the community life, or the recreational facilities.