If you are preparing for a relocation, there are some important things you should find out. Wheater you are in need of a local or interstate move, you need the ask the right questions before you hire the movers. Hence it is desirable to look for a reliable and experienced moving company to get the job done. That's why City Movers have prepared 10 questions to ask your Hallandale Beach movers. 
Questions to ask your Hallandale Beach movers
We've listed ten important questions that you should ask Hallandale Beach movers. These questions are:
Do they have a license?
What services do they offer?
Do they have references?
What are the costs?
Are there binding estimates?
Can you get insurance?
Who will perform the move?
What is the cancelation policy?
What is the claims process like?
Can you get a written estimation?
By asking these questions to your Hallandale Beach movers, you will ensure that your relocation will go smoothly!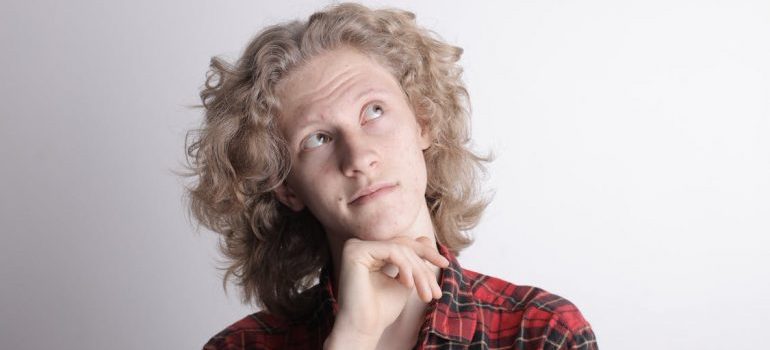 1. Is it a licensed company?
This should be the first and the most important question you ask your movers. Because you should only pick a moving company that is properly licensed. And insured too. Also, you can ask the company if they are a member of the American Moving and Storage Association. Since that means that they comply with the federal relocation and storage regulations.
2. What services do they offer?
This is another important question. So first you need to decide if you just need labor-only services to load your moving truck? Or do you need a full-service moving company to take care of your relocation. That can also include packing fragile items. And transporting your belongings to your new home. Also, ask the moving company about the different services they can provide you. In order to make sure they can fulfill your specific needs. You can also check what moving services Hallandale Beach FL can offer you.
3. Ask for references, since it is an important question to ask your Hallandale Beach movers

As soon as you look into reviews or references, you will have an idea of what their entire process looks like. And you will know it from a customer's viewpoint. You can also double-check their reputation, by finding out if they obtained any awards regarding customer satisfaction. Or reliability.
4. Ask for detailed costs

You should know that many moving companies charge a flat rate by the hour. Which is based on the size of the moving team that you need. Hence a larger home will demand more movers. Additionally, the amount of time will also need to be considered. That is the time needed to complete your relocation. Also, you will need to consider the number of shipments you have. Which includes the distance of your move.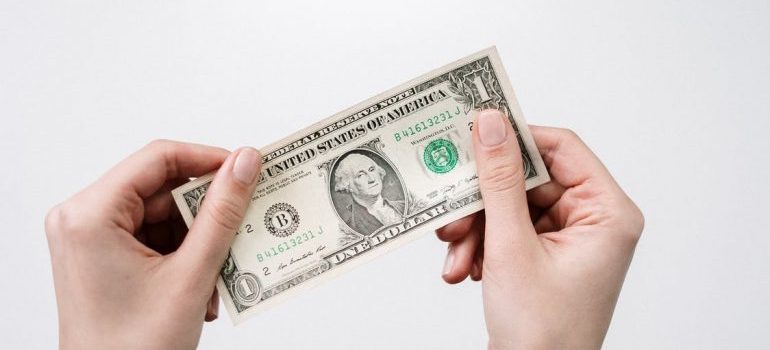 5. Are there binding estimates
Bear in mind that if you contact a moving company for an estimate, they are almost always non-binding. That means that a non-binding moving estimate is given based on the company's assumption of the cost. Which is determined by the estimated weight of your shipments. And also the number of services they are performing.  So, the price is usually not what you pay as the total price. Since the total price that you pay is determined by the actual weight of your items. However, some moving companies may provide a binding estimate. And the binding estimates are provided in advance. Those will be made up of the breakdown of the services the moving company will perform together with the guaranteed overall cost of the relocation. If you need more information about binding and non-binding prices, you can always ask local movers Hallandale Beach to clarify it for you.
6. Can you get insurance?
It is good to know that moving companies are obliged by the law to offer Replacement Value Protection. As the standard liability coverage. And that's why this type of coverage ensures that your moving company is only liable to reimburse you for loss. Or any damaged items.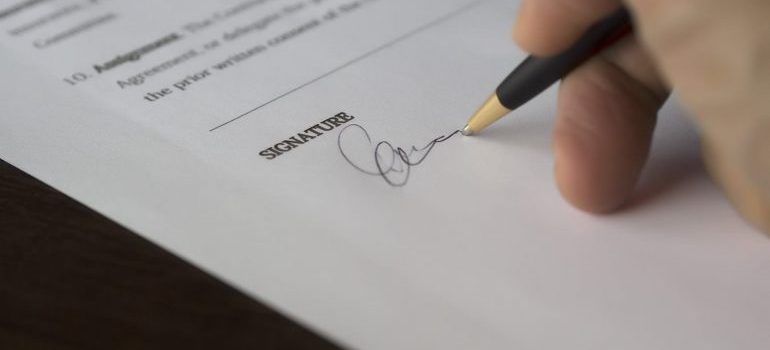 7. Who will perform the move is among the questions to ask your Hallandale Beach movers

You should always ask the moving company for their workers and their experiences. As well as who will perform the relocation for you. Additionally, you should hire professional movers whose workers have been in the business for a long time. That is if you want your belongings to be safe. Also, you don't want to worry about who is going to transport your household items.
8. Cancelation policy
In the case of an emergency or unexpected situation, you may decide to cancel your relocation. Or simply postpone it. So, many moving companies will not charge extra for cancellation or rescheduling. However, you should ask about the cancelation policy before making a reservation. If possible, you should provide as much as possible advance notice. Particularly if you decide to relocate on another date. In order to make it easier for the company to accommodate your request.
9. Ask about the claim process as a question to ask your Hallandale Beach movers
Before you hire a moving company, you need to be sure to know the standard process for filing a claim. Just in case if anything goes wrong. Don't worry, because many movers will provide an online claim form to submit. In situations, if there is a loss or damage to your belongings. Just remember that you are required by law to file a written claim with the moving company. In order to get compensation.
10. Can you get a written estimation
Unfortunately, there are many scam moving companies in the relocation industry. So, in order to protect yourself, you need to make sure that you have a finalized written moving estimate. Hence this written document should include taxes and fees with no surprise costs. Also, check for the extra services that the movers can charge you for. Such as packing & unpacking services. Or if there are any parking or storage fees.
With these 10 questions to ask your Hallandale Beach movers, you can rest assured that your move will go easy and smoothly!